Lip paints made a splash in the cosmetic industry years ago, and they are still a hit. That's because lip paints offer so many benefits that we didn't previously get with products like lip gloss. Popular makeup brands like Tarte and Fenty have combined the best of the worlds of lipstick and lip gloss to give you all of the benefits with few drawbacks. Tarte lip paint is especially known for these awesome benefits, but other brands like Fenty are also a good choice.
I do participate in affiliate programs, including Amazon Affiliates, and may earn a small commission if products are purchased through links on the site.
They Don't Dehydrate Your Lips
Matte lipsticks are known for quite a few things, and one of them is how dehydrating they can be. We love that they dry so that they aren't sticky like lip gloss, but the payoff can be hard to deal with. That is where lip paints come in. They aren't as slick as a lip gloss but they don't dehydrate your lips either.
Various Finishes Available
You can find lip paint in any finish. There are matte finishes to give you the perfect nude pout. You'll also come across plenty of glossy formulas to give you the plump look that you're going for. It doesn't matter what finish you prefer, you can trust that you can find it in lip paint like Tarte Tartiest lip paint.
Every Color You Can Imagine Available
These products are available in every shade available. Tarte Tartiest lip paint is available in a wide range of browns, reds, and pinks. Fenty Beauty offers a more diverse shade range as well, but these don't quite dry as quickly as Tarte lip paints do.
If you're looking for color, like a gorgeous sapphire blue, you want to check out Tattoo Junkie lip paints. These are quick-drying like other brands, such as Tarte, but they have those amazing colors that you won't find in bigger brands. Tattoo Junkie offers quality, too. I've personally used Tattoo Junkie lip paints and you won't be disappointed.
They Are Affordable
Tarte lip paints are only going to cost around $12 per tube. You can snag Tattoo Junkie lip paint for under $10. Fenty lip paints are a bit more expensive at $25 for the long-lasting formula, but you can trust that it is definitely going to last throughout the day.
You Can Find Them In Gluten Free
One of the things I love about Tarte Tartiest lip paints is that they are gluten free. I have to wear gluten free cosmetics, so that's a huge bonus for me. Tattoo Junkie and Fenty also offer gluten free cosmetics products.
Cruelty Free, Paraben Free, Etc. Available
You can find these products at a decent price that are cruelty free, free of parabens, and all of the other toxic chemicals that are now being taken out of the makeup industry. If you have a preference, you don't have to worry about not being able to find a product that meets your needs.
Transfer Free Formulas
Some of the lip products on the market are not transfer free. For example, Fenty is known for having a small amount of transfer. However, there are quite a few brands, like Tarte, that are known for having lip paints that do not transfer. Once they dry on the lips, the color stays on your lips. You simply don't get that with lipstick or lip gloss.
Drugstore Brands Also Have Lip Paints
If you're a huge fan of finding drugstore dupes, you won't be disappointed at the lip paint selection. Most brands, including drugstore brands, have a line of these available. This product is so popular that almost every brand that offers glosses and lipsticks has also developed a line of lip paint.
No Primer Needed
If you're debating whether you really need to spend that $40 on lip primer, you can simply spend it on lip paint instead. If you have cracks you might need a primer to create a smooth base. Aside from that situation, you won't need it to make your lip color last all day.
Our Recommendations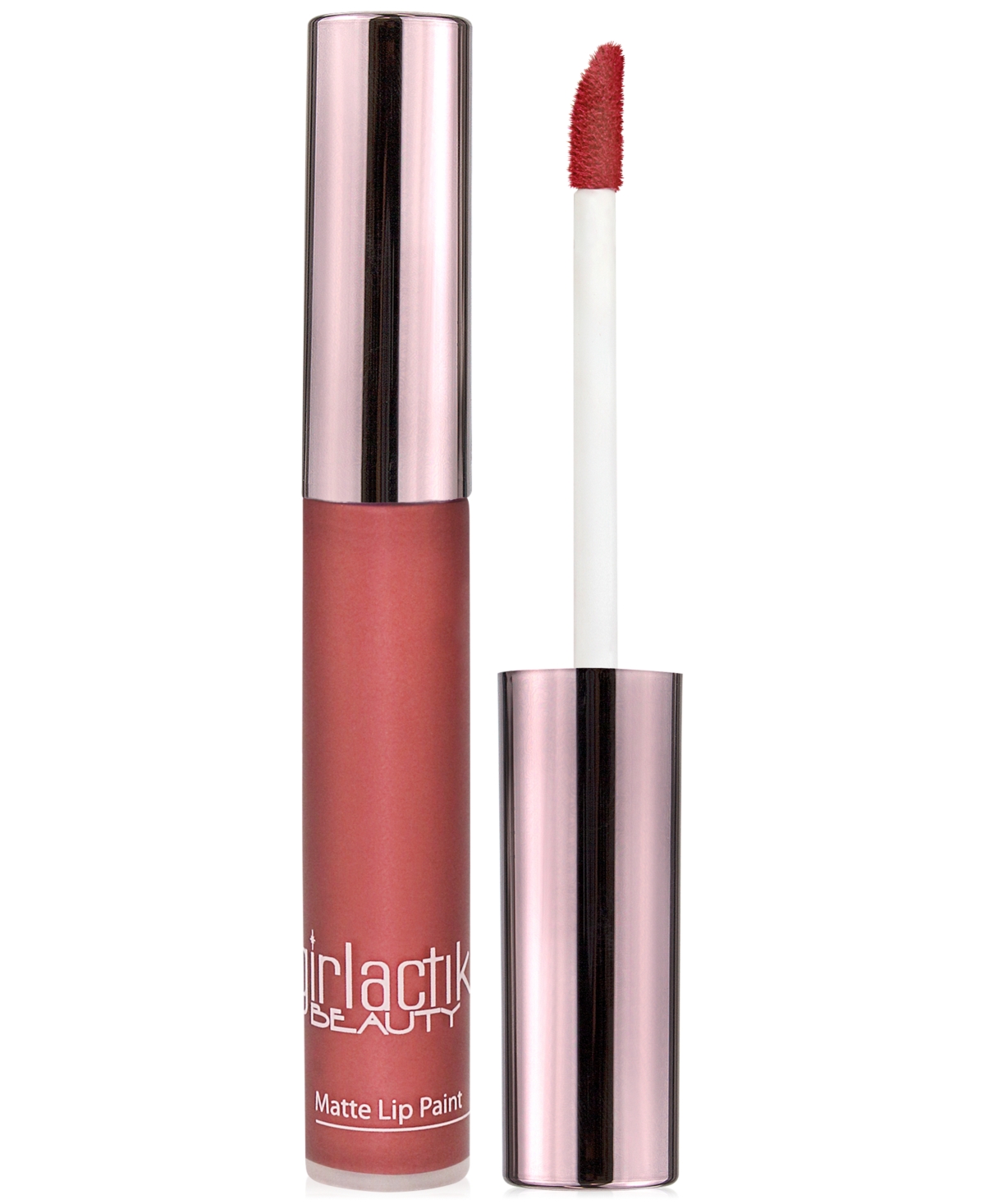 Magnetic Plush Paints – Liquid Matte Lipstick
($28)
Related Articles
Lip Exfoliation: How To And Should You?