Do you have wrinkles? Do you suffer from joint pain, dry skin, or hair loss? If so, collagen cream may be the answer to your problems! Collagen is a protein that helps keep our skin looking young and healthy. It is also responsible for maintaining the strength and elasticity of our joints, and plays a key role in hair growth. In this blog post, we will discuss the many benefits of collagen cream and how it can help improve your quality of life.
I do participate in affiliate programs, including Amazon affiliates, and may earn a small commission if items are purchased through links on the site.
What Is Collagen?
Collagen is a tough, insoluble protein that makes up about one-third of the protein in the human body. It is the major component of the building blocks that help create connective tissues such as skin, tendons, cartilage, and bone.
Collagen fibers give these tissues their strength and elasticity. The word collagen comes from the Greek word κολλάγω (kollágō), meaning "glue producer". Collagen is found throughout the body, but most notably in the skin, joints, bones, and gut. It plays an important role in wound healing and tissue repair.
In cosmetics, collagen is often used as an anti-aging ingredient. When ingested by taking oral supplements, it can help to support healthy hair, skin, nails, and joints. Collagen supplements are a popular way to improve overall health and appearance.
Topical products, such as collagen cream, are said to be absorbed into the skin to promote anti-aging.
There are many different types of collagen, each with its own unique benefits. With so many options available, it can be difficult to know which one is right for you. Speak with your doctor or a qualified health professional to learn more about the best type of collagen for your needs.
Benefits Of Collagen Cream
Let's face it, we all want to look our best. We want to have clear, smooth skin that's free of wrinkles and blemishes. Unfortunately, the aging process can take a toll on our appearance. Fortunately, there are products available that can help us to look younger and more radiant. One such product is collagen cream.
Reduces The Appearance Of Fine Lines And Wrinkles
This anti-aging powerhouse helps to reduce the appearance of fine lines and wrinkles, resulting in a more youthful appearance. In addition, skin care products like collagen cream can help to improve skin elasticity and firmness.
So if you're looking for a way to turn back the clock, you might want to give collagen cream a try. Just be sure to use it sparingly—a little goes a long way!
Moisturizing
Unlike some other moisturizers that can leave your skin feeling dry and irritated, collagen cream provides long-lasting hydration without any unpleasant side effects. In addition, collagen is an essential protein that helps to keep skin looking firm and elastic.
As we age, our bodies produce less collagen for our skin cells, which can lead to sagging skin and wrinkles. By using a collagen cream, you can help to combat these signs of aging and keep your skin looking its best.
Softer, Smoother Skin
Have you ever looked in the mirror and wished you could trade in your skin for a brand new model? If you're starting to see fine lines and wrinkles, you're not alone. Thankfully, there's a way to help keep your skin looking its best: collagen cream.
Collagen is a protein that plays an important role in keeping skin looking youthful and elastic. As we age, our bodies produce less collagen, leading to sagging skin and fine lines. By using a collagen cream, you can help to reverse the signs of aging and achieve softer, smoother skin.
Just apply the cream to your face and neck area once or twice a day, and you'll start to see results in no time. So go ahead and give yourself a little boost with collagen cream. Your skin will thank you for it!
Do Collagen Creams Help You Build Collagen
Any beauty-conscious person knows that collagen is essential for maintaining youthful looking skin. Many people turn to collagen creams in an effort to combat the signs of aging. But do these creams actually work?
The short answer is: maybe. Collagen molecules are too large to be absorbed through the skin, so it's unlikely that collagen cream will have any direct effect on your skin's natural collagen production.
However, some creams may contain ingredients that help to stimulate your body's own collagen production. For example, retinoids are a class of compounds that can promote collagen synthesis.
So if you're looking for a collagen boost, you might want to try a cream that contains retinoids. Just remember to always use sunscreen when you're using retinoids, as they can make your skin more susceptible to sun damage.
Side Effects Of Collagen
Collagen is the most abundant protein in our bodies, responsible for giving our skin its elasticity and strength. Unfortunately, as we age, our bodies produce less and less collagen, leading to the formation of wrinkles.
To combat this, many people turn to supplements made from collagen peptides. Unfortunately, while these supplements can help to improve the appearance of your skin, they can also have some unexpected side effects.
For example, collagen supplements can cause digestive issues like bloating and diarrhea. They can also interact with other medications, so it's important to speak with your doctor before starting a collagen supplement regimen.
In addition, collagen supplements are derived from animal products, so they are not suitable for vegans or vegetarians. So if you're considering taking a collagen supplement, be sure to weigh the risks and benefits carefully.
Collagen injections are frequently used to help plump the skin, and have fewer side effects. However, they can cause swelling and irritation at the site. To avoid the side effects of collagen injections or from taking an oral collagen supplement, most people turn to collagen face creams.
How To Use Collagen Cream
Topical collagen creams are a popular way to combat the signs of aging, but many people are unsure of how to use them effectively. Here are a few tips to help you get the most out of including collagen cream in your skin care routine:
1. Apply it to clean skin: Before applying your collagen cream, wash your face with a gentle cleanser and pat it dry. This will help to ensure that the cream is absorbed properly.
2. Use it twice a day: For best results and more youthful skin, apply your collagen cream morning and night. (Note: those with sensitive skin should start using a topical cream once a day to prevent adverse side effects, such as redness and irritation.)
3. Be gentle: When applying the cream, be sure to use gentle, circular motions. Avoid tugging or pulling at the skin, as this can cause irritation.
4. Let it sink in: Once you've applied the cream, give it a few minutes to sink in before applying makeup or sunscreen.
By following these simple tips, you can help to ensure that your collagen cream is effective and enjoyable to use.
How Can You Get More Collagen?
There are a few things we can do to boost our collagen production. First, we can make sure to consume plenty of foods that are rich in vitamin C. This vitamin helps our bodies to create new collagen fibers.
We can also apply topically collagen-based products, which can help to stimulate new collagen growth.
Finally, we can try some natural home remedies, such as applying egg white or aloe vera to our skin. By taking these steps, we can help to keep our skin looking young and healthy.
A Few Of Our Favorite Collagen Creams
Collagen Beauty Cream by Mason ($5.94)
This anti-aging Collagen Cream helps keep your skin tight and brings back elasticity to it as well. It's been proven to help bring a youthful glow back to your skin. This cream can be applied anywhere, aiding in firm and youthful-looking skin.
Highlights
100% Pure Collagen
Promotes tighter skin
What You'll Love:
Pear scented
Youthful look
High-quality
Creamy texture
Elemis Pro-Collagen Marine Cream ($132.00)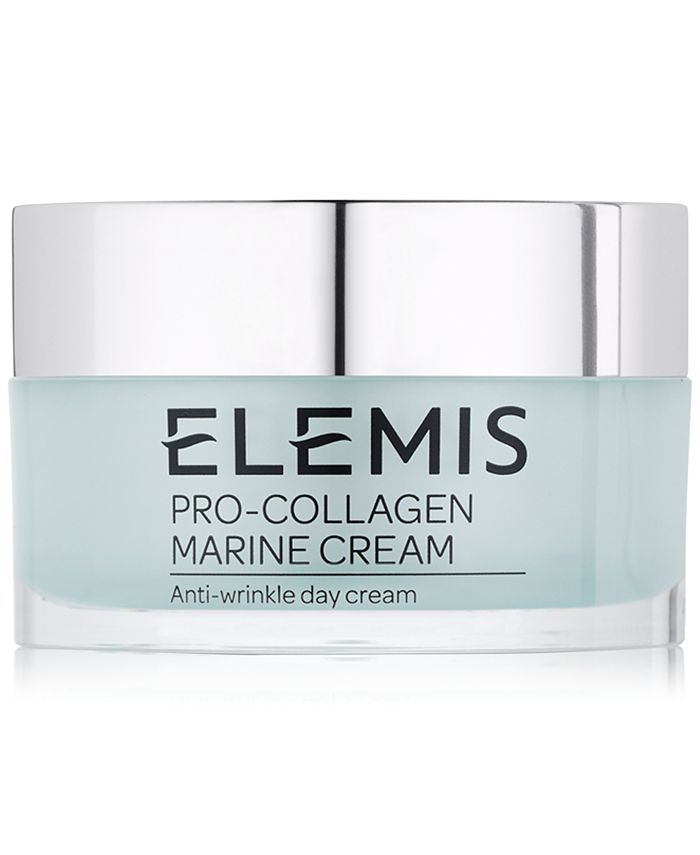 This cream has been clinically proven to help bring back elasticity and firmness to your skin. It's easy to apply, suitable for all skin types, and moisturizes your skin while reducing fine lines or wrinkles. Its unique formula also helps it to keep your skin firm and tight, making it an excellent anti-aging product.
Highlights
Improves hydration
Unique formula
What You'll Love
Suitable for all skin types
Anti-aging
Smooths skin
Moisturizing
Adds firmness to the skin
GENIUS Sleeping Collagen by Algenist ($98)
This cream is made with healthy and nutritious ingredients, keeping your skin healthy. With its buttery texture, this moisturizer is vegan, cruelty-free, and perfect for keeping your skin hydrated and nourished. It can work magic on your skin overnight, making your face feel fresh, visibly tighter, and smoother.
Highlights
What You'll Love
Buttery texture
Hydrating
Nourishing
Smooths skin
Moisturizing
In Conclusion
Collagen cream has a host of benefits that can keep your skin looking young and healthy. In fact, collagen is one of the most important proteins in our bodies when it comes to keeping us looking good on the outside. Check out the rest of our blogs for more information on other ways to keep your skin looking its best. Thanks for reading!
Related Articles
Sunday Riley Pink Drink Firming Resurfacing Essence Review
Kate Somerville Wrinkle Warrior Hydration Gel Review
How To Reduce Fine Lines And Wrinkles