Makeup gift sets are already out, and it's time to start shopping! Making sure your makeup lovers get products they love is always a must for the holiday season. These are the best makeup stocking fillers to guarantee that there's no disappointment this holiday season!
I do participate in affiliate programs, including Amazon Affiliates, and may earn a small commission if products are purchased through links on the site.
Benefit Cosmetics Roller Ball ($15)
This adorable set is a part of the exclusive holiday collection from Benefit Cosmetics. It features one matte eyeliner and mascara. The tin will fit perfectly inside a stocking, with a little room left over for more makeup must-haves! Not sure if eyeliner is the best idea?
Check out the Benefit Cosmetics holiday collection here!
Hi Cream Foot Mask ($5.49)
The Hi Cream Foot Mask is easily one of the best beauty stocking stuffers for anyone who loves beauty. These masks are easy to use, smell amazing, and leave feet feeling baby soft. A foot mask is the ideal stocking stuffer for anyone that loves pedicures or has dry skin.
Covergirl Liquid Eyeshadow ($9.63)
Nothing says magical like the shimmer of this liquid eyeshadow from Covergirl. Every swipe has the perfect sparkle to help you create one dazzling look after another. It dries quickly, is buildable, and is long-lasting.
Nudies Bloom ($35)
This multi-tasking makeup stick is great for everyone's stocking! The pigmented end can be used on the lips, eyes, or cheeks. After you're done, blend it with the soft brush on the end for a gorgeous glow. There are shades available to match every skin tone!
Bella & Bear Unicorn Dreams Whipped Bath Soap($9.99)
This whipped bath soap can be used as a soap or shaving cream. The creamy texture instantly creates a spa-like feeling while this paraben-free soap goes to work giving your skin a serious dose of hydration. It's perfect for anyone who loves pink and unicorns!
NYX Butter Gloss Trio ($13.00)
NYX Butter Gloss is always a makeup must-have! The gloss glides across your lips to deliver nourishment with a dose of pigment. The non-sticky formula instantly sets it apart from other glosses. This small package is perfect for filling stockings, and the receiver gets the hottest colors of the season.
Makeup Brush Cleaning Mat ($5.99)
If you have a beauty guru in the house, a makeup brush cleaning mat is a must-have. These little mats help get every single speck of eyeshadow or foundation off makeup brushes, making weekly cleaning sessions a breeze. They're durable, affordable, and the perfect size for a stocking stuffer.
Urban Decay Moondust Mini Palette ($39)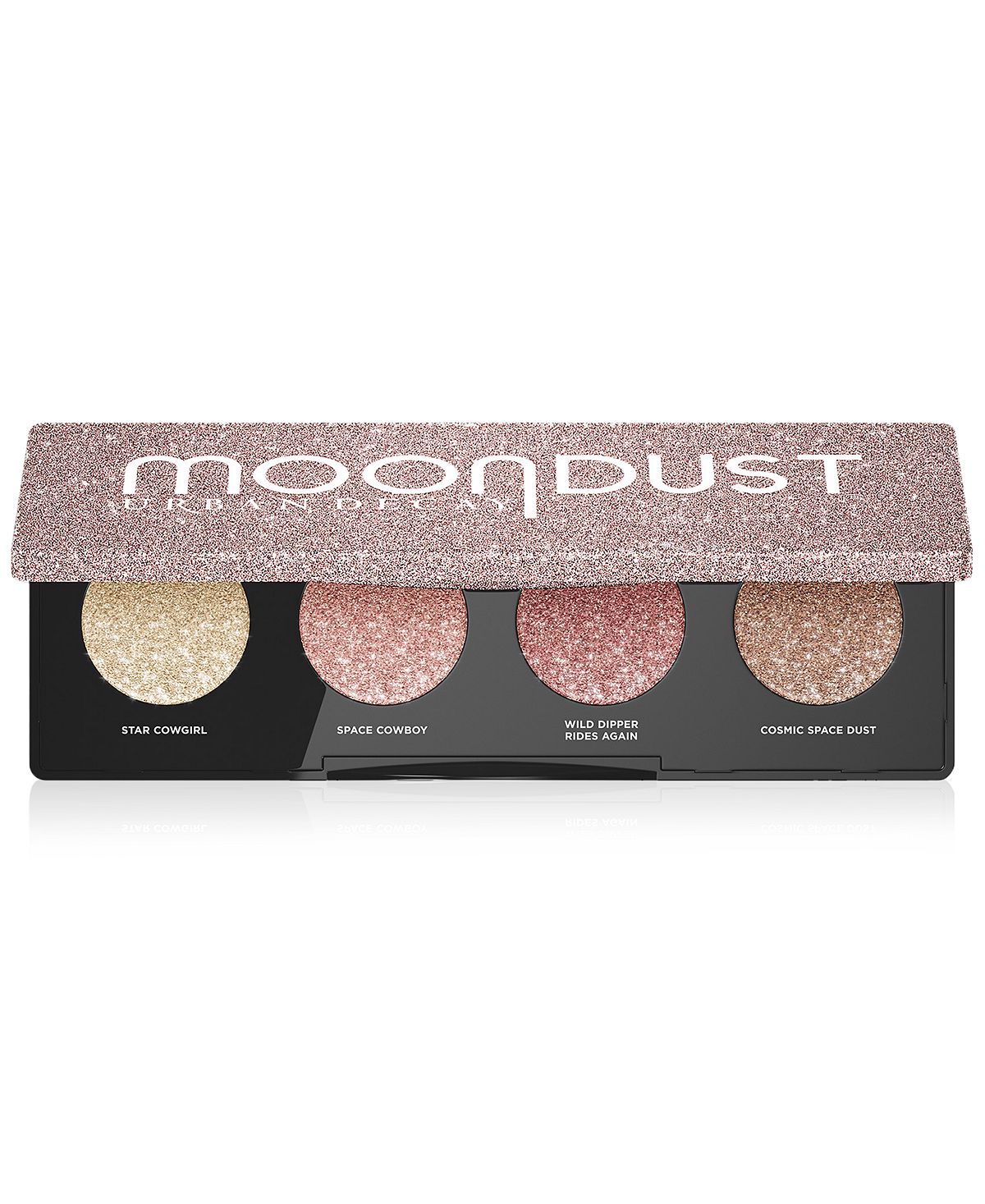 Moondust is a limited edition palette from one of your favorite makeup brands. Urban Decay included all the colors to pull off glamorous looks this holiday season. Pair them with your favorite mattes for just the right amount of sparkle. It's small enough to fit in a stocking, but you can easily slide it under the tree for the makeup maven in the family.
10-Pack Hand Cream ($9.99)
It is the perfect beauty stocking stuffer if you know anyone who always has dry hands or has quite a few stockings to fill. At $1 each, you can't beat the price. The quality is surprising for the price, too. Not only does this hand cream smell heavenly, it's thick and effective and doesn't leave your hands feeling greasy!
Kylie Cosmetics Matte Lip Kit ($35.00)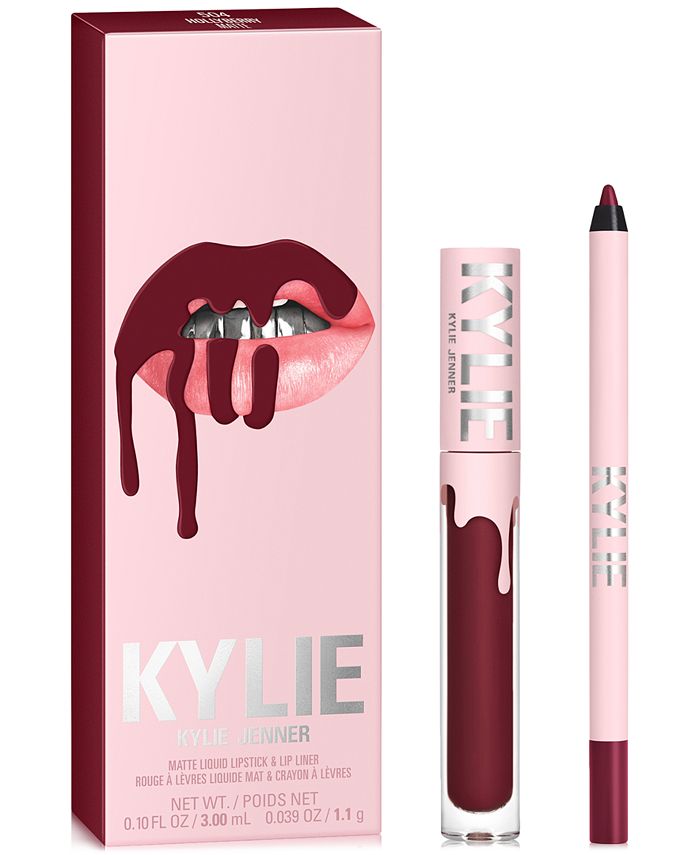 Kylie Lip Kits are always a favorite, and they're guaranteed to make her eyes light up on Christmas morning when she pulls them out of her stocking. You get one gorgeous lip gloss with a lip liner that flawlessly matches. It's available in multiple shades to ensure you can find the perfect color.
Burt's Bees Lip Balm ($6.49)
Lip care is one of the most important things throughout the Winter. Winter is known for dry, chapped lips that desperately need protection. That's where Burt's Bees Lip Balm comes in handy. Powerful antioxidants like Vitamin E help moisturize your lips, while beeswax locks in moisture and provides intense protection.
Wet n Wild Icon Glitter Eyeshadow Singles ($1.29)
If you're looking for budget-friendly makeup to fill stockings that's excellent quality, check out Wet n Wild. These gorgeous eyeshadow singles are available in over five colors to enjoy one in every shade. This cruelty-free makeup brand offers everything from eyeshadow to lip gloss and face makeup. It's all at the same low price, too.
Blending Queen Blend And Cleanse Set From Beauty Blender ($22.00)
This gorgeous, limited edition set is what every makeup lover needs! The beauty blender helps you flawlessly blend makeup for an airbrushed finish, while the vegan cleanser helps keep your blender clean. The sparkle in the cleanser is perfect for a holiday vibe. You receive free samples with every purchase from Beauty Blender, and those can be stocking stuffers, too!
China Glaze Nail Polish ($4.65)
China Glaze delivers long-lasting nail color in one gorgeous shade after another, and you can get it at a great price this holiday season over at Beyond Polish. That's not the only holiday deal you'll find if you're searching for stocking stuffers. This website has all the hottest brands of nail polish, like OPI, and everything you could need for your nails.
Glow Reviver Lip Oil ($8)
E.l.f. Cosmetics has unleashed all the holiday products you need to sleigh this season. This hydrating lip oil gives you a heavy dose of hydration while it nourishes and moisturizes the lips. The small size makes it great for girls on the go! That's not the only amazing thing in the e.l.f. Cosmetics holiday collection! Check out the site for bite-sized eyeshadows, lip gloss, and more you can stuff a stocking with. It's all priced at the low price we've come to know e.l.f. Cosmetics for.
Green Apple Hand Sanitizer Travel Size ($7.50)
Juice Beauty is one of the best organic brands on the market! This effective hand sanitizer utilizes plant-derived alcohol and good-for-your-skin ingredients like vegetable glycerin to soothe your skin. Peptides help fight aging on your hands, while this hand sanitizer kills 99% of germs. It's vegan, cruelty-free, organic, and the packaging is recyclable.
Green Tea Konjac Face Exfoliating Tool ($10)
This clarifying skin tool is designed to give your skin a fresh feeling and the smooth surface you need for flawless makeup application. Bamboo charcoal powder helps absorb impurities to ensure your face is clean. Konjac root refines the skin for a smoothing effect. The suction cup makes it easy to air dry this impressive tool.
Milani Eyeshadow Primer ($9.99)
Eyeshadow primer is the best secret to long-lasting makeup looks. It helps instantly make eyeshadow colors appear more vivid while giving you the staying power you need for a night on town. It is lightweight, so you won't feel it on your lids. This vegan eyeshadow primer from Milani goes on nude but dries to invisible. If you're searching for beauty stocking stuffers, this is another awesome brand to check out!
Lily Lolo Eyeshadow Brush ($9)
Makeup brushes are always a great beauty stocking stuffer! Everyone can always use new makeup brushes, beauty blenders, and tools to clean their tools. Lily Lolo offers vegan makeup brushes at amazing prices!
Makeup minis are always a flawless idea if you're searching for the best makeup stocking fillers! Not sure what to get? Check out product reviews and blog articles to discover the perfect gift this holiday season!
Related Articles
Maybelline Color Tattoo Eyeshadow Review
The Best Makeup and Beauty Deals of the Season!