The holiday season is upon us, and it's time to start searching for the perfect Christmas Makeup gift sets for that special someone, or for yourself! The deals on these makeup sets are so amazing that you can't help but want to snag one for your vanity! These are the best Christmas makeup gift sets of the season so far!
I participate in affiliate programs, including Amazon Affiliates, and may earn a small commission if items are purchased through links on the site
Estee Lauder 5-Piece Lip Envy Set ($33)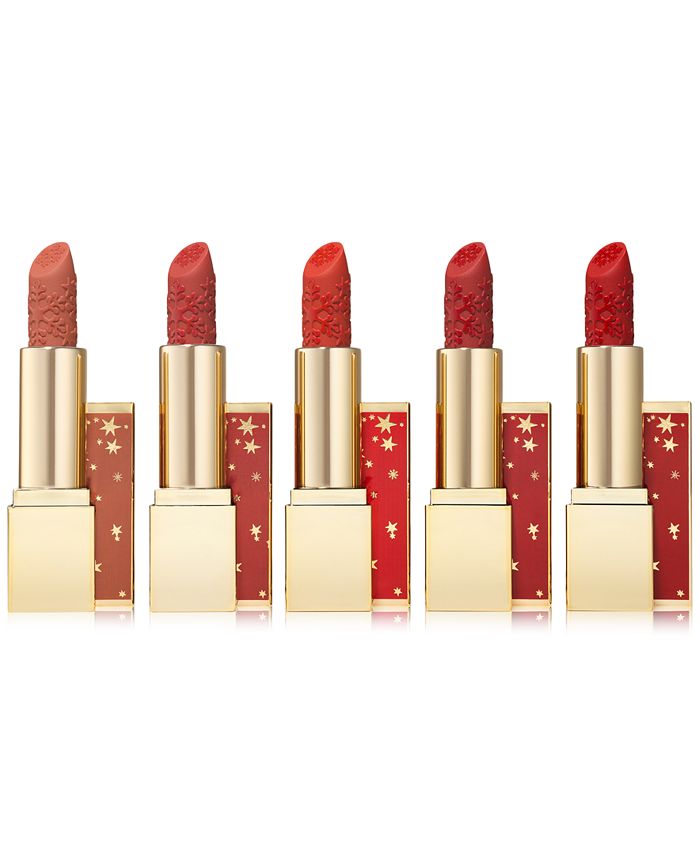 This gorgeous set is valued at over $100, but you can score it for a fraction of the price before the holiday seas. It includes five velvety smooth lipstick in the perfect winter lipstick colors. The gold and red packaging is the perfect way to bring in the holiday season!
MAC 3-Piece Lipstick Set ($25)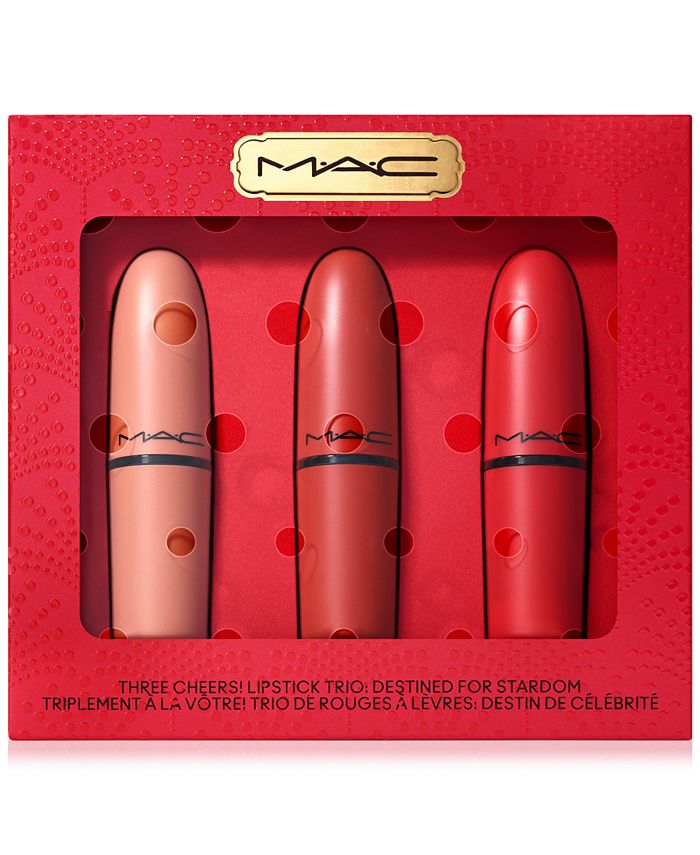 This heavenly lipstick trio has a value of almost $60, but you can pick it up at a huge discount right now! The deep reds and beautiful pink are the perfect colors to compliment every outfit this holiday season. The award winning formula is going to give you the perfect pout!
5-Piece Mascara Favorites Set ($25)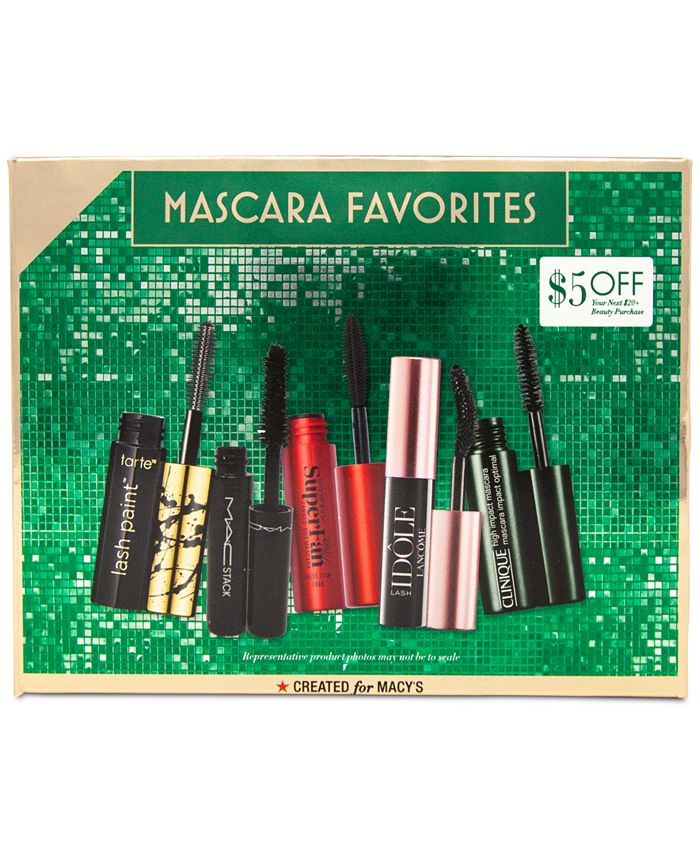 This unbelievable mascara set was created just for Macy's, and it includes the best mascaras you need to get the lashes you're craving this holiday season. The set includes:
Tarte Lash Paint
Smashbox Superfan Mascara
Clinique High Impact Mascara
Lancome Lash Idole
MAC Cosmetics Macstack Micro Mascara
This Christmas makeup gift set gives you all of your favorites, for only $5 each. You can check it out here!
Too Faced Christmas Bake Shoppe Limited Edition Trio ($43)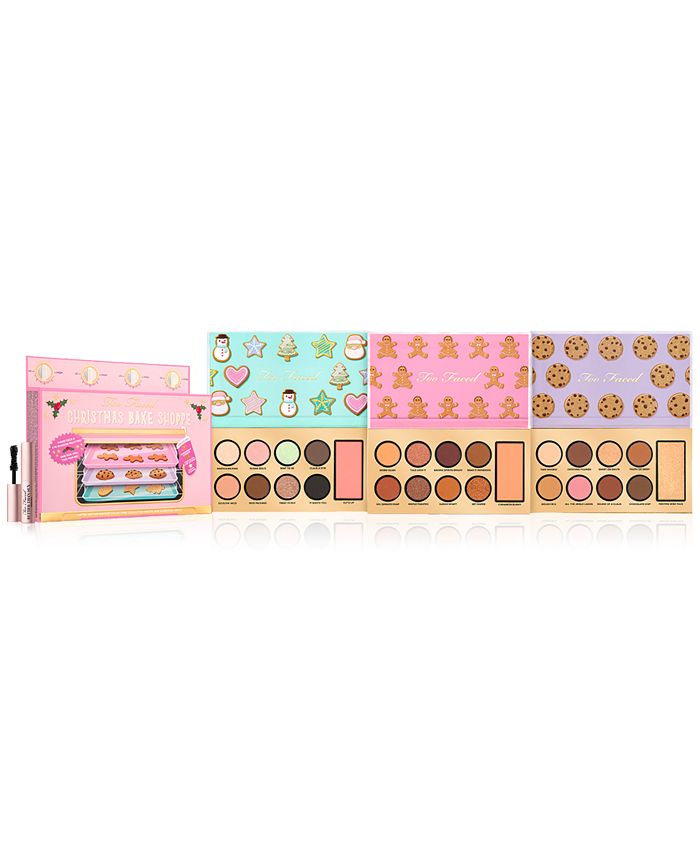 Too Faced just released a limited edition Christmas gift set. It includes three eye and face palettes in:
Sugar cookie
Gingerbread cookie
Chocolate chip cookie
All three palettes smell like their name, something we've come to love about Too Faced palettes. This Christmas makeup gift set won't last long. Pick up the Too Faced limited edition set here!
Urban Decay Naked Minis Box Set ($59)
Urban Decay released this limited edition box set just in time for holiday shopping! You get three of the most iconic mini palettes of the year: Sin, Foxy and Half Baked. Not only are makeup mavens going to go crazy over this gift, but you're going to love that you're saving money by picking up the box set.
Check out all the details here!
Kylie Cosmetics 2 PC Matte Holiday Lip Set ($29)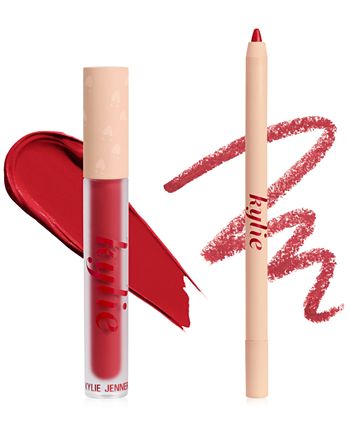 This two-piece holiday exclusive from Kylie Cosmetics is available in two colors: Dashin and O'Deer. The holiday names showcase colors of deep red and muave. The lip liner and matte lipstick dry to a smooth, truly matte finish that lasts all day long. Not only are they advertised as being smudge proof, but they are also vegan, cruelty free, and gluten free, making them the perfect gift for your favorite lipstick lover!
This holiday gift set is wonderful enough that you can give it as a gift, but small enough to make the perfect stocking stuffer too!
NYX 12 Piece Mrs. Clause Advent Calender Set ($45)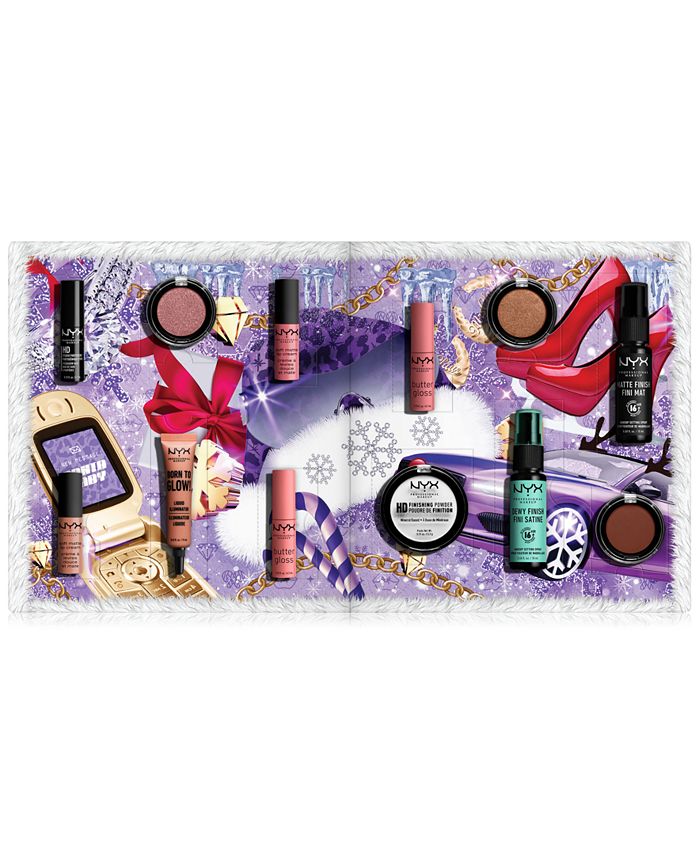 This beautiful set from NYX includes fan favorites to make sure that anyone on the receiving end looks their best this holiday season! It includes some of the hottest NYX products, including trending products that everyone either has or wants to have. The complete set includes:
Soft Matte Lip Cream in Abu Dhabi
Soft Matte Lip Cream in Cannes
Butter Gloss in Creme Brulee
Butter Gloss in Tiramisu
Born To Glow! Liquid Illuminator in Gleam
HD Eyeshadow Base
HD Finishing Powder in Translucent
Matte Finish Setting Spray Mini
Dewy Finish Setting Spray Mini
Hot Singles Eyeshadow in Sleigh Bells
Hot Singles Eyeshadow in Peppermint Shimmer
Hot Singles Eyeshadow in Gingerbread House
This is an advent calender, so you can give it as an early gift to count down to Christmas, or you can give it as a gift on Christmas morning. Either way, every makeup lover is going to love it!
Bare Minerals Warmest Wishes Eye, Lip and Face Set ($29)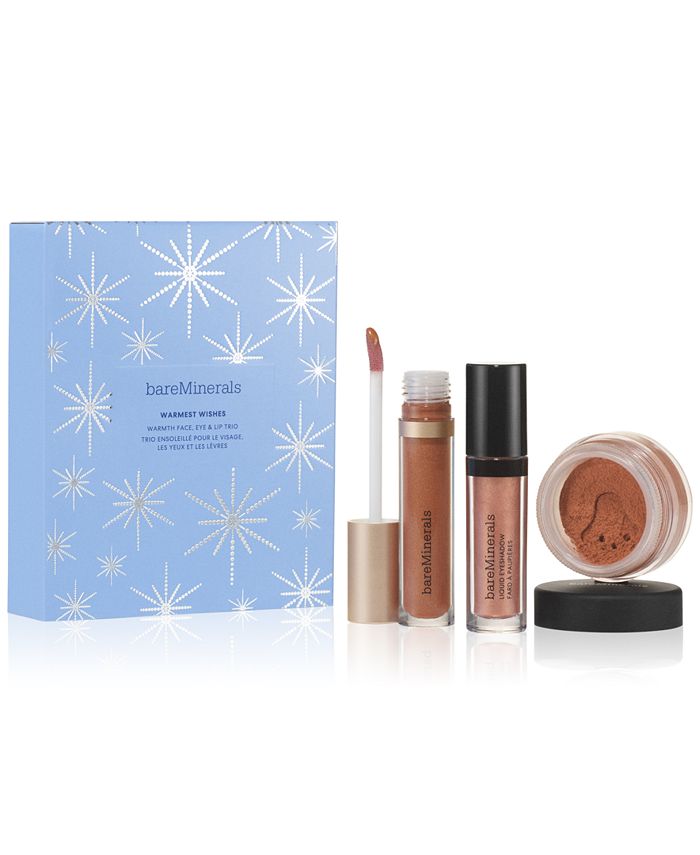 Bare Minerals included all the basics in this three piece set. You'll get an all over face powder/bronzer, liquid eyeshadow, and mineralist lip gloss. The warm shades are compatible with every skin tone, and these are all makeup products that most makeup lovers use! They're perfect for both beginners and those that are a pro at makeup! At only $10 for product, you're getting an amazing deal on Bare Minerals products with this Christmas makeup set!
e.l.f. Naughty & Ice Lip Gloss Vault ($40)
This lip gloss vault from ELF Cosmetics includes all the lip gloss a person needs for every season. The recipient will love seeing the wide array of shades, from neutrals to berries and a classic silver ice color. It has the perfect variety, guarnteeing that their eyes will light up.
Cover FX Glow Into Overtime Bestsellers Kit ($39)
Cover FX is well-known for their amazing gripping primer, guaranteeing that this best-sellers kit is a huge hit. It also includes custom enhancer drops in rose gold and a high-performance setting spray. The travel size of these gifts is perfect if you want to open the box and use them as stocking stuffers, or you can wrap it and put it under the tree!
Grab it here before it's gone!
Finding the best makeup gift sets can be a challenge, but we've got you covered! These are some of the hottest products this season, making them must-haves for the makeup lover in your life! 
Related Articles
Best Makeup Mirror For Bad Eyesight
Makeup Gifts For Teenage Girls