"A smile is the best makeup any girl can wear."– Marilyn Monroe.
We are all familiar with this saying. Makeup is not just about looking good. It's also about feeling good and confident in one's skin. And who deserves that more than our moms, who have spent years caring for us and putting our needs before theirs?
But with so many makeup products out in the market, choosing the perfect gift for your mom can be mind-boggling. That's why we've put together this guide to help you navigate the makeup world and find the ideal gift for your mom. Whether for a birthday, Mother's Day, or just a casual gift, giving your mom thoughtful and personalized makeup products is a great way to show her affection and care.
I participate in affiliate programs, including Amazon Affiliates, and may earn a small commission if items are purchased through links on the site
What To Look For In The Best Makeup Gifts For Your Mom
It can be tempting to rush out to Macy's to buy the latest thing but don't do that just yet. Before you start shopping, remember a few things that will help you decide on the best gifts for your mom.
Know Your Mom's Preferences
Before narrowing down your picks, it's essential to consider your mom's style and preferences. Does she prefer a natural look, or does she like to go all out with bold colors and dramatic looks? Does she have any specific skin concerns, such as dryness or sensitivity? These factors will help you choose makeup products your mom will use and love.
Go For High-Quality
Another thing to consider is the quality of the products. While it can be tempting to go for cheaper options, investing in high-quality makeup products can make all the difference in how they look and feel on the skin. Plus, your mom deserves the best, right?
Best Makeup Gifts For Moms
This article will share some of the best makeup gifts for moms, from foundations to lipstick sets to eyeshadow palettes. We got it all! We'll also share tips on choosing the right products for your mom's skin type and style.
So whether your mom is a beauty lover or just getting into makeup, we've got you covered. Let's dive into the makeup world and find the perfect gift for your mom!
DIOR 5 Couleurs Couture Eyeshadow Palette ($62)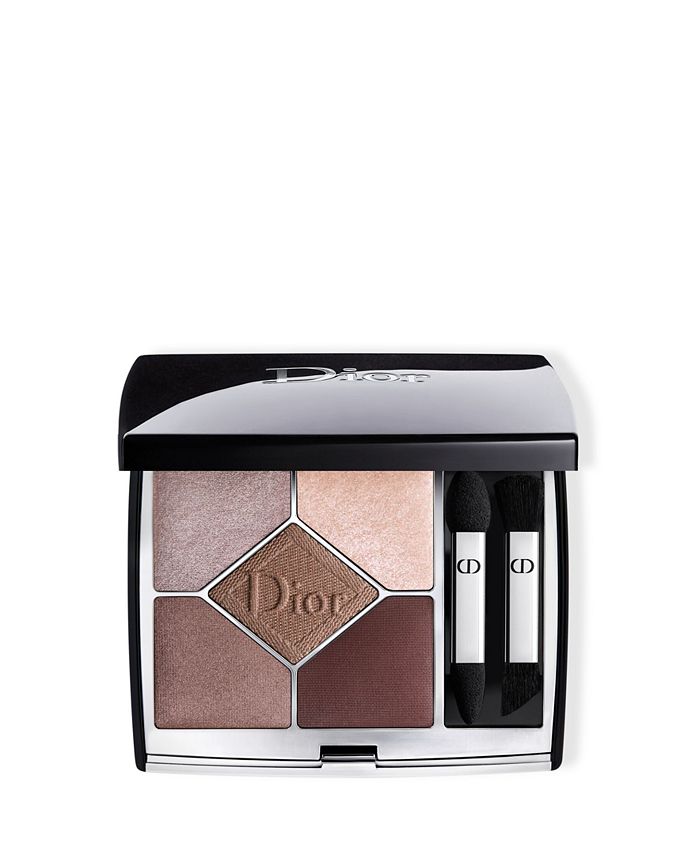 Overall, the DIOR 5 Couleurs Couture Eyeshadow Palette is an excellent gift option for mothers who appreciate luxury beauty gifts and enjoy experimenting with makeup. The high-quality formula and range of shades make it a practical and thoughtful gift that any mother will love.
This palette features five complementary shades that work together seamlessly to create a range of stunning eye looks, from subtle and natural to bold and dramatic.
The sleek and elegant palette packaging makes it a visually appealing gift, while the high-quality eyeshadows themselves are sure to impress. The rich, pigmented colors are long-lasting and blendable, making it easy for mothers of all ages and skill levels to create eye-catching looks.
The palette comes in various color combinations, ensuring you can select a palette that suits your mother's skin tone and preferences. Whether your mother prefers warm, neutral tones or bold, vibrant shades, a palette is available to suit her needs.
PHYTO-PIGMENTS COMPLEXION KIT ($99)
Kit Includes
-Phyto-Pigments Illuminating Primer.
-Phyto-Pigments Flawless Serum Foundation
-Phyto-Pigments Sculpting Foundation Brush
This complexion kit by Juice Beauty makes an excellent gift for mothers who prefer natural and organic makeup products. This kit contains an illuminating primer, a serum foundation, and a foundation brush. If your mom prefers organic beauty gifts, this brand is worth checking out.
The products in this kit provide medium buildable coverage, ensuring that mothers of all ages and skin types can customize the level of coverage to their preference. The lightweight and breathable formula ensures the makeup does not feel heavy or cakey on the skin.
The natural-looking finish provided by the plant-based pigments enhances the skin's natural radiance, ensuring that mothers can achieve a healthy-looking complexion. The eco-friendly packaging of the kit also adds to its appeal, making it an excellent option for mothers who prioritize sustainable and environmentally-friendly products.
Bigtime Brow Haul By Benefit Cosmetics ($39)
The set includes a Full-size brow-defining pencil, brow setting gel & brow highlighting pencil. Benefit Cosmetics has the perfect beauty gifts if your mom doesn't leave the house until her brows are done.
The Bigtime Brow Haul by Benefit Cosmetics is an excellent gift option for mothers who enjoy perfectly groomed and defined brows. The kit provides a range of products that work together to create a flawless brow look, while the packaging and travel-friendly size make it a practical and thoughtful gift.

Mothership V: Bronze Seduction By Pat Magrath ($128)
A stunning eyeshadow palette that makes an excellent gift option for mothers who love high-end beauty gifts. This palette features ten rich and pigmented shades perfect for creating a variety of bold and glamorous eye looks.
The shades in the palette range from warm bronze tones to deep chocolate browns, ensuring that mothers of all skin tones can find shades that work for them. The formula of the eyeshadows is also exceptional, with each shade providing a smooth and blendable texture that is easy to work with.
The black packaging of the palette is also striking and beautiful, with a golden engraved exterior and a mirror inside for easy application. The compact palette makes it easy to travel, ensuring that mothers can take it for daily touch-ups.
Wander Beauty On-the-Glow Blush and Illuminator ($38)
The compact and travel-friendly size of the Wander Beauty On-the-Glow Blush and Illuminator also adds to its appeal, making it one of the practical beauty gifts for mothers who are always on the go. The dual-ended stick design also ensures that mothers can easily apply the blush and illuminator with one product, saving time and space in their makeup bags.
Laura Geller Cult Classics Full Face Kit- 6 PC ($110)
Kit features:
-Retractable Angled Kabuki Brush
-Spackle Primer
-Balance-n-Brighten Foundation.
-Blush-n-Brighten
-Baked Natural Glow Highlighter.
If you're looking for a thoughtful and practical gift for your mother, the Laura Geller Cult Classics Full Face Kit is an excellent option. This six-piece makeup set contains all the beauty products your mother needs to create a flawless look, making it a perfect gift for a mom who loves makeup or is just starting to experiment with it.
The set includes the Spackle Tinted Under Make-up Primer, which helps smooth out the skin's texture and tone. It feels lightweight on the skin and provides a good base for foundation. Next is the Baked Balance-n-Brighten Color Correcting Foundation, a unique formula that starts as a powder and transforms into a cream as it's applied to the skin. It offers buildable coverage and a natural-looking finish.
The set also includes the Baked Blush-n-Brighten in the "Pink Buttercream" shade, a beautiful, soft pink shade with subtle shimmer. It provides a healthy flush to the cheeks, and a silky texture blends easily. The final product in the set is the Baked Gelato Swirl Illuminator in the shade "Gilded Honey." This highlighter has a golden undertone that looks stunning on various skin tones. It adds a gorgeous, lit-from-within glow to the skin without looking glittery or overly shimmery.
Lastly, a modern classic lipstick to sculpt your lips with creamy, light color and topped with a travel-friendly Retractable Angled Kabuki Brush to even out the skin tone with the foundation to add color, highlight, or contour the face.
The kit's packaging is sleek and visually appealing, making it a lovely gift to give. The sturdy black box with gold accents will be a great addition to any mom's makeup collection. The set is also easy to store and travel with, making it perfect for moms who are always on the go.
Final Thoughts
Finding the best gifts for moms can be difficult, but if your mom is a makeup lover, these are a great place to start. For more awesome gift-giving ideas, check out the rest of the articles!
Related Articles
What You Need In Your Mom Makeup Bag
Best Makeup Remover For Mature Skin
Easy Makeup Tips For Busy Moms