I miss my waist-length hair with a passion. I'm still patiently waiting for it to grow back to my waist. There are so many beautiful things about long locks. However, I can't completely discredit the cool things about short hairstyles either. Now that my strands are shorter, I've realized the pros and cons of long hair.
I participate in affiliate programs, including Amazon Affiliates, and may earn a small commission if products are purchased through links on the site.
Pros And Cons Of Long Hair
There are so many advantages, but there is a downside to everything. Make sure you consider both the pros and cons of long hair before deciding if it's right for you.
Benefits Of Long Hair
There Are More Hairstyles
When you have longer hair, you can do almost any hairstyle. Hairstyles like casual curls will always look great. Want a messy bun? No problem. You can pull off any braid, etc. Getting creative with your hairstyle can be a fun Saturday afternoon. Here are some great captions for when you pull off Instagram-worthy pics. 
When it is shorter, that's not usually the case. You need a bit more to work with to pull off a tremendously messy bun. Braids are going to be short, and ponytails might stick straight up. 
Fewer Salon Trips
If you want a particular cut for short hairstyles, you'll find yourself heading back to the salon every two weeks for a quick trim. On average, growth is ½ inch per month. That's not a lot for longer strands. It is a bit much when trying to maintain a cute pixie haircut.
If You Love Attention, You'll Get It
When I first died my strands platinum blonde, I had a child approach me in the grocery store and ask if I was an angel. His parents did not prompt this. (They were somewhat embarrassed.) I got a lot of compliments. I'm still pretty without out, but I can assure you I don't get as much attention.
Disadvantages Of Having Long Hair
It's More Expensive
More hair is going to cost you more. You spend more money on everything from shampoo to other products. A professional dye job can cost double because they must use double the amount of dye. If it is even longer, it's going to cost even more. (This is one of the enormous pros when it comes to the pros and cons of short hair.)
You'll Spend More Time Getting Ready
You can't simply run your hand through your hair and walk out the door like you can with short hair. Running your fingers through it might be almost impossible. You'll need more time in the morning to run a brush through it and style it. Taking a shower will also take more time.
Shedding Is A Real Problem
When I had longer hair, it was everywhere. It was on everyone's clothing. Cooking without pulling it into a ponytail was not an option. Now that it's getting longer, I discovered the hard way to pull it back. Strands also wind up on furniture, other people's things, etc. It's become a part of life.
Maintenance Is A Must
You might not be headed to the salon every two weeks with long hair, but that doesn't mean you don't have to maintain it. You have to maintain it more. If you don't care for your hair as it grows, it can get dry, scraggly, and thin. DIY deep conditioning treatments, leave-in conditioner, hair serum, and knowing how often you should wash it are just a few things you'll need to remember if you want long, luxurious locks. 
Our Recommendations
If you have long hair or want to grow your hair out, taking care of your luxurious locks is a must. These are some of the best products to help keep your hair sleek and glorious!
O&M Frizzy Logic Shine Serum Mini
It doesn't matter if you have curly or straight hair; it will get a little frizz. The result is that your hair doesn't lay down flat, and you're not rocking that model look that your luxurious hair commands. That's where this serum will help you achieve the look and feel you want.
Why You'll Love It
It helps block out humidity to stop frizz in its tracks
Delivers a glossy sheen
Lightweight
It doesn't weigh your hair down
It also offers heat protection
Cruelty-free and vegan
Bumble And Bumble Seaweed Air Dry Cream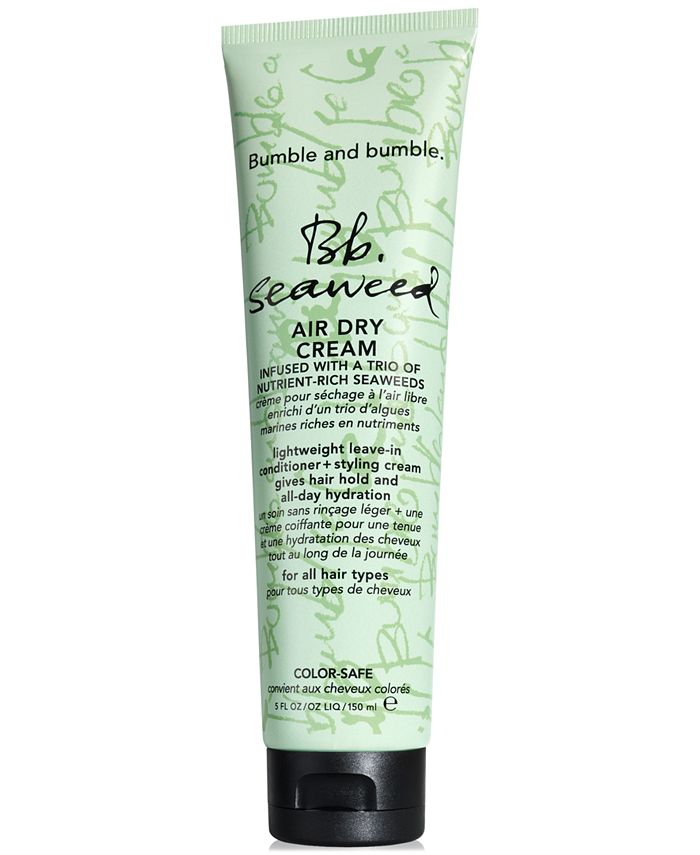 Bumble and Bumble Seaweed Air Dry Cream is ideal for straight, curly air. It helps eliminate frizz, making hair more manageable. Use it to prepare your hair before you style it or leave it down. Seaweed extracts help deliver powerful nutrients to keep every strand of hair healthy.
Why You'll Love It
Smoothes and detangles hair
Effortless
Lightweight
It provides heat protection up to 450 degrees
Suitable for every hair type
Which Is Easier To Maintain Long Hair Or Short Hair?
A bob haircut is the easiest to maintain. You still need conditioning treatments and other things to keep your hair healthy, but you can do those in your own time. This hairstyle is one you can run your fingers through and be done. That is the one thing I miss about my previous chin-length hair. As a single mom, it was awesome looking put together with almost no effort on those busy mornings.
Does Long Hair Make You Look Older?
No, it doesn't, provided that it's taken care of. Long, thick hair often reminds us of youth. However, long, scraggly hair might make you look older. Grey strands will also contribute to whether your hairstyle makes you look older than your age.
Final Thoughts
I miss my hair and can't wait to have it back. However, waist-length hair isn't for everyone. It does take more time and maintenance when compared to short hairstyles. If you want longer hair like me, check out these tips to help your hair grow! 
Related Articles
How To Use Apple Cider Vinegar For Hair Growth
How To Prevent Heat Damage On Hair
Not Your Mother's Dry Shampoo Review