Learning how to work with concealer involves a learning curve. There are YouTube videos on a concealer that tell you five different places to apply concealer and leave you feeling lost. It can be easy to get overwhelmed. These concealer tips for beginners will break down everything you need to know about this must-have makeup product.
I participate in affiliate programs, including Amazon Affiliates, and may earn a small commission if products are purchased through links on the site.
The Best Concealer Tips For Makeup Beginners
If you're a beginner at makeup, don't try to learn all of the cool hacks just yet. Instead, take things slow with one makeup product at a time. Learn what looks good on your face shape and what doesn't. Take your time finding your perfect concealer shade. These tips are going to help you be a pro at concealer.
1. Check out a concealer guide for beginners
Beginners' guides take you through the basics of makeup. They explain the different types of concealer, who should wear what and can help you find the perfect products to ensure that your makeup is flawless.
2. Upside-down triangles cover up puffiness
It doesn't matter whether you do an upside-down triangle or a few dots under your eyes; a full-coverage concealer will cover up your dark circles. However, these methods will not work if you also have under-eye puffiness.
Pick up a good under-eye cream for prevention. In the meantime, make sure that you use the upside-down triangle method.
3. Make sure the base matches your foundation and primer
Learn about silicone-based and water-based products. Then, make sure that you match them all. Your primer, foundation, and concealer should all have the same base. When they don't, it can make your makeup look patchy as the day goes on.
4. Blend, blend, blend
You need to blend everything, including your concealer. Make sure you have a good brush with a flat tip or a beauty blender for a flawless finish.
5. Try different products
You can get a ton of free samples with every order at Sephora. If you shop in-store, they can give you three free samples. If you're shopping online, check out the coupon codes section to find free samples you're eligible for. You must add the product to your cart and apply the coupon at checkout. Sometimes, you can wind up with quite a few samples from top brands to see if you love the product.
6. Mix dry concealer with moisturizer
This makes it usable again, and you can add more moisturizer to your face with this tip. Make sure that you don't use too much, or you'll find that your concealer makes your face look greasy.
7. Avoid instantly putting concealer in the corners of your eyes
Putting concealer on the inner corner of your eyes instantly makes you look wide awake. However, this trick doesn't work for every eye shape. For example, people with round eyes want to avoid this trick because it can make their eyes look more comprehensive, which isn't what you want.
8. Concealer helps highlight things
Concealer can conceal, but when you're using a lighter shade, it can also work as a highlighter. It can bring more attention to certain areas. Keep that in mind when using your concealer.
9. Learn your eye shape
There are many tips and tricks for makeup for beginners across every platform you have available to you. Most of them are great, but they don't work for everyone. You need to learn more about yourself and what will work for you. Start by learning what eye shape you have. This can help you determine where to place concealer.
10. Color corrector should be applied before foundation
This is part of the reason you'll come across controversial information. Some articles will say to use it before foundation, but others will say to use it after foundation. The truth is, it depends on what you're using concealer for.
If you're using a concealer that is designed for color correcting, you want to apply it before foundation. This will help create an even base for the rest of your makeup. The order should go:
Primer

Color corrector

Foundation
Color corrector also includes color correcting foundation.
11. Learn the color wheel
According to color theory, complimentary colors on the color wheel will cancel each other out. That's why green concealer helps to balance out blemishes. People frequently use this color if they also have an uneven skin tone. You can use different colors to hide everything, from dark circles under the eyes to age spots. This works exceptionally well.
12. Don't forget skin undertones
We all have undertones to our skin. Cool, warm, and neutral undertones categorize these. If you pick up a concealer designed for the wrong undertone color, it can end up looking yellow by the end of the day. If you watched the video and are still lost, this article also explains it well.
13. Concealer can be used as a highlighter
Granted, most concealers are not designed to be used as a highlighter, but that doesn't mean you can't do it! If you have a concealer a shade lighter than your skin tone, you can use it on top of the foundation to achieve the same effect as a highlighter.
14. Use concealer to clean up everything
Mess up on your wing? Concealers can create a flawless wing. The same applies to when you accidentally overline your lips or if you want to clean up your eyebrows.
Remember that this can get messy, so it's best to use a brush instead of the concealer applicator. This is one of the most crucial concealer tips for beginners.
15. You can use concealer to contour
Use one concealer that is a shade or two lighter than your foundation or skin tone. Then, use another concealer that is two shades darker. You now have the perfect products to learn how to contour.
16. Concealer should be the same shade to cover blemishes
You need different shades of concealer to accomplish different things. To cover blemishes, you want to use a concealer that is the same shade. Using a lighter one can draw more attention to it, which is the last thing you want.
Our Concealer Picks
Nars Radiant Creamy Concealer ($32)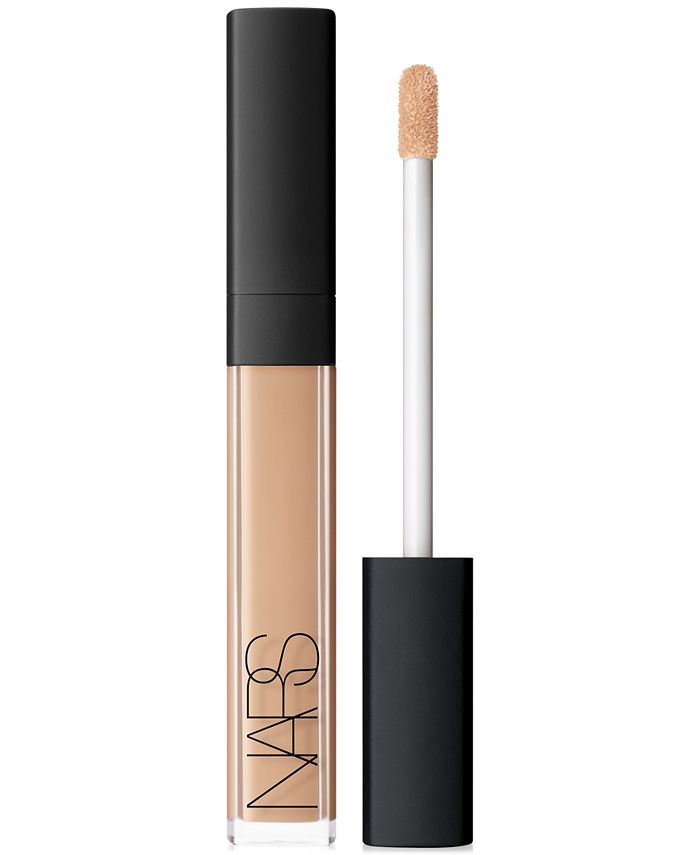 Nars Radiant Creamy Concealer made waves when it hit the market, and it's never gone out of style. The creamy concealer glides smoothly across the skin, blends seamlessly, and is available in shades to suit every skin tone. This multi-tasking makeup product corrects imperfections while staying put for up to 16 hours.
Highlights
Brights the skin
It can be used to highlight or contour
While You'll Love It
The doe-foot applicator picks up the perfect amount of product
Minimizes signs of fatigue
It helps diminish imperfections, such as fine lines
Doesn't crease throughout the day
Tarte Creaseless Concealer ($29)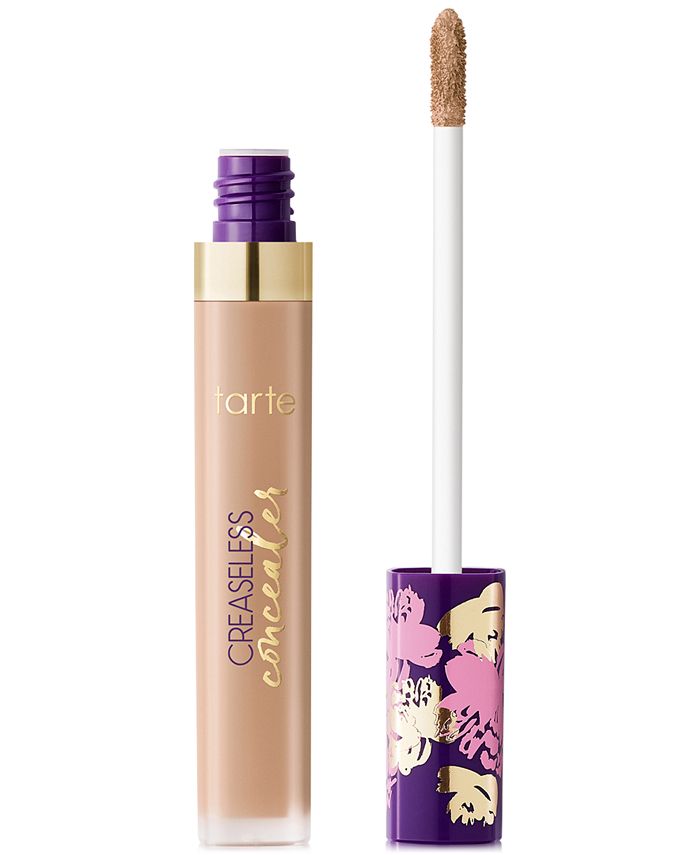 Tarte Creaseless Concealer is a vegan concealer that delivers full coverage. If you're searching for concealer tips and need a new concealer, this is one to check out. It's blendable, buildable, and offers an easy application to cover dark circles quickly.
Highlights
Waterproof formula
Doesn't settle into fine lines
Full coverage in just one swipe
Why You'll Love It
Available in shades for every skin tone
Vitamin C brightens the skin
Protects the skin against things like environmental damage
Phyto Pigments Perfecting Concealer ($25)
This pot-style concealer is perfect if you love applying concealer with your fingers. Dip your finger in the cream concealer, a few swipes, and blending later, and your skin looks flawless!
Highlights
Made with certified organic ingredients
Glass pot is recyclable
Vegan and cruelty-free
It helps create a barrier to prevent moisture loss
Why You'll Love It
Packed with pigment
Buildable for medium or full-coverage
Antioxidants protect and nourish the skin
For more concealer tips for beginners, check out this article!
Related Articles
Concealer 101: A Complete Concealer Guide For Beginners
Tarte Sea Hydrocealer Concealer Review
Is Concealer Supposed To Be Lighter Or Darker?