Let's face it not everyone is blessed with naturally flawless skin. Most of us suffer numerous skin problems like discoloration, acne, hyperpigmentation, dark under-eye circles, and more. Covering up dark under eyes, blemishes, and hyperpigmentation is the most challenging part of achieving a flawless makeup look. No matter how many layers of high-end concealers you apply, it's not enough to cover all skin imperfections. To tackle this tricky step in makeup, color correctors are your saviors in dealing with dark circles, acne scars, and hyperpigmentation. Color correctors work on the principle of color theory and are similar to concealers. They give your skin a flawless single-tone coverage by balancing the uneven skin tone. Finding the best color correcting palettes is key to achieving a flawless look.
Before going on to our recommendations, we have summarized the science of color correctors to help you pick your skin-appropriate color correctors. Let's jog up your elementary school knowledge on the concept of the color wheel. The color correctors are based on matching the complementary or opposite colors on the color wheel. So, the strategy goes like this:
To cover redness, you need to pick green correctors.
For dark under-eye circles, you go for orange, peachy tones.
You must pick hues like yellow and peachy orange for skin marks and spots with blue-purple tones.
Lastly, skin tones shades cover and even out the skin tone to give maximum coverage under concealer and foundation.
The overall goal is to achieve a skin-like coverage to avoid cakey-looking skin. Choosing an appropriate color-correcting kit is essential for nailing a natural radiant makeup look. As our skin shade varies from season to season, It's important to pick a single all-in-one option that perfectly fits your skin complexion during all seasons. To help you determine your perfect buy, we have rounded up a list of the best color-correcting kits top-rated by different make-up influencers. Let's take a dip into our list of options.
I participate in affiliate programs, including Amazon Affiliates, and may earn a small commission if items are purchased through links on the site.
Maybelline New York Facestudio Master Camo Color Correcting Kit ($9.96)
Best for Light, medium, and deep skin tones.
Highlights: Budget-friendly, Non-creasing, Long-lasting, all-in-one color corrector, concealer, and highlighter options.
This master camo color-correcting kit is the all-in-one solution to your skin problems. Maybelline offers three color-correcting kits for light, medium, and deep skin tones. Each kit comes with five creamy shades that can be used as color correctors, concealers, and highlighters, along with an application brush in the packaging.
The featured 5 shades with blendable coverage range from natural skin shades to green and bronze shades, catered explicitly to fixing your different skin discolorations and marks. One thing you can vouch for about Maybelline is their quality results, and this Master camo color correcting kit is no exception. You are most likely to add it to your go-to makeup vanity.
Color Correcting Palette by NYX ($12)
Best for medium to dark skin.
Highlights: Super Budget-friendly, Non-creasing, long-lasting, silky, creamy texture, two-in-one color corrector, and contour options.
If you are looking for the perfect skin corrector for medium skin, then you are looking at your holy grail solution. This cream palette by Nyx features six concealer and corrector shades with yellow-orange undertones. Its creamy, blendable formula covers up dark spots, under-eye circles, and overall skin dullness, leaving a smooth skin tone.
The shade range of this kit offers a 2–in-1 conceal and contour option. Its rich, creamy texture helps your foundation glide easily and blend flawlessly without creasing. This color-correcting kit by NYX is a must-have makeup item for Asian skin types.

Studio Fix Conceal & Correct Palette by MAC ($37)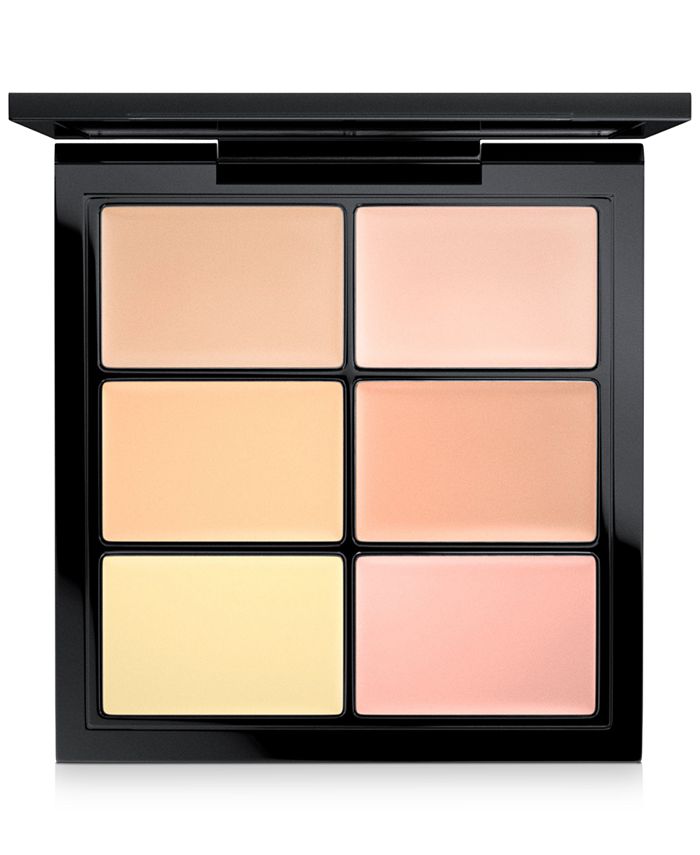 Best for all skin types.
Highlights: Budget-friendly, Non-creasing, long-lasting. A unique combo of four concealers and 2 color correctors.
When it comes to delivering a professional quality product, MAC never disappoints. This studio fix conceals and correct palette by MAC will give you that red-carpet-ready flawless skin. The MAC palette offers two color corrector shades and four concealers, ensuring a smooth skin-like finish. This palette range features kits for light, medium, medium deep, and dark skin tones. Its antioxidant-enriched and emollient-based formula make the gorgeous color range super blendable and buildable without giving a patchy look under your eyes.
Perfect for those who want an effortless everyday makeup look without applying too many products.
Stila Correct And Perfect All In One Color Correcting Palette ($45)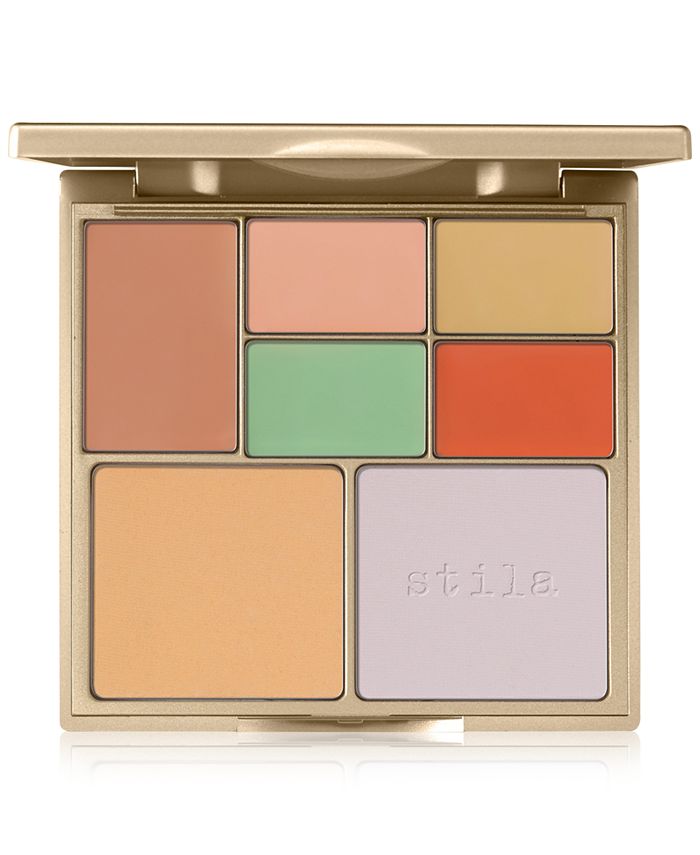 Best for brightening a dull skin tone during winter.
Highlights: Non-creasing, long-lasting, amazon's choice item, customizable coverage.
Your one do-it-all solution for covering a multitude of skin imperfections.
Suppose you are looking to experiment with your color-correcting methods. In that case, this product by Stila will help you to get your customized correcting strategy. The all-in-one color-correcting palette is a top-rated item on amazon and enjoys raving reviews from beauty experts. Featuring a beautiful blend of creamy and powdery textured colors, aesthetically pleasing packaging, and a compact mirror. This palette offers five cream correctors with two tinted pressed powders that are easily blendable to neutralize your skin imperfections and leave a velvety sheen skin tone.
L'Oréal Paris Infallible Total Cover Color Correcting Kit ($23)
Best for acne-prone skin with a light complexion.
Highlights: Budget-friendly, Non-creasing, long-lasting, perfect for neutralizing dark under eyes, Customizable shade range.
Neutralize your heavy eye bags with L'Oreal Paris' Infallible Total Cover Color Correcting Kit. This four-shade corrector kit covers, balances, and brightens out dark under eyes, redness, acne marks, and overall skin discolorations. The four color ranges from yellow (for discoloration), green ( neutralizes redness), and purple (brightening effect), blend insanely well under your concealer and foundation.
The brown-toned shade in the palette can work as a contour shade. Its dense, creamy formula ensures longevity without creasing. A must-try option for those who have light skin complexion. Use it to cover up your acne breakouts and scars.
Other Honorable Color-Correcting Options
Now that we have mentioned so many options for you to find your perfect match. Here are some non-palette/kit options for you in case you prefer color-correcting sticks or liquid color-correctors over all-in-one palettes.
It doesn't matter whether you need a concealer with built-in color-correcting technology or want a full color-correcting palette to cover every imperfect you have, this list has got you covered. Want to learn more about color correcting and concealing? Check out the rest of the articles for more need-to-know makeup info!
Related Articles
NYX Color Correcting Palette Review
How To Do Makeup For Beginners