Removing makeup gets easy when you have the right product for your skin type. But the challenging part is finding that one true love for your skin that contains all the nurturing ingredients. It's particularly tricky for combination skin types. With both dry and oily areas on your face, searching for a makeup remover that effectively removes, cleanses, and exfoliates without over-drying or over-greasing your skin is challenging.
You are looking for a jack-of-all-trades in the world of gazillion makeup removers.
And we are here to guide you in your hunting journey. We have short-listed the best makeup removers for combination skin. From micellar waters to oil-based cleansers, these products are gentle yet effective, perfect for combination skin types.
I participate in affiliate programs, including Amazon Affiliates, and may earn a small commission if items are purchased through links on the site
What Is A Combination Skin Type
Combination skin is a common type having both oily and dry facial areas. If you have combination skin, your T-zone (forehead, nose, and chin) is the oily area, while the rest of your face is dry or normal. This can make finding the right skincare products tricky, as you want to balance out both areas of your skin without over-drying or over-greasy.
The oily areas of combination skin are typically more prone to breakouts and blackheads, while the dry areas may feel tight or flaky. It's important to choose skincare products formulated for combination skin, as they will help balance your skin's oil and moisture levels.
You can easily do it at home to check whether you have a combination of oily skin. You must wash your face with a gentle cleanse or whatever you use in your routine and pat it dry. Wait for an hour or two, and then it's time to examine your skin. If your T-zone appears shiny or oily while the rest of your face feels normal or dry, you will likely have a combination skin type.
Which Makeup Remover Types Are Suitable For Combination Skin?
Micellar water: Micellar water is a gentle and effective option for combination skin. Its formulation contains tiny micelles that attract, trap, and remove dirt, oil, and makeup without stripping your skin of its natural oils.
Oil-based removers: Oil-based removers are also a good option for combination skin, as they dissolve makeup and impurities without drying out the skin. Look for products that contain natural oils, such as olive, jojoba, coconut, or argan oil.
Cream cleansers: Cream cleansers are gentle and nourishing, making them a great option for combination skin. They effectively remove makeup and impurities without leaving the skin feeling dry or tight.
Cleansing balms: Cleansing balms are another option for combination skin, as they gently dissolve makeup and impurities while nourishing the skin. They contain natural oils and often have a thicker, balm-like consistency.
It's essential to choose a makeup remover that is gentle and non-irritating for combination skin, as this skin type can be prone to both dryness and greasiness. Look for products free from harsh ingredients, such as alcohol and fragrances.
Best Makeup Removers For Combination Skin
Bioderma Sensibio H2O(250 ml) ($19)
Highlighting Features
All skin types, including sensitive skin.
Water-based.
Makeup type: Light-to-Medium makeup
This gentle yet effective micellar water is an all-time cult favorite among makeup enthusiasts for its ability to remove even the most stubborn waterproof makeup without irritating the skin.
Sisley Paris Gentle Make-Up Remover for Face and Eyes ($140)
Highlighting Features
Hydrating and lightweight
Suitable for ALL, particularly combination skin
Makeup type: Light, medium to heavy.
Non-drying formula: contains White Lily extract
This three-in-one makeup remover cleanses all stubborn impurities, makeup, and oil buildup while toning your skin in a single application.
Neutrogena Makeup Remover Facial Cleansing Towelettes, Daily Face Wipes ($6)
Highlighting Features
Effective makeup removal
Convenient and easy to use
Gentle on skin- Suitable for combination skin
Hydrates and softens
Removes medium-to-heavy makeup.
Neutrogena Makeup Remover Facial Cleansing Towelettes are an excellent choice for anyone looking for a quick, easy, and effective way to remove makeup and cleanse their face at the end of the day.
Garnier SkinActive Micellar Cleansing Water ($8)
Highlighting Features
All-in-one cleansing solution- Removes, cleanses, and refreshes skin
Effective makeup removal: waterproof and long-wear makeup
Suitable for all skin types
Hydrating and refreshing
Free of fragrance, oil, and alcohol
Suitable for contact lens wearers
Garnier SkinActive Micellar Cleansing Water is a gentle, effective, and multi-purpose cleansing solution that can simplify their skincare routine.

iS CLINICAL Cleansing Complex, 3in1 Gentle deep pore cleanser Face Wash and Makeup Remover ($45)
Highlighting Features
3-in-1 formula- cleanses, exfoliates, and tones
Deep pore cleansing
Removes light to medium makeup
Gentle yet effective
Multi-functional- Can be used as a makeup remover and a shaving gel.
Nourishing and hydrating
Overall, iS CLINICAL Cleansing Complex is a fantastic option for anyone looking for a deep-cleansing, multi-functional face wash that is gentle yet effective on all skin types.
Clinique Take the Day Off Cleansing Balm Makeup Remover ($38)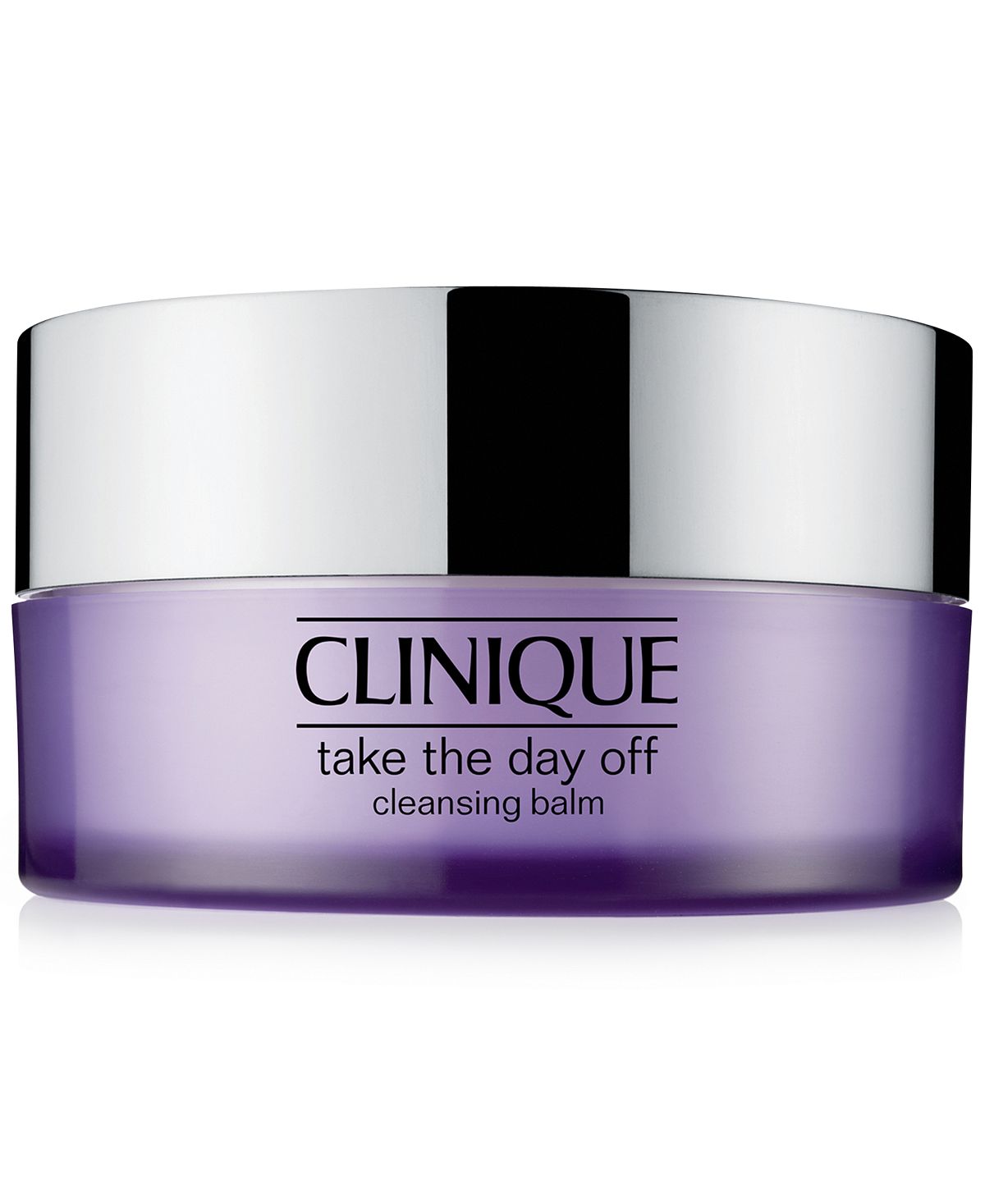 Highlighting Features
Cult-favorite product
Removes heavy makeup
Non-drying
Suitable for all skin types
No residue or greasiness: Removes makeup without irritating the eyes and does not leave a greasy residue.
A gentle yet effective makeup remover that is suitable for all skin types and won't leave your skin feeling dry or tight.
Cetaphil Gentle Makeup Remover ($10.49)
Highlighting Features
Another cult-favorite makeup remover
Removes medium to heavy makeup
Gentle yet effective- suitable for daily use
All skin types
Non-irritating- Fragrance-free formula
Hydrating: Contains aloe vera, ginseng and green tea
Affordable high, quality products
This gentle makeup remover is perfect for sensitive combination skin, as it effectively removes makeup without causing irritation or dryness.
Makeup Eraser Cloths (Price Varies)
Highlighting Features
Various sizes available
Sustainable (one cloth can equal thousands of makeup remover wipe)
Available in various colors and designs
Easily wipes away all makeup, including waterproof makeup, with just water
Suitable for all skin types
Makeup Eraser cloths are perfect for anyone that wants a more sustainable option. You can easily wash and re-use these clothes to ensure you're friendlier to the environment, but can still take off your makeup. They are gentle and can also be used to exfoliate skin.
Liquid Gold Cleansing Oil By Ogee Luxury Organics ($58)
Highlighting Features
Certified organic
Cruelty-free
Hydrates dry patches on the skin while providing intense nourishment
Doesn't leave a greasy feel on the skin
Suitable for all skin types
This liquid gold cleanser works with water to break down all of the impurities on your face while washing away makeup. It instantly calms the skin while providing powerful protection, hydration, and helps prevent the signs of premature aging. You only need 2-3 pumps per use, so this bottle will last a while.
Makeup Remover Wipes By Honest Beauty ($4)
Highlighting Features
Cruelty-free
Suitable for all skin types
Gentle enough for eye makeup
Won't dry out the skin
These makeup remover wipes from Honest Beauty are the perfect way to take the day off and relax before bed, especially if you don't have the energy for a double cleanse. They're specially formulated with great ingredients like Olive Oil and Grapeseed Oil to nourish the skin gently.
Completely Clear Gelee Makeup Remover By Averr Aglow ($28)
Highlighting Features
Gel-like formula slides across the skin to wash away impurities
Suitable for all skin types
Removes waterproof makeup
Gentle on the skin, tough on makeup
It helps reduce the appearance of fine lines
Encourages collagen production
If you haven't heard of Averr Aglow, now is the time to check them out! They offer one impressive product after another one, just like this makeup remover/cleanser. This cleanser helps give your skin a dose of hydration while locking in moisture, plumping your skin and leaving you feeling fresh and clean.
Final Thoughts
Finding the perfect makeup remover for combination skin can be challenging. It has to be a makeup remover that doesn't strip your skin to cater to the dry patches, but it can't be too moisturizing or it will make your oily patches look too shiny. On top of that, you want to ensure that it doesn't leave a residue, and can easily handle your waterproof eye makeup. This list of the best makeup removers for combination skin has got you covered.
For more need-to-know info, product guides, reviews and more, check out the rest of the site!
Related Articles
Are Makeup Remover Wipes Allowed On Planes