People with Celiac disease aren't required to wear gluten free eyeshadow, but if you have a skin sensitivity to gluten, the last thing you need are irritated eyes. The beauty industry recognized the need for gluten-free makeup products long ago, including gluten free eyeshadow! You'll discover every formula and shade available in gluten-free form with this list of the best gluten free eyeshadow!
I participate in affiliate programs, including Amazon Affiliates, and may earn a small commission if items are purchased through links on the site
Best Gluten Free Eyeshadow
Magentic Eye Color ($27)
Magnetic Eye Color by NudeStix are the perfect gluten-free addition to your makeup collection. Opt for neutrals to tone down your makeup look or select one in blue to add a pop of color. Magnetic Eye Color pencils can be used as either an eyeshadow or eyeliner.
Why You'll Love It
Waterproof
Offers up to 11 hours wear time
Built-in sharpener
Glides on smoothly
Clinique All About Shadow Quad ($36)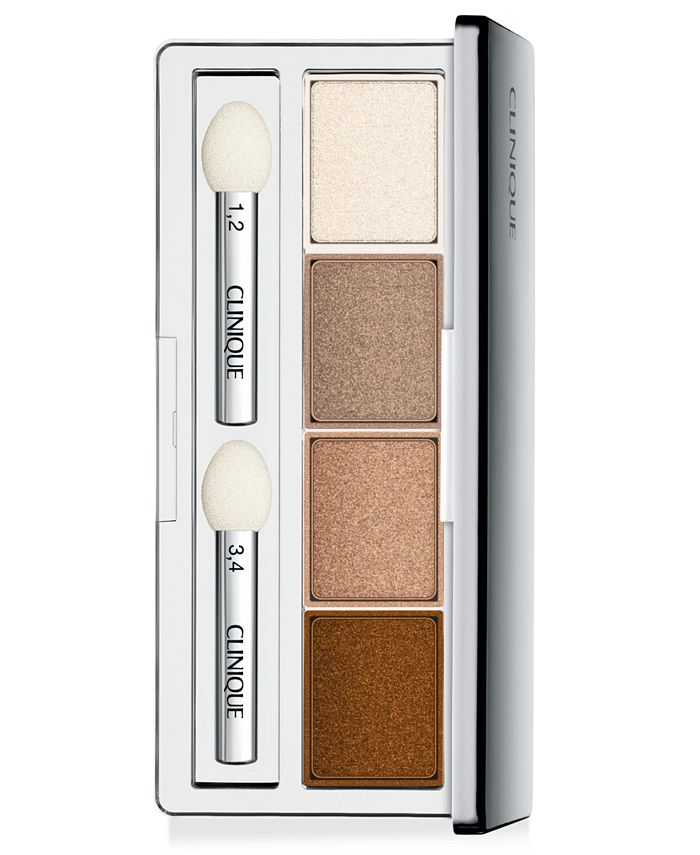 A crease-resistant, fade-resistant shadow quad that has the perfect blend of colors to give you one heavenly look after another! Pick one up in Teddy Bear for a neutral look or opt for Going Steady for a pop of color! The formula was specially tested by opthamologists to ensure that it works for anyone that wears contacts or those with sensitive eyes. It's formulated without gluten, parabens, synthetic fragrance, and oil.
Why You'll Love It
Various shades available
Blendable and buildable
Seriously pigmented
Soft Glam Eyeshadow Mini By Anastasia Beverly Hills ($29)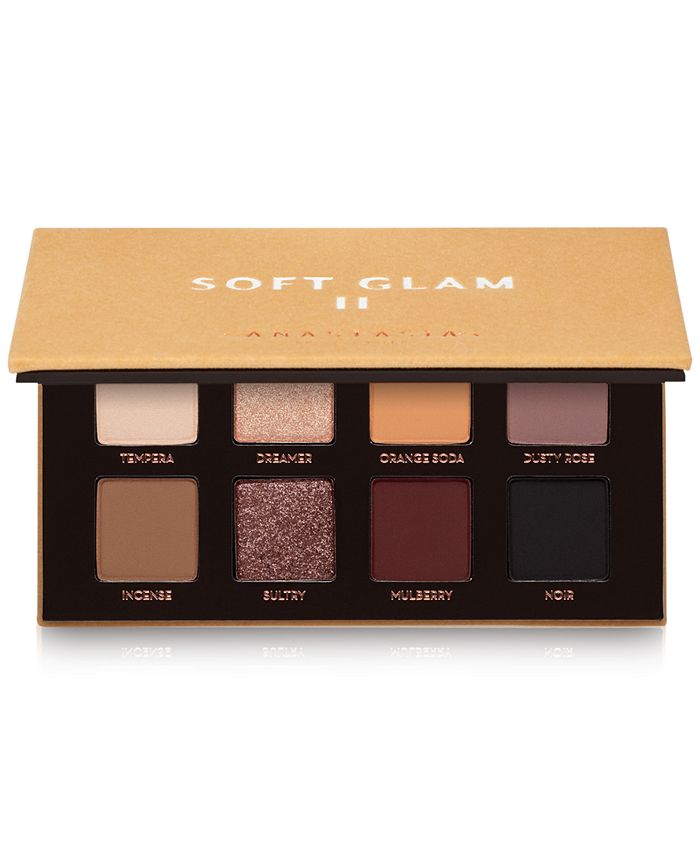 The Soft Glam Eyeshadow Mini by Anastasia Beverly Hills is a makeup must-have for everyone, even if you don't need gluten-free eyeshadow! The creamy pigments glide smoothly across your lids for long lasting makeup looks that are guaranteed to turn heads. Every pressed pigment gives your lids a strong dose of color, just like other ABH eyeshadow palettes. This mini palette has the ideal mix of both mattes and shimmer shades to create endless eyeshadow looks.
Why You'll Love It
Create everyday or glam looks
Pigmented
Formulated without parabens, gluten, talc, alcohol and more
Hot Chocolate Eyeshadow Palette By Honeybee Gardens ($30)
Hot Chocolate gives you a wonderful blend of neutrals to create one shadow looks, beautiful smokey eyes, or your latest Hot Chocolate inspiration! While many companies make gluten-free products, it's important to note that many of them are simply formulated without gluten. However, when it comes to Honeybee Gardens, they are certified gluten-free. This palette is also vegan and paraben free.
Why You'll Love It
Refillable eyeshadow compact
Included brush and mirror make it more travel-friendly
Long lasting shades
Essence Water Eyeshadow Palette ($12)
Inspired by the beautiful waves of the ocean and the calm seas, this palette takes you on a refreshing, relaxing journey through calm waters. Opaque, shimmer and matte shades create endless looks to help you sail from everyday office looks to the glam night life. It's gluten free, cruelty free, and paraben free.
Why You'll Love It
Ideal for grey, blue and green eyes
Colors are pigmented and easy to build up
Blends easily
RMS Eyelights Eyeshadow ($28)
RMS Eyelights Eyeshadow by RMS Beauty is a must-have for creating stunning eye looks. This cream eyeshadow features a rich and textured formula that leaves a luminous and light-reflective finish on the eyelids. Whether you're going for a subtle daytime look or aiming to create a dramatic effect for a night out, this versatile eyeshadow is buildable, allowing you to customize the intensity.
Why You'll Love It
Packaging includes a key to help you squeeze out every drop of eyeshadow, preventing waste
Organic ingredients nourish the eye area
Recyclable
ATHR Beauty Moonlight Crystal Gemstone Palette ($58)
The ATHR Beauty Moonlight Crystal Gemstone Palette is a mesmerizing eyeshadow palette infused with sapphire for a touch of enchantment. With 12 deeply pigmented eyeshadows in shimmer, matte, and metallic finishes, this palette offers endless possibilities for creating stunning eye looks. The eyeshadows have a buttery-like texture that glides effortlessly onto the eyelids, allowing for easy application with just one swipe. Unleash your creativity and embrace the beauty of gemstone-inspired shades.
Why You'll Love It
Vegan, cruelty-free and talc-free
Buildable and blendable
Plenty of pigment
Final Thoughts
Whether you prefer neutral tones for a subtle everyday look or bold and vibrant hues for a dramatic effect, there is a gluten-free eyeshadow option to suit every style and occasion. Remember to read labels, check for gluten-free certifications, and consider personal preferences such as cruelty-free, vegan, or organic options.
Related Articles
Best Gluten Free Skincare Products
Gluten Free Makeup: Everything You Need To Know