Maintaining a gluten free lifestyle goes far beyond just a gluten free diet. It means gluten free cosmetics and often gluten-free skincare. Home remedies are a more natural option, but those are far from your only options you have at your disposal. Skincare brands have recognized the need for effective gluten-free skincare, and they've delivered some of the most amazing products! These are the best gluten free skincare products!
I participate in affiliate programs, including Amazon Affiliates, and may earn a small commission if items are purchased from links on the site
Best Gluten Free Skincare Products
Glacial Clay Detox Mask ($78)
A Glacial Clay mask packed with minerals to help give your skin the detox it desperately needs. Regular use minimizes the appearance of pores. This mask will help leave your skin feeling fresh and rejuvenated as it cleans congested skin and helps balance oil production. If you're searching for gluten free skincare products, Ogee Luxury Organics is a great brand to check out!
Why You'll Love It
Non-drying
Soothing Aloe refreshes the skin
Rose nourishes skin
Slow Beauty Body Cream By SpaRitual ($32)
Slow Beauty Body Cream provides the intense nourishment and hydration that your skin needs to stay healthy. Ingredients used for ancient healing like Aloe, Jojoba Oil, and Shea Butter, promote healthy skin and help heal skin. This is another brand that has plenty of products formulated without gluten.
Why You'll Love It
Helps protect the skin
Promotes skin elasticity
Provides intense moisturization that lasts
Clinique Acne Solutions Cleansing Foam Wash ($23.50)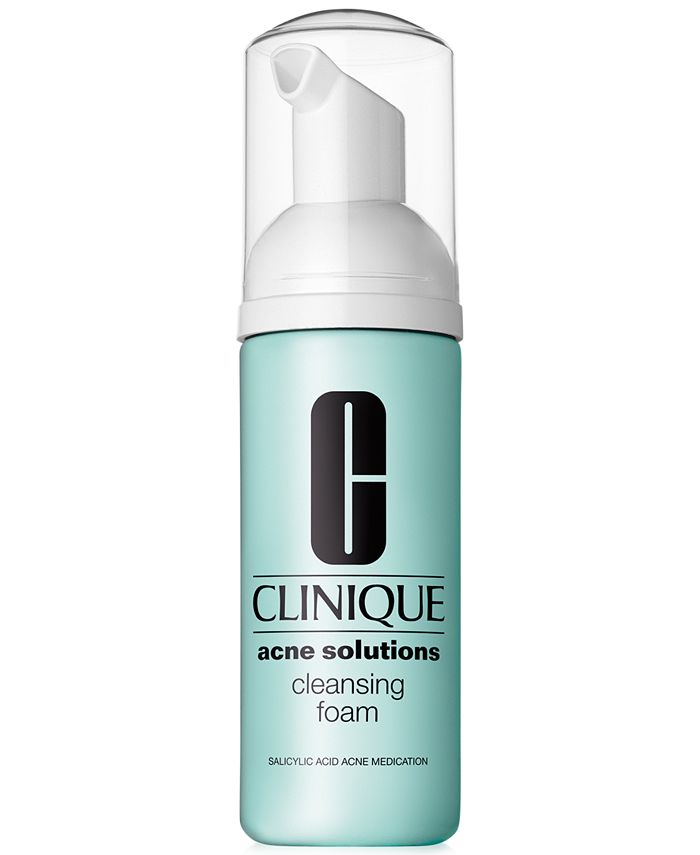 This well-known skincare product is specially designed to help fight breakouts. Clinique foaming face wash is well-known for its effectiveness. The medicated face cleanser, powered by 2% salicylic acid, deep cleans pores and helps remove excess sebum. Exfoliating ingredients help remove layers of dead skin, further preventing clogged pores and promoting healthy, radiant skin.
Why You'll Love It
Oil-free
Specially formulated for acne-prone skin
Includes ingredients to help control oil
Major Moisture Gentle Cream Cleanser ($19)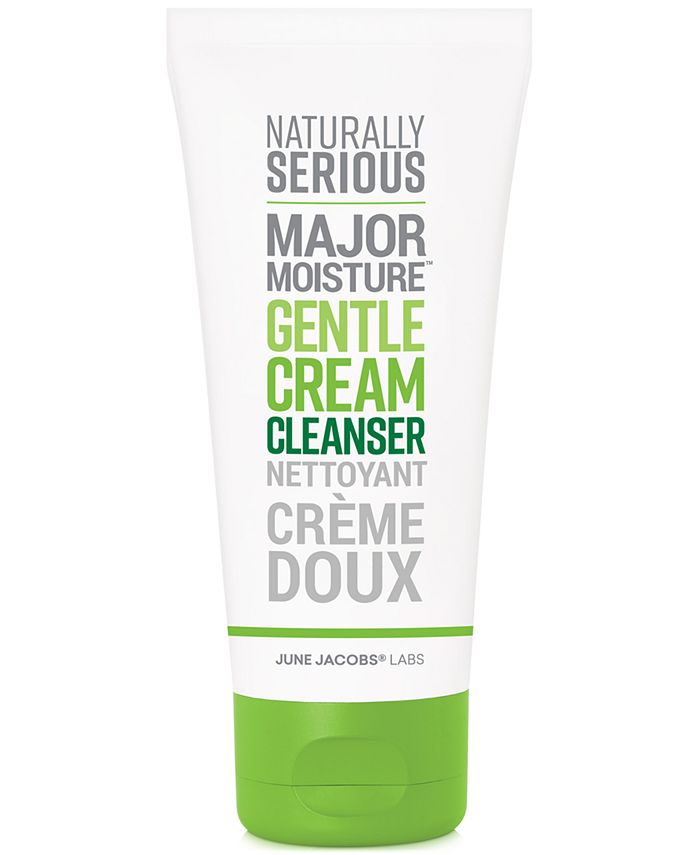 A natural, gentle cleanser designed to both cleanse and wash away dirt, impurities and makeup. First, coconut oil melts away makeup and helps remove dirt. Pomegranate enzymes exfoliate the skin, removing dead skin cells. They're gentle enough to not cause irritation but powerful enough to be effective. After that, squalene and bisabolol hydrate dry skin for a difference you can feel. Finally, a potent blend of beautiful antioxidants protects your skin from harmful environmental stressors.
Why You'll Love It
Great for dry skin
No mineral oil, sulfates, parabens, or silicone
Gentle on the skin
Removes waterproof makeup
Frankincense Myrrh Natural Soap ($12)
The sweet and spicy scent of this all-natural, vegan soap has just the right amount of musk to create a seductive scent that lasts. It's carefully crafted with only natural ingredients to ensure you receive this unisex soap's amazing benefits. The essential oils used have antibacterial properties helping to heal the skin, while other ingredients soothe the skin, making it an excellent choice for anyone with irritated skin.
Why You'll Love It
All-natural
No confusing ingredients on the ingredient list (so it's easy to tell it's gluten-free)
Spicy scent
Vanicream Liquid Cleanser ($8)
VanicreamLiquid Cleanser is specially formulated to be suitable for sensitive skin. It is not formulated with gluten, artificial dyes, parabens, sulfates and it won't clog pores. The brand even says you can use it on your child's skin! This multi-use cleanser isn't just for your face, either. The entire family can use it on their face, hands, or body for a refreshing deep clean.
Why You'll Love It
No harsh cleaning ingredients to help avoid irritation
Affordable
Works well on dry skin
First Aid Beauty Pure Skin Face Cleanser
First Aid Beauty has an awesome range of extremely effective products. This skincare brand lives up to the claims that it makes, from their eye brightening creams to their facial radiance pads and their amazing cleansers. This cleanser is gluten-free, soy-free, silicone-free, nano-free, and safe for sensitive skin. It's specially formulated to nourish and soothe the skin to leave you with a complexion you love!
Why You'll Love It
Washes away dirt and makeup
Reduces redness and inflammation
Non-drying
Milk Cleanse By Moon Juice ($32)
A milky cleanser that helps wash away dirt, impurities, and makeup while hydrating and nourishing your skin, leaving you with a silky smooth complexion you won't be able to stop touching! It's formulated without gluten, GMOs, silicone, sulfates, dyes, and artificial fragrances.
Why You'll Love It
Silver Ear Mushroom helps seriously hydrate your skin
Doesn't strip your skin of its essential oils
Helps protect the skin
Tre'Yours Dead Sea Mask ($35)
This Dead Sea mask only contains one ingredient: Dead Sea mud. It allows you to turn back the hands of time in the comfort of your home without spending a small fortune at the spa. Mud from the Dead Sea helps accelerate the skin regeneration process naturally, helping ot prevent the signs of premature aging.
Why You'll Love It
Non-itchy
Doesn't dry out the skin
It may help tighten the skin
100% Pure Nourishing Body Cream ($26)
The 100% Pure Nourishing Body Cream is a fantastic-smelling cream that moisturizes and softens your skin. It's a nourishing and luxurious body cream with anti-aging antioxidants, vitamins, and fruit oils that help soften the skin. It's suitable for all skin types and is made with organic, vegan, and gluten-free ingredients. The cream is also cruelty-free and contains no artificial colors or fragrances. With the 100% Pure Nourishing Body Cream, you can give your skin the care it deserves while enjoying the delightful scent and knowing it's made with natural and ethical ingredients.
Why You'll Love It
Delicious scent
Nourishing and hydrating
A little goes a long way
Purifying Face Wash By Indie Lee ($38)
The Indie Lee Purifying Face Wash is a face cleanser that helps to purify and soothe your skin. This antioxidant-rich formula effectively removes makeup and impurities, leaving your skin feeling clean and refreshed. It promotes a clearer and brighter complexion, giving your skin a healthy and radiant appearance. Unlike some cleansers that can leave your skin feeling tight and dry, the Indie Lee Purifying Face Wash leaves your skin feeling soft and supple. It is ideal for normal, oily, or combination skin types.
Why You'll Love It
Leaves your skin soft
Cleanses without stripping the skin
Vegan
Final Thoughts
Whether it's a gentle cleanser, a hydrating moisturizer, or a luxurious lip balm, these gluten-free skincare products provide a range of options for individuals who want to maintain healthy and radiant skin. Always read labels, consult a dermatologist, and personalize your skincare routine to meet your unique needs and preferences.
Related Articles