If you're wondering how to stay young looking, you've come to the right place. I get mistaken for being my daughter's sister a lot. I have mom clothes that I have to wear to my son's school so I don't get mistaken for a high schooler. (Teachers will yell at me or tell me to go to class.) In reality, I'm almost 40.
Some people are blessed with good genetics. However, it takes a lot more than just having young-looking parents to continue to look young. Your skincare routine, and when you start it, can have a huge impact on the aging process.
Mental health also plays a role in the aging process. Chronically stressed people often appear to age faster than those who are not. There's a reason for that. According to this study, chronic stress makes your entire body age faster, making you look far older than your age. Positivity can help you stay young looking.
The diet also plays a role in how fast you age. Foods packed with toxins and chemicals are known to be harmful to every part of your body, so it's no wonder why people who eat a more natural diet tend to look younger.
Diet is just one physical thing that contributes to staying young looking. Exercise is another way to keep every part of your body healthier. A quick run in the morning or yoga can work wonders. It helps oxygenate cells in your body to encourage longevity, something a sedentary lifestyle doesn't encourage.
There are several things that you can do to stay young-looking. Maintaining a youthful appearance is about being as healthy as possible, doing a few extra things, and making sure that skincare becomes a habit. Read on to learn how to look youthful.
I participate in affiliate programs, including Amazon Affiliates, and may earn a small commission if items are purchased through the site.
How To Stay Looking Young
There is not one thing alone that will help you look young. Genetics can play a part in how quickly you age, but they are not the only thing that will determine when you develop wrinkles. There are quite a few things that you can do to help yourself stay looking young.
Start Skincare Earl

y

People often wait until they develop fine lines to worry about how to prevent wrinkles. By then, it's almost too late. Instead, you want to start wrinkle prevention sooner than you think you need to. Establish your anti-aging skincare routine in your 20s if possible. If you're already past your 20's, start it ASAP.

Skincare should involve a complete routine for both morning and night. Certain products, like retinol, are best used in the morning, especially if they contain ingredients that will make your skin sensitive to the sun. Others can give you an extra boost of hydration at night, which is essential to staying young-looking.

We all love a 12-step skincare routine, but if that's not for you, it doesn't mean you have to forego skincare altogether. Instead, start with a minimal skincare routine that includes cleansing, specific products to address skincare concerns, and a moisturizer. A minimal skincare routine is better than no skincare routine.
Our Favorite Skincare Products For Beginners
E.l.f. Pure Skin Cleanser
Not ready to jump into a 7-step skincare routine? Then, you don't have to. Instead, you can start with the basics, like the Pure Skin Cleanser from e.l.f. Cosmetics. This cleanser isn't packed with ingredients to address specific skincare concerns, but that's why it's suitable for everyone.
Instead, the sole purpose behind this cleanser is to clean it, and it does a great job. The non-foaming formula is gentle enough to feel like you're rubbing lotion on your face. However, it's also powerful enough to remove the dirt and grime accumulating throughout the day. 
The only thing to remember with this cleanser is that it is a cleanser, not a makeup remover. If you enjoy wearing makeup daily, also pick up a makeup remover.
Estee Lauder Glow Non-Stop Skincare Starter Set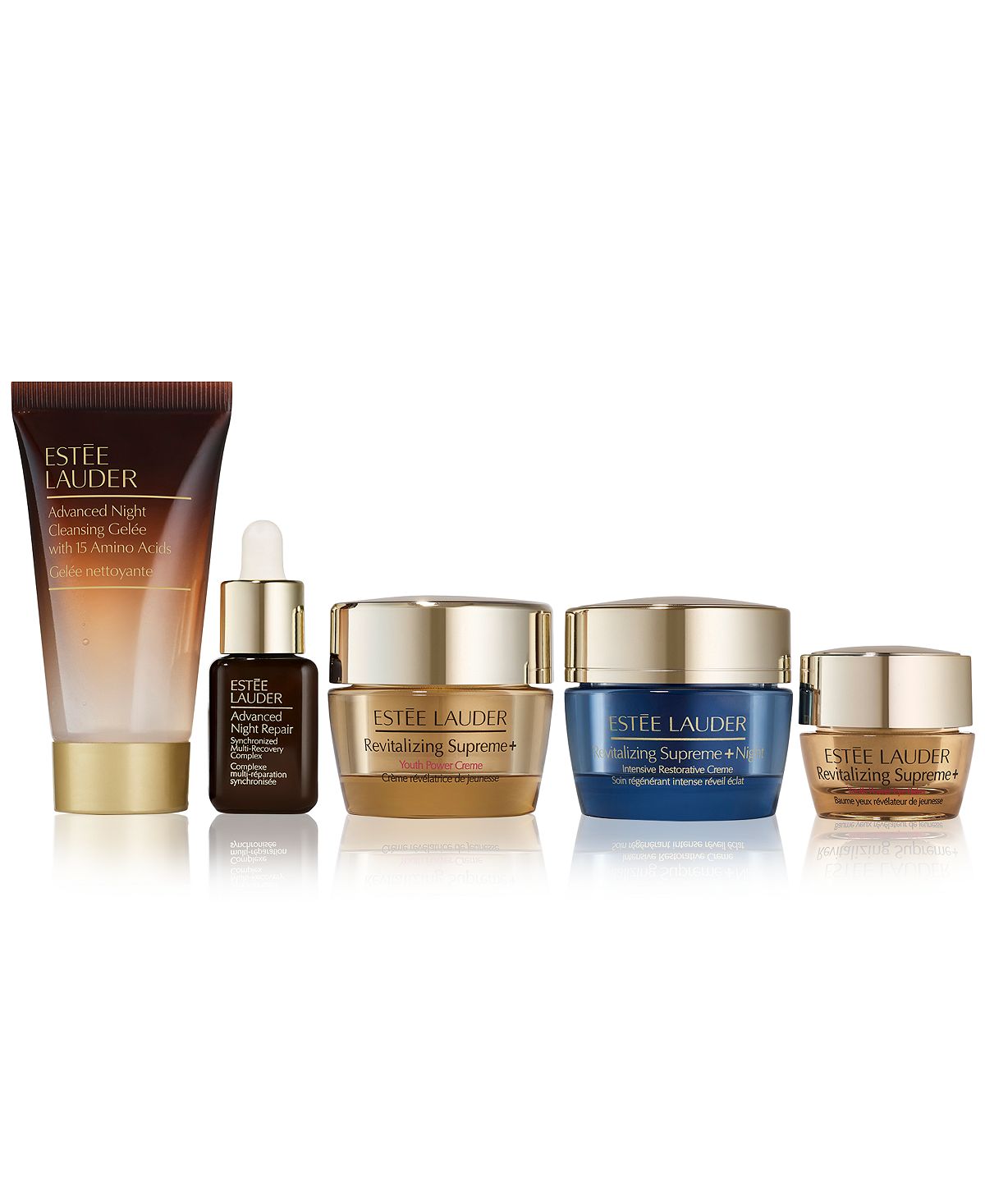 Estee Lauder thought of everything when they created this skincare set for beginners. An advanced night serum is packed with the power of seven serums to reduce fine lines, deliver powerful hydration, strengthen and protect the skin, and increase firmness. A night cleanser leaves your skin silky smooth. Then, the night cream works hard to help your skin repair itself. Finally, the Estee Lauder eye cream helps decrease puffiness and instantly makes you look more radiant.
I Dew Care Skincare Set
The I Dew Care Skincare Set is from a famous Korean brand we've all come to love. This gorgeous set has everything you need to revive dry or dull skin. Vitamin C helps protect your skin against antioxidants while it gives your face a burst of radiance. After the serum and moisturizer soothe your face, use Plush Party to instantly soften your lips for a perfectly kissable pout in photos. 
Do What Makes You Happy
Your job isn't always going to make you happy, but you still have to go to work. However, maybe you should consider looking for a job you are proud of during the afternoon. You can also take time out of the day to do things for yourself, such as a hobby you enjoy. Stress makes you age faster, so you want to make an effort to make yourself happy to stay young looking. Some great ideas include:
Spending time with people that make you smile

Relaxing with a good book

Taking a nightly bubble bath to relax

Find a hobby

Trying new things to find activities that you enjoy

Practicing regular self-care
We can't always avoid stress. It's a part of daily life. However, taking the time to prioritize your happiness can help combat stress's effects on your body, including how fast you age. Making time for yourself is an important part of staying youthful.
Stay Hydrated To Stay Young Looking
When your skin is not hydrated, it starts to lose elasticity. Your eyes appear sunken in. Your fine lines and wrinkles will appear deeper. Dehydrated skin can make your skin develop wrinkles sooner, making it more challenging to get rid of them.
It can be hard to stay hydrated if you're not a fan of plain sink water. That doesn't mean that you're stuck with wrinkles, though. Fruits and vegetables are full of water. You can also try bottles of flavored water or add lemon to your water to make it taste better.
Keep Your Skin Hydrated
Hydrating from the inside by eating fruit and drinking water is always a great idea, but hydrating from the outside also plays a massive role in helping you look younger. Hydrating products like moisturizers help plump the skin to prevent fine lines and wrinkles.
Our Recommended Moisturizers
E.l.f. Superhydrate Gel Moisturizer
E.l.f. Brings you quality products at amazing drugstore prices. This super hydrating moisturizer goes beyond the basics to deliver the intense hydration that your skin needs. The non-greasy formula quickly absorbs into yoru skin for a bouncy complexion that you'll fall head over heels in love with.
Good for your skin ingredients such as plant-based squalene, snow mushroom, and vitamin B3 gently nourish the skin. They hydrate your skin while protecting it from environmental aggressors to give you a glowing complexion and help prevent premature aging.
Oway Awakening Face Moisturizer
This daily moisturizer comes from a company that specializes in giving you luxury products. Oway is a luxurious Italian brand that delivers hand-crafted products comprised of ethically sourced, organic, toxic-free ingredients. They're great for your skin and specially formulated to deliver superior results.
This awakening face moisturizer can be used both morning and night. It helps deliver hydration while making your skin both softer and smoother. Then, it works hard to protect against damage from things like free radicals. It absorbs quickly into the skin and is so lightweight that you won't be able to tell you're wearing it! Did we mention it's vegan, cruelty-free, and available in a travel-size version?
Shiseido Essential Energy Hydrating Day Cream With SPF 20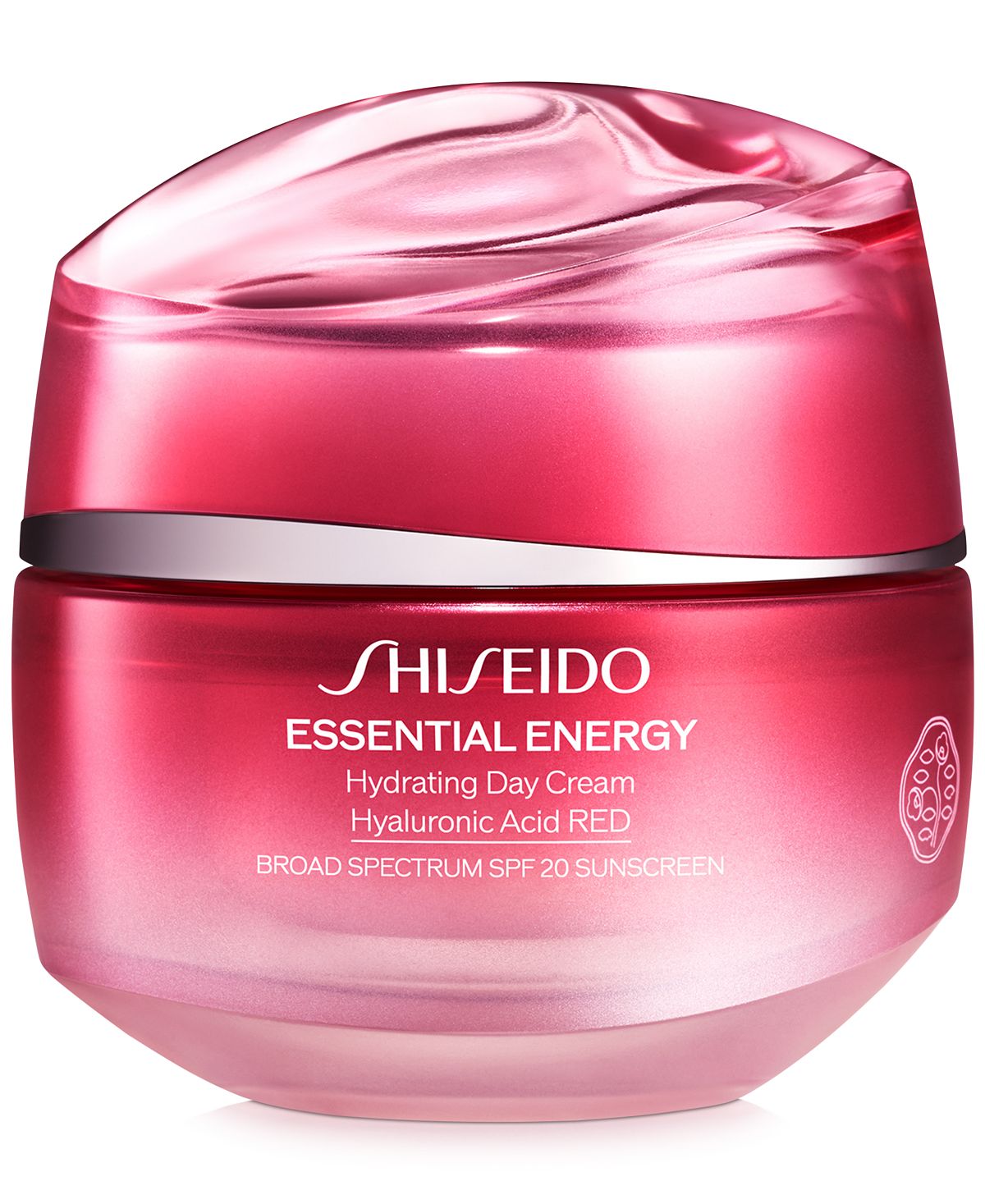 This lightweight moisture is heavy on hydration, but you won't notice you're wearing it. The SPF 20 helps protect your skin from harmful UV rays to help you look younger, while ginseng root extract helps soothe your skin. Ingredients like ginseng and hyaluronic acid help keep your skin hydrated for up to 24 hours. This heavenly day cream is suitable for all skin types, including sensitive skin.
Get Plenty Of Sleep To Look Younger
Getting eight hours of sleep can seem impossible, especially if you're a working single mom like me. I get it. It can be hard to get all the rest you need every night. I'm a single mom with three children. Some days, I spend over six hours driving them to and from places.
However, there has to be a balance. Somewhere along the line, you have to make yourself a priority. That includes getting enough rest. You'll both look younger and feel younger. Leave the dishes for the next day if you have to. You're so much more critical than the housework.
Getting plenty of sleep helps you in quite a few ways. Sleep is a critical component in keeping wrinkles at bay. As you sleep, your body produces collagen. Collagen is found in many skincare products, but your body also produces it naturally while you're catching some rest.
Collagen helps your skin stay youthful by promoting elasticity. When your skin is more elastic, it helps prevent sagging, wrinkles, and fine lines.
That's not the only way that getting ample sleep helps you look younger. When you're sleeping, your body heals itself. It slowly repairs damaged cells, including skin cells damaged from overexposure to UV rays. So, if you want to look younger, get plenty of beauty sleep.
Collagen Skincare Products
It doesn't mean you're cursed to age faster if you can't get enough sleep. You can still do a few things to combat wrinkles and fine lines. One such thing is picking up skincare products that are packed with collagen. These will help plump your skin while adjusting your schedule to ensure you get beauty rest.
Does Eating Healthy Make You Look Younger
It helps! Fruits and vegetables are packed with nutrients that your skin desperately needs. They can provide antioxidants that help your skin fight off free radicals and the damage that comes with them.
Your skin can get plenty of hydration from fruits full of water, such as watermelon. Eating a healthy diet with plenty of foods that are processed in the least amount possible can help slow down the aging process. (I can't have gluten, so I don't eat much-processed food.)
According to this study, eating healthy does more than just make your skin appear younger, it can actually make your body age more gracefully. The study indicates that some people look younger because the cells in their bodies are younger. We have a biological age and a cell age. You will look younger if your cell age is significantly younger than your biological age. A healthy diet can help your cells age slower, making you look more youthful.
Always Wear Sunscreen If You Want To Stay Young Looking
The sun makes you age more than you probably realize. You need to wear sunscreen every day. This includes during colder months and when it's cloudy outside. The harmful rays of the sun can still hurt your skin.
When you can, opt for products that have an SPF. You can find moisturizers, foundation, and even the occasional primer with SPF. Multi-tasking products can help speed up your skincare routine, too.
Smiling Gives You Wrinkles
Smiling gives you wrinkles. Moving your face in the same manner frequently will give you fine lines. For example, I'm getting fine lines on my forehead from raising my eyebrows in selfies. The same happens with frowning, smiling, and even laughing. If you tend to have a natural RBF, you might be one step closer to looking younger already.
So, How Do You Stay Looking Young?
To stay young-looking, you must care for yourself and your skin. Make sure that you are mentally, physically, and spiritually healthy. Stress and not taking care of your body can make you age faster. Check out this article for some excellent skincare tips for beginners!
Related Articles
What Happens To The Skin As You Age
Best Makeup Remover For Mature Skin