There are so many different products on the market that it can be tedious to figure them all out. However, illuminator makeup is worth the extra effort. If you're wondering what illuminator makeup is, this article is for you. I'll explain everything you need to know, including the difference between an illuminator and a highlighter.
What Is Illuminator Makeup?
Illuminator makeup is a type of product that gives your entire face a radiant glow. For example, Mac Strobe Cream is a very popular illuminator. Illuminators are available as a cream, powder, or stick to find a product that suits you.
I participate in affiliate programs, including Amazon Affiliates, and may earn a small commission if products are purchased through links on the site.
What's The Difference Between Highlighter And A Makeup Illuminator?
When people think of a makeup product that gives your skin a glow, they instantly think of a highlighter. Highlighters have cornered the market for products that give you a pop of radiance, but there are differences between highlighters and face illuminators.
Highlighters are meant to be used on certain parts of the face. They work by bringing more attention to your bone structure. Highlighters are known for having more pigment for a bold look that society has come to love.
Illuminators are designed differently. You can apply them before or after foundation, depending on the effect that you would like to achieve. Mixing illuminators like Mac Strobe Cream with foundation is another popular idea. These products can be used on specific points like highlighters, but they can also be used all over your face for a subtle glow you'll love.
Illuminators are available in different forms. You can find them in cream, powder, or a stick like you can highlighter.
Don't use a highlighter as an illuminator. You don't want that pop of radiant color all over your face. However, you can use an illuminator as a highlighter. Use your illuminator on critical face spots as you would a highlighter for a subtle look.
Do You Use Face Illuminators Before Or After Foundation?
You can use them before or after the foundation. When you apply, your illuminator depends on the look you want to achieve.
Apply an illuminator before foundation if you'd like a more subtle glow. For a glow you'll notice, put on your strobe cream after the foundation.
Another option is to mix the foundation with the illuminator. This is easier if you have a liquid illuminator and liquid foundation. Put them on your hand, mix them, and apply.
So, What Is An Illuminator Makeup?
Illuminator facial makeup gives you an all-over glow. Use it before foundation for a subtle effect. Apply illuminators like strobe cream after foundation to give your face more radiance. To learn more about strobe cream, check out this article!
Check out the Deals of the Week section for the latest coupon codes, promos, and more!
Our Picks
Laura Mercier Tinted Moisturizer Light Revealer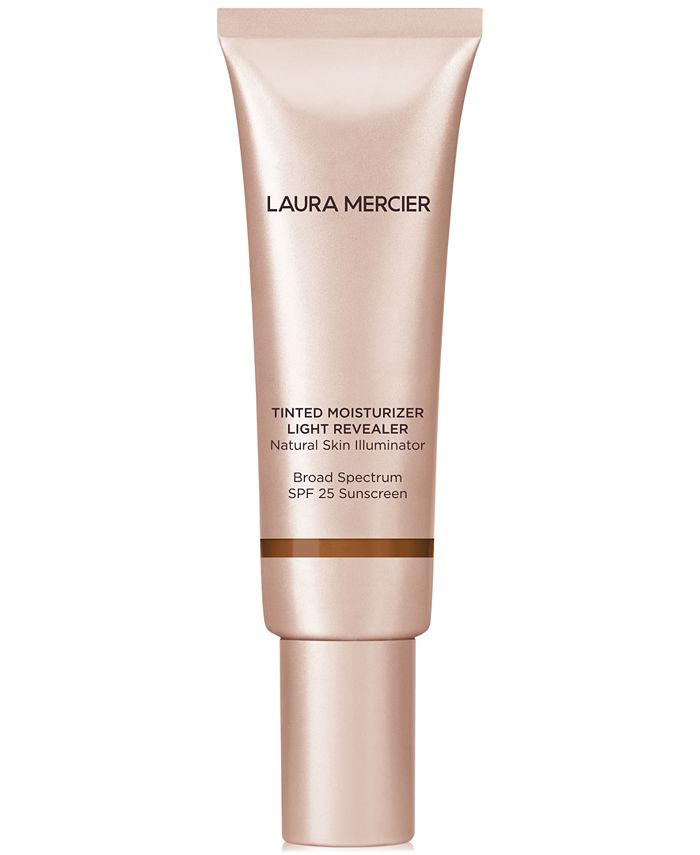 This illuminator makeup is your secret to looking flawless on those "no makeup" makeup days. A quick dab will ensure you have radiant skin all day long. Laura Mercier illuminator makeup gives you the sheer look you want without the horrible flashback in pictures, making it your new best friend for selfies. It instantly hydrates skin, and keeps hydrating your face for hours after application. There's one amazing benefit after another with this tinted moisturizer.
Why You'll Love It
SPF 25
Helps protect against damage from free radicals
No fragrance, sulfates, and non-comedogenic
Wander Beauty On-The-Go Blush And Illuminator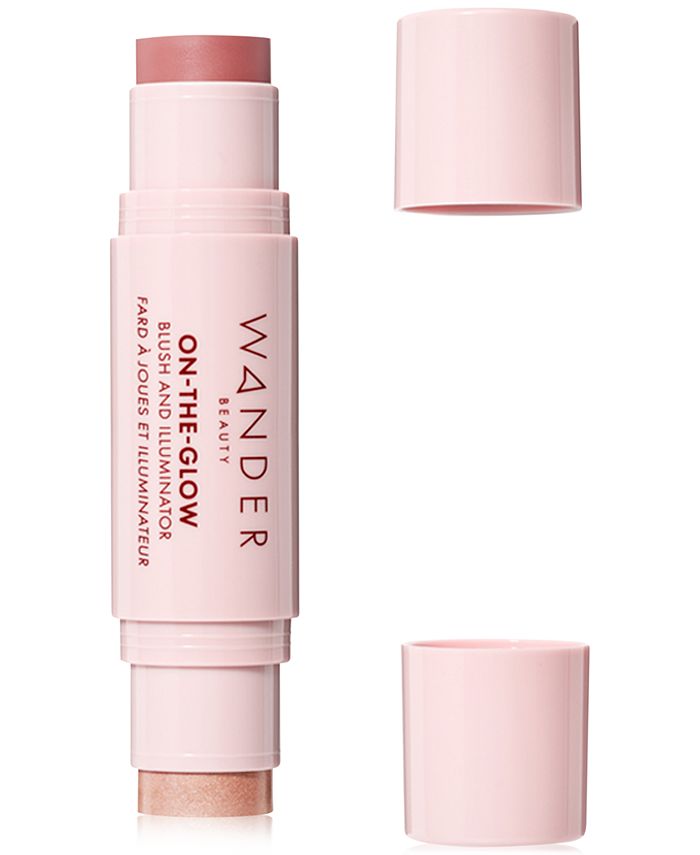 Wander Beauty Blush and Illuminator is designed for girls on the go. Easily throw it in your purse or carry-on to ensure you look flawlessly radiant no matter where you're headed. It's available in multiple shades to ensure you can find something to coordinate with your skin tone.
Why You'll Love It
Multi-tasking makeup stick can be used on the eyes, face, lips, and body
Seamlessly blends
Gluten-free and cruelty-free
Related Articles
Highlighter Hacks (13 Tips For An Instant Glow Up)
Wander Beauty Glow Ahead Illuminating Face Oil Review