Toners can do a lot for your skin, like clear up blemishes, shrink pores and make your skin glow. So if you're not using toner already, chances are you should be. How often should you be using toner, though? Should you use toner twice a day? Read on to find out everything you need to know!
I do participate in affiliate programs, including Amazon affiliates, and may earn a small commission if items are purchased through links on the site.
What Is Toner For Your Face?
Toner is a critical step in your skincare routine that happens after washing your face but before applying other skincare products, like serums and moisturizers.
Originally, toner was meant to balance the pH level in the skin because most cleansing agents were so alkaline that the skin needed another product to re-balance itself. However, cleansers today are designed to be gentle without disrupting the natural pH balance of the skin. As a result, toners have also evolved.
Today's toners are usually water-based and designed to provide several benefits to help the skin.
Benefits Of Using A Toner
There are more benefits that go hand in hand with using a toner than just making sure that your skin has the proper pH balance. Today's toners are designed to provide numerous benefits. These are some of the main benefits that you'll enjoy when adding toner to your skincare routine.
Toners Calm Your Skin
If you have red, angry skin, you already know all too well that a skincare routine can be unpleasant. However, most toners are designed to help soothe skin and calm irritation. They battle inflammation to help you achieve an even complexion and enjoy skin that is calm instead of itchy. A hydrating toner is designed to hydrate the skin, making them ideal for those with dry skin.
Visibly Reduces The Appearance Of Pores
Toners work to cleanse the pores and help visibly reduce their appearance so that you can have a smooth, even complexion. They help set the stage for the rest of your skincare and makeup routine.
Tightens The Skin
Using a toner visibly tightens the skin within minutes of using it, reducing the appearance of fine lines, wrinkles, and premature aging. It can even help prevent future wrinkles from occurring due to its ability to naturally tighten the skin.
Different Toners Offer Different Benefits
Toners are as different as every other skincare product, and most toners contain different ingredients. Because of that, one toner might have a more powerful impact on premature aging while another one may work better to calm redness and inflammation. It's always important to check the ingredient list and carefully read labels to make sure that your toner addresses your skincare concerns.
Who Needs To Use Toner
Everyone should be using a toner in their skincare routine. Toners do little harm to the skin and can help cleanse your pores for a deep clean feeling that makes your skin softer and smoother. These products can help prevent signs of premature aging, reduce redness or simply offer a refreshing feeling. Find a toner that addresses your skincare needs, and implement it into your skincare routine asap if you're not already using a toner.
Toners are suitable for all skin types, but it's always important to keep your skin type in mind when picking out any skincare product. Pay attention to the active ingredients, especially if you have sensitive skin. If you have oily skin, check out toners that feature salicylic acid as a star ingredient.
How Do You Apply Toner?
To apply toner, you follow the directions on the package. Toners that are facial mists can be applied by spritzing the mist over the face. Other toners, like those that come in a mask or cleanser, will be applied just like other masks or cleansers are. (These are great to remove dead skin cells while giving your skin the extra boost it needs for glowing, healthy skin.) Liquid toners can be applied to the skin with a cotton pad.
When Do You Apply Toner In Your Skincare Routine
Toner is applied after cleansing in your skincare routine. It should be applied before any other products. This rule applies no matter what type of facial toner you're using. If your toner is a mask that is designed to remove dead skin cells, use the cleanser, then toner, and then complete the rest of your skincare routine.
How Often Should You Use Toner?
You should be using toner twice a day. Use it after cleansing during both your morning and nighttime skincare routines. If you have skin concerns after using a toner, don't use it twice a day. Instead, use it once a day to give your skin time to get used to it. Natural types of toners that only contain a natural ingredient, like rose water, can be used multiple times a day.
What To Look For In A Toner
When browsing through the vast array of toners on the market, you will come across one benefit after another. The thing is, no two toners are alike. Because of that, you need to consider what you want in a toner first.
Think about skincare concerns that you want to address. Do you want a toner that you need to apply with a cotton ball or cotton pad, or would you rather have a mask? Keep your skin tone in mind. Determine what ingredients you need to have healthy skin. For example, do you want hydroxy acids because you have oily or acne-prone skin, or would you prefer natural, organic ingredients for delicate, mature skin?
If you're struggling, look at your other skin care products. Think about your favorite products in your skincare routine. Do they make you feel like you have clean skin? Are they designed for textured skin? This can help you figure out what to look for in a toner.
When you're not sure what to buy, avoid harsher toners. Natural toners typically don't contain irritating ingredients. Stay away from alcohol-based toners, too. Instead, stick with natural toners until you learn more about your skin.
Then, find a toner that can do that. Always know what you want before you start shopping.
Recommended Toner
Murad Environmental Shield C-Toner ($39)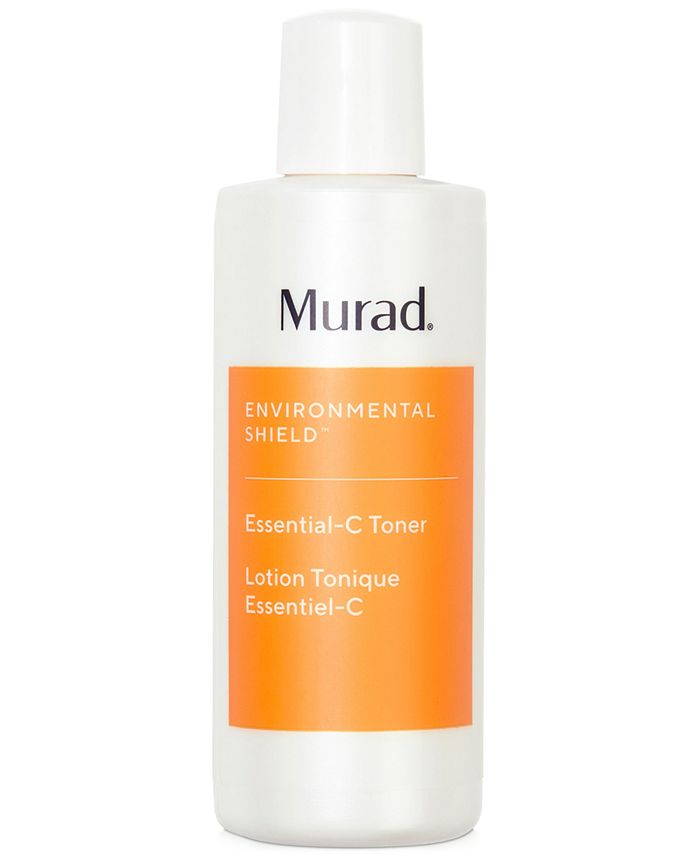 This impressive toner is from the Environmental Shield line of products. It's packed with antioxidants to deliver a powerful punch of good-for-your-skin ingredients.
Highlights
It can be used twice daily
Smells great
New design that doesn't have a spray-style top
Why You'll Love It
Brightening effect
Delivers powerful hydration
Promotes elasticity
Reviewers say it lightens dark spots on the skin
Conclusion
Toner is a skincare staple that every woman should own. Follow these tips and tricks to find the perfect toner for your skin care needs, and start using it twice a day. Don't forget to check out the rest of the blogs for beauty tips and tricks! 
Related Articles
Ancient Egyptian Beauty (Egyptian Makeup History And More…)
Harmony Rose Petal Facial Mask by Feel Beauty Review