Are you new to blushes? Or maybe you just don't know how to use them? Well, not to worry! This blush for beginners guide is perfect! I'll teach you all about the different types of blushes, how to apply them, and which shades are best for your skin tone. So keep reading, and soon you'll be a pro at applying blush like a boss!
I do participate in affiliate programs, including Amazon affiliates, and may earn a small commission if items are purchased through links on the site.
Types Of Blush For Beginners
Blush is one of those beauty products that comes in many different forms. You have your powder blushes, cream blushes, gel blushes, and even liquid blushes. And within those categories, there are subcategories (like baked powder blushes or mousse cream blushes).
It can be a lot to keep track of! But the good news is that there's a blush for everyone. So if you're not sure where to start, here's a quick overview of the most popular types of blush products.
Powder Blush
Powder blushes are the most classic type of blush, and they come in both compact and loose forms. They're easy to apply and usually very buildable, so you can control how intense the color is.
Powder blush is great if you want a matte finish or appreciate a softer baby pink color because you have fair skin. Powder products are great for people with oily skin because the powder absorbs some excess sebum throughout the day. These usually blend well and don't require the precise application techniques that other products, like gel blush, do. They can be applied with a blush brush.
Recommended Powder Blushes
Cover FX Monochromatic Blush Duo ($38)
Enjoy a soft matte look, shimmery cheekbones, or a custom color with this powder blush duo. The pressed powders are seriously pigmented and buildable, guaranteeing that you'll have the look that you want. Pair it with Cover FX Monochromatic lip color for the perfect monochromatic makeup look!
Highlights
Available in six shades, making it great for every skin tone, including those with a fair complexion
Smooth powder glides across the skin like silk
Blends easily
Why You'll Love It
Suitable for all skin types
Vegan and cruelty-free
Doesn't contain, parabens, gluten, talc, fragrance, mineral oil, or sulfates
Can apply it with your fingers
Loose Powder Blush By Bare Minerals ($23)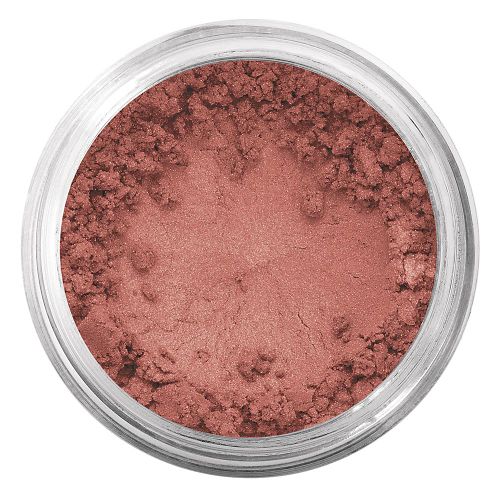 This gluten-free blush is made with 100% loose minerals, making it one of the most lightweight loose pwoder blushes. Application is a breeze. On top of that, a tiny bit is all it takes to deliver glowing color to your cheeks!
Highlights
Soft flush of color
Luminous finish
Buildable
Works with various skin tones
Why You'll Love It
Cruelty-free
Zero gluten or tree nuts used
Fragrance-free
Suitable for all skin types
Cream Blush
Cream blushes tend to be sheerer than powder blushes, but they can be a great option for dry skin since they provide a little bit of hydration. These are usually applied with a smaller brush instead of a fluffy brush because they need a more precise application to achieve the rosy glow you want.
The sheerness of cream blush makes it a great choice if you prefer natural makeup. These are also great for adding a pop of color to light skin tones. The sheer color gives your cheeks a rosy hue without being over the top. For a soft finish that looks great with lighter skin tones, try pale pink instead of bold colors.
Be wary of using translucent powders with cream blush. Sometimes, the two products can create a mess with used together. Make sure to test the products at home for a day before leaving the house. If they don't work well, and you can't live without your setting powder, try using a powder product to add a touch of blush.
Recommended Cream Blushes
Putty Blush By e.l.f. Cosmetics ($7)
The putty collection keeps producing one viral product after another, from e.l.f. Putty Primer to this Putty Blush, and for good reason. It delivers the perfect dose of color and is buildable. Add a little dab ot your cheeks for a naturally radiant look or build it up for the ultimate color payoff!
Highlights
8 beautiful shades are available
Virtual try-on available on the website
Putty-to-powder formula
Hydrating ingredients, like Argon Oil
Why You'll Love It
Absorbs into the skin
Cruelty-free and vegan
You can easily apply it with your fingers
Not super glittery
Long-lasting color
Phyto Pigments Last Looks Cream Blush By Juice Beauty ($25)
Juice Beauty is one of the hottest organic beauty brands on the market, and there's a reason for that. Their products are consistently high-quality, and this blush is no exception. There are quite a few reasons this beautiful blush it a great blush for beginners.
Highlights
Creamy blush that blends easily
Simple application with your fingers
Natural look that isn't glittery
Why You'll Love It
Made with certified organic ingredients
Four shades available
Moisturizing
Vegan and cruelty-free
Has anti-aging ingredients
Gel Blush For Beginners
Gel blushes are similar to cream blushes in terms of consistency, but they often come in a tube with a brush applicator which makes them super easy to use. These blushes are known for having a huge color payoff, making them ideal for people with darker or olive skin tones. You can find every shade of blush imaginable in a gel blush formula.
If you have fair skin, ensure you only use a little bit. Applying too much liquid blush to fair skin can have a clown makeup effect.
Recommended Gel Blush
Modcon Liquid Gel Blush By KVD Beauty ($28)
This beautiful gel blush comes in four gorgeous shades. It absorbs quickly into your skin to deliver the perfect wash of color for a radiant glow that's the perfect balance between natural and intense color.
Highlights
Squeeze tube ensures you don't accidentally apply too much product, making it perfect for beginners
Long-lasting
Delivers instant color
Why You'll Love It
Vegan
Doesn't streak
Melts into the skin quickly
The shimmer-free radiance isn't packed with glitter
Gel Color Lip And Cheek Balm By Nudestix ($31)
It delivers the consistency of gel blush that you want, but it's in pencil form making it a great blush for beginners. Over five shades guarantee that you'll be able to find something to suit your skin tone, but that's not all you're going to love about this blush stick!
Highlights
Virtual try-on available on the Nudestix website
Gluten-free
Zero fragrances or preservatives
Why You'll Love It
Multi-tasking makeup product that can be used on your lips and cheeks
Moisturizing ingredients deliver a dose of hydration
Built-in sharpener
The perfect amount of pigment
Liquid Blush
Liquid blushes are perfect for those who want a natural flush of color. They can be applied with your fingers or with a brush. Liquid blush is known for being absorbed into the skin to give you a dewy finish that you will love. These are great if you have a dry skin type.
Recommended Liquid Blush
Lovetint Cheek & Lip Stain By Benefit Cosmetics ($21)
Applying this cheek and lip stain is so easy that it's the perfect blush for beginners! A few dots along your lips and one on your cheeks is all you need to finish your flawless makeup look.
Highlights
Plenty of color payoff
Smudge-proof
Long-lasting
Why You'll Love It
The precise applicator is easy to use and doesn't pick up too much product
Doesn't dry out your lips or your cheeks
Multiple shades available
All you need is a little dab, so a little goes a long way with this one
Stunning color
Grande Cosmetics GrandePOP Plumping Liquid Blush ($25)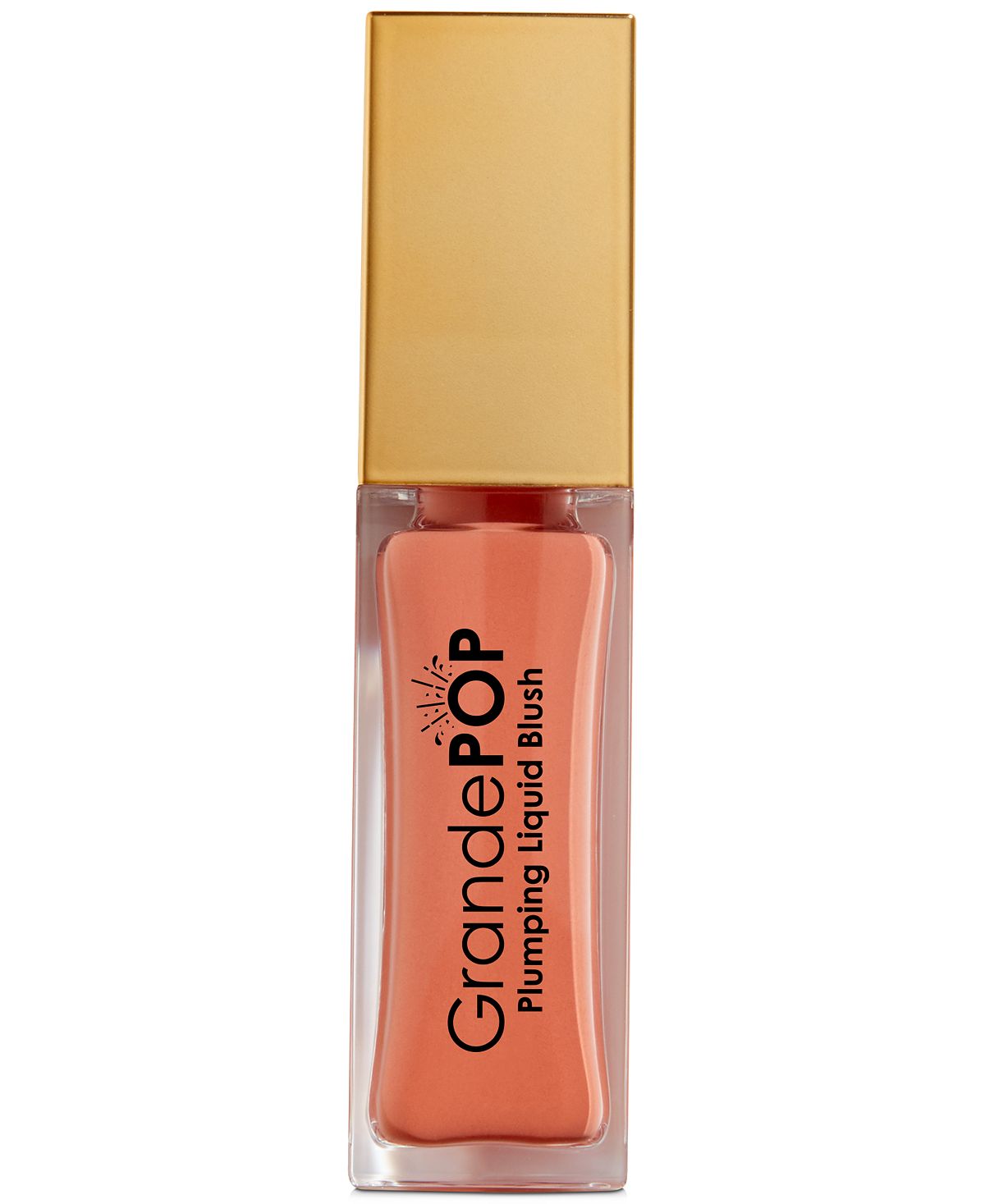 Want to visibly lift your cheekbones for a filling effect? This liquid blush has got you covered! A unique formula helps make your cheekbones appear visibly larger, tightens your skin, and delivers a flush of radiance for a gorgeous look.
Highlights
Lightweight
Available in a dark and lighter shade
Firms wrinkles and fine lines
Why You'll Love It
Cruelty-free
Lifts the cheeks while making it look natural
Wear it by itself or with other makeup
Precise applicator
How To Apply Blush For Beginners
Applying blush for beginners may seem daunting, but with a little practice, you'll be a pro in no time! The key is to start with a small amount of product and build from there. Here's how to do it:
1. Using a fluffy brush, sweep the blush onto the apples of your cheeks.
2. Blend the color up towards your temples.
3. Make sure to blend well, so there are no harsh lines.
4. If you want more color, simply add more blush until you're happy with the result. And that's all there is to it! With a little practice, you'll be applying blush like a pro in no time.
When To Apply Blush In Your Makeup Routine
Blush goes on after your foundation and concealer. You can apply it before the bronzer and highlighter or after. Blush goes in a different location than both highlighter and bronzer for most people, so it shouldn't matter what order you apply the rest of your makeup in.
Where To Apply Blush For Beginners
Applying blush may seem like a simple task, but there is a bit of technique involved in getting it right.
The key is to apply the blush to the apples of your cheeks, blending it upwards towards your temple. Start with a small product and build up gradually until you achieve the desired effect.
When applying blush, be sure to use a light hand – otherwise, you may look like a clown!
Once you have applied the blush, step back from the mirror and look at your overall appearance. If your face looks overly flushed, you have applied too much product. on the other hand, if your cheeks look pale and undefined, you need to apply more blush.
With a little practice, you will soon be an expert at applying this versatile cosmetic product.
How To Choose Which Color Blush For Beginners
Blush is the perfect way to add a little color and warmth to your face, but with so many options available, it can be tough to decide which shade is right for you. Here are a few tips to help you choose the perfect blush for your skin tone.
If you have fair skin, look for a light pink or peach shade. Products with a luminous finish will add the perfect wash of color to pale skin.
For medium skin tones, go for a deeper pink or coral. Olive-toned skin usually has warmer tones than lighter skin tones, and it's important that the color of blush you choose has those same warmer tones.
And if you have dark skin, try a rich plum or berry color.
When applying blush, start with a small amount and build up gradually until you achieve the desired level of color.
FAQ
Can blush cause acne
Blush is often associated with healthy skin and a youthful appearance. However, some people believe that blush can cause acne.
While no scientific evidence supports this claim, it is important to be aware of the potential risks. Blush usually contains Talc, which can clog pores and trap bacteria. In addition, many blushes contain synthetic dyes and fragrances, which can irritate the skin.
If you are prone to acne, you may want to avoid using blush or take extra care to choose a non-comedogenic and hypoallergenic product. By doing so, you can help to ensure that your makeup does not contribute to breakouts.
Does blush make you look younger
Blush is often considered a beauty essential for achieving a youthful look. After all, a rosy hue can simulate the flush of youth, and a healthy glow is always in style. But does blush make you look younger? The answer may surprise you.
While blush can undoubtedly help to create the illusion of youthfulness, its true power lies in its ability to boost confidence. When you feel good about yourself, it shows in your appearance.
So even though blush may not make you look younger, it can give you the boost you need to rock your age with pride. And that, ultimately, is what looking young is all about.
Can I wear blush and bronzer
Of course, you can! Combining blush and bronzer is a great way to create a natural, sun-kissed look.
Just be sure to choose the right shades for your skin tone. If you have fair skin, wear a pinkish blush and light bronzer. For medium skin, try a peachy blush and golden bronzer. And if you have dark skin, opt for a rich plum blush and a dark chocolate bronzer.
When applied correctly, blush and bronzer can give your face a beautiful glow. So experiment with different combinations until you find the perfect match for you.
In Conclusion
So, what are you waiting for? Go get your blush on! And when you're ready to take your look to the next level, check out our other blogs for tips on everything from contouring and highlighting to creating a smoky eye. We promise you won't be disappointed. Thanks for reading!
Related Articles
Can You Use Blush And Bronzer Together
Can You Use Blush As Eyeshadow
Keys Soulcare Sheer Flush Cheek Tint Review