When you apply blush, it's essential to apply it correctly, pick the right products, and know where to apply it. These blush application tips will make it look like your makeup was professionally done. We'll go over everything from when to apply blush in your makeup routine to the best blush products and more to ensure that you know what you're doing the next time you're sitting at your vanity.
I participate in affiliate programs, including Amazon Affiliates, and may earn a small commission if products are purchased through links on the site.
Blush After Bronzer
In most cases, you want to apply your bronzer first. The only exception to this rule is when using a cream blush with a powder bronzer. If that's the case, apply your blush first for a flawless look. This is one of the essential blush application tips to remember.
Always Prep Your Skin
Preparing your skin before applying makeup is the secret to getting smooth makeup that looks amazing. Pick up a primer that coordinates with the rest of your makeup, such as a silicone or water-based primer. If you need your makeup to last for hours, pick up a gripping primer for long-lasting looks.
Primers create a smooth canvas for your makeup. Imagine that your face is a canvas to paint on. If the canvas is bumpy, the painting won't have a smooth finish. You'll need to put in a little work to make a smooth canvas to get the perfect painting. In the makeup world, that means applying primer for that flawless look.
How To Pick Blush For Your Skin Tone
Choosing the right blush for your skin will ensure that you look more natural and beautiful instead of like a kid playing with makeup. Having the perfect blush shade is a game-changer, but finding it can be challenging. There are certain things to remember depending on your skin tone.
Fair Skin
If you have fair skin, it's easy to go overboard with blush accidentally. A tiny dab of color can look horrible. Remember to start small and slowly build up the color until you have the look you want. Start with neutral and light pink shades.
Medium Skin Tones
Medium skin tones are generally more tanned and look amazing with rosier pinks and peaches. Your skin isn't a shade that will look as good with bright colors like coral, but you don't want to use neutral colors that won't appear.
Olive Skin Tones
If you have olive-toned skin, you more than likely have undertones that are a bit yellowish or green. Blushes with a golden tone or a cross between orange and peach are ideal. Peach is often too light, while orange is too dark, making orangey-peach your perfect blush shade.
Dark Skin Tones
If you have a darker skin tone, you probably have warm undertones and need a warmer blush shade. More pigmented shades tend to show up better, making coral, deep berry colors, purples, reds, and brick reds perfect for you!
Make Sure The Formula Is For Your Skin Type
Next, it's essential to know what type of formula to use. An easy way to determine what blush to pick up is to look at the rest of your makeup products. Is everything you own in liquid form? Or do you prefer powders? Pick a blusher that coordinates well with your other makeup products to make shopping easier.
Pick Up A Good Fluffy Brush
A fluffy brush with a rounded tip is ideal for applying blush. These don't pick up too much powder and aren't dense. Using a too-dense brush will put too much powder in certain places and not look natural.
Our Picks
Laura Geller Angled Blush Brush ($12.50)
Wet N Wild Makeup Brush ($3.49)
EcoTools Precision Blush Brush ($7.99)
Use Your Face Shape As A Guide
The outdated method of smiling and putting a dab of blush on the most significant part of your cheeks is over. Now, we determine where to apply blush based on your face shape. This video offers an incredible visual to help you discover the perfect blush placement.
How To Determine Your Face Shape
An easy way to determine your face shape is by using a soap bar and bathroom mirror. Stand in front of the mirror, and trace the outline of your face with the bar of soap. Then, stand back and look at the shape. This easy trick will tell you if your face is oval, heart-shaped, square, diamond, oblong, or pear-shaped.
Know Where To Apply Blush
Taking the time to learn your face shape and determine the proper blush placement can seem tedious, but it's well worth the result. Your face will look balanced, and your makeup will be flawless.
Keep A Straight Face During The Application
Traditional methods encouraged people to smile when applying blush because it was easier to determine where the apples of your cheeks are. However, that doesn't work for everyone and can lead to a blush application that is too low sometimes. Instead, keep a straight face when applying your blush to ensure that your application is accurate.
Make Sure You Have Good Lighting When Applying Blush
Ensuring that you have good lighting when applying blush is critical to not overdoing it. If you have poor lighting, you'll apply too much blush, thinking it's the perfect color, only to step outside and realize that it's far too dark.
Blend
After applying blush, you need to blend it well. Then, blend it some more. You want to ensure that there are no harsh lines on your face. Instead, it should have a natural pop of color. If you don't blend it well, you can look like you're wearing clown makeup.
Blot Away Excess
If you can't seem to blend the blush properly, there's a good chance that you're wearing too much. Use blotting or a bit of toilet paper to blot away excess product, and then try blending it again.
Sometimes, You Need To Skip The Shimmers
Shimmer blush formulas are lovely. They give you the perfect amount of color with a luminous glow. However, there are certain times when you'll need a matte formula instead.
Shimmer blush products can highlight that aspect of your face if you have dry or textured skin. You'll notice that your skin looks more textured than it did before. Opt for matte products if you're prone to dry skin in the winter.
Layer Blush Formulas
Layering blush formulas can give you a custom look that you'll love! Try putting a matte blush on and layering a shimmer blush on top of that for a gorgeous glow. You can also layer blush over top of a cheek tint to enjoy the skincare benefits of cheek tints and a pop of pigment.
Don't Forget Setting Spray Or Powder
Recommended Setting Sprays And Powders
The POREfessional Super Setter Setting Spray ($33)
The POREfessional Super Setter setting spray instantly helps minimize the appearance of pores while giving you long-lasting makeup you'll be in love with.
Why You'll Love It
Dries quickly
It helps makeup melt together for a natural look
Lightweight
NYX Matte Finish Setting Spray ($9.50)
It's affordable, effective, and can help your makeup last up to 16 hours! The NYX setting spray is available in both matte and dewy finishes. You can find it in a travel, average, or jumbo size!
Why You'll Love It
Lightweight
Absorbs quickly
Delivers a matte finish
Vegan
MILK Makeup Hydro Grip ($21)
Milk Makeup Hydro Grip is a dewy setting spray that locks in makeup, delivers a gorgeous finish, and helps your makeup looks last all day. It grips makeup to keep it in place for up to 12 hours.
Why You'll Love It
Alcohol-free
Hydrating
Aloe soothes skin
Infused with cannabis seed extract from hemp
Try A Cheek Tint For A Natural Flush
Cheek tints are similar to cream blushes but are absorbed well into the skin for a natural flush. These mini marvels are great for anyone that wants a natural look. You can easily apply them with your fingers, blend them a tiny bit, and enjoy naturally flushed cheeks all day.
Dim Down Color By Applying Blush Before Foundation
It's easy to wind up with the wrong shade of blush, but that doesn't mean you have to toss it in the trash. Instead, put on your blush as one of the first steps in your makeup routine. As you layer foundation and other products on top, it will dim the pigment to give you the color you want.
Use Blush For Sunkissed Cheeks
Liquid blush is perfect for sunkissed cheeks that look like you've spent plenty of time in the sun. Grab your favorite liquid blush and sweep it over your cheekbones and the bridge of your nose. Then, carefully blend it into the skin. Add a few fake freckles along your cheeks for the ultimate summer look.
How To Make Fake Freckles
There are several different techniques to create fake freckles. An easy way to make them is to use a fine eyeliner pen with a felt tip and gently dab on little dots across your cheeks and the bridge of your nose. Any makeup pen will work, including both eyeliner and brow pens. This video highlights other methods you can use to create freckles at home.
Make It A Monochromatic Makeup Look
Recommended Monochromatic Makeup Products
Cover FX Monochromatic Lip & Blush Duo ($50)
Every set includes a monochromatic lip gloss and blush duo. The blush duos include a matte and a shimmer. Wear them alone or layer them on top of each other to create a custom shade that makes your cheeks pop!
Why You'll Love It
Available in six shades
Vegan and cruelty-free
Blush is buildable and glides on smooth
Lip gloss feels lightweight and comfortable
Monochromatic Multi-Stick By e.l.f. Cosmetics ($5)
This monochromatic makeup stick is all you will need to create a dreamy makeup look. It's suitable for use on the eyes, cheeks, and lips. It delivers the perfect flush of color, but it's buildable in case you want serious pigment.
Why You'll Love It
Available in seven gorgeous shades
The trendy stick makes it travel-friendly
Lightweight
Even application
Use A Light Hand
Using a light hand is critical when applying blush products. Blush is seriously pigmented, so it's too easy to look like a clown. Instead of applying all your blush at once, use a light hand and apply a small amount. If you want more pigment, you can always add a few more layers of blush.
Recommended Blush Products
Loose Powder Blush By Bare Minerals ($25)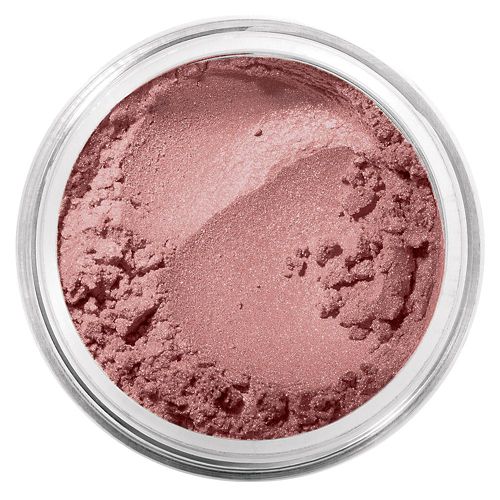 This loose powder blush is an excellent mineral makeup product if you love loose powders. It's easy to apply, gentle on your skin, and delivers the perfect amount of pigment.
Why You'll Love It
A little goes a long way
Spreads evenly on the skin
Two gorgeous shades are available
Cruelty-free, gluten-free, and free from tree nuts
Putty Blush By e.l.f. Cosmetics ($7)
The putty collection by e.l.f. Cosmetics continue to go viral. It started with their now legendary putty primer, extending to this gorgeous putty blush. It delivers the same high quality that you love from putty products with the perfect pigmentation. It's almost like a cheek tint, but not quite.
Why You'll Love It
Eight pigmented shades
Virtual try-on available on the website
Cream to semi-powder finish
Hydrates skin
Phyto Pigments Last Looks Cream Blush By Juice Beauty ($25)
A cream blush that glides on smooth like a cream product, stays put like a powder product and delivers the perfect amount of pigment for a natural glow like a cheek tint. On top of delivering the perfect flush of color, it's packed with age-defying ingredients to help slow down the signs of aging before they happen.
Why You'll Love It
Organic ingredients
Four pretty shades
Cruelty-free
Can also be used on the lips
Other Awesome Blushes
While those are some of our favorites, they are far from the only fantastic blushes on the market. Check out these fan favorites if you're still searching for the perfect blush products!
Wet N Wild Color Icon Blush ($4)
Laura Gellar Baked Blush ($28)
Maybelline New York Fit Me Blush ($5.48)
Milk Makeup Lip & Cheek Tint ($22)
Physician's Formula Mood Boosting Blush ($10.79)
Final Thoughts
Applying blush can seem daunting because it's easy to apply too much color to your cheeks, but don't fret! Just use these tips to find your perfect blush shade. Then, take your time applying it and use bright lighting to ensure there isn't too much color on your cheeks. Check out the rest of the blog for more need-to-know beauty advice!
Related Articles
Can You Use Blush And Bronzer Together
Can You Use Blush As Eyeshadow
Keys Soulcare Sheer Flush Cheek Tint Review