Anyone that has a gluten sensitivity on their skin knows the consequences of wearing a foundation with gluten on it. It can take days or weeks to soothe your angry skin, and no one wants to deal with an embarrassing gluten rash all over their face. That's why always having the best gluten-free foundation in your arsenal is essential, especially if you're sensitive to gluten. These are easily the best on the market!
I participate in affiliate programs, including Amazon Affiliates, and may earn a small commission if items are purchased through links on the site
Best Gluten-Free Foundation
Tinted Cover Liquid Foundation ($38)
This lightweight liquid foundation is a must-have for your makeup collection. When you're searching for gluten-free makeup, NudeStix has everything you need. The foundation is specially formulated to be free from synthetic fragrances. It's cruelty-free and vegan, too. Shades are available for every skin, too!
Why You'll Love It
Bendable
Buildable
Formulated to hydrate and nourish the skin
Doesn't feel oily or streak across your face
PUR 4-In-1 Pressed Mineral Makeup ($29.50)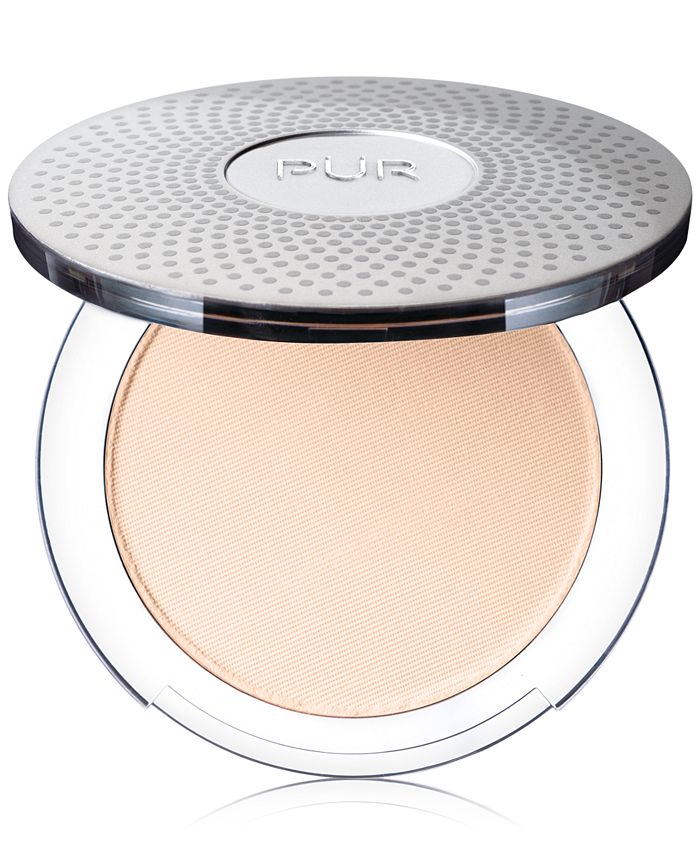 A pressed powder that works as a foundation, it is designed to be the ultimate multi-tasker and is good for your skin. It seems almost too good to be true! This pressed powder is available in 26 shades for both light and fair skin tones, and it's packed with good-for-your-skin ingredients. Waltheria Extract visibly brightens the skin while promoting an even skin tone and smooth texture. Shea Butter and Vitamin E moisturize the skin. Ceretin Complex helps minimize the appearance of fine lines and wrinkles.
Why You'll Love It
Foundation, concealer, powder, and SPF 15 in one
The unique combination of skincare and makeup
Great for your skin
Natural, lightweight look and feel
Ageless Derma Mineral Baked Foundation ($26)
Ageless Derma Mineral Baked Foundation is specially formulated for every skin type, including mature skin. Buildable coverage lets you control the amount of coverage. Wear a thin coat for a more natural look or build-up coverage to hide imperfections. Ingredients like green tea, vitamins, lavender, and rosemary extracts help soothe your skin while pumping it full of antioxidants to help protect your skin while nourishing it.
Why You'll Love It
Doesn't settle into fine lines
Lightweight
Blends easily
BaeBlu Organic LUX Liquid Foundation ($31)
A natural, vegan, gluten-free foundation that glides smoothly across the skin without streaking. Then, it blends easily into the skin for a comfortable natural appearance. Finally, it lasts for hours, giving you the flawless look you want. This gluten-free foundation is more than just a new makeup product; it will make you feel like a new person.
Why You'll Love It
No pore-clogging ingredients or harsh chemicals
Doesn't feel greasy
Eco-friendly glass bottles used
Final Thoughts
The best gluten-free foundations on the market offer a host of benefits. They provide seamless coverage, long-lasting wear, and a natural-looking finish. Whether you prefer a lightweight, dewy formula or a full-coverage matte finish, there is a gluten-free foundation to suit your needs. To discover more gluten-free makeup, and gluten-free makeup brands, check out the rest of the site!
Related Articles
4 Best Gluten Free Makeup Removers