Lipstick can make or break your look. In the early hours of the day, after you apply your makeup, you'll look and feel flawless. It doesn't take long for that feeling to fade, just like your lip color. However, there are ways to learn how to make lipstick last longer. These tips and hacks will help your look last longer so you can finally feel comfortable leaving your tube of lipstick at home.
There are various techniques you can use to make your lipstick long-lasting. For example, consider running lip liner all over your lip before applying lipstick. As your lipstick fades, the color of your liner will stay. This technique ensures your lips always have even color, even at lunchtime. You'll also want to ensure you blot away excess lipstick with a piece of tissue. 
Specific products are designed to help your lipstick last longer. Lip primer creates an even coat for lipstick application, while lipstick sealer can help seal the lipstick in place to prevent fading and discoloration. Many people apply a light dusting of translucent powder with a fluffy brush to ensure they have the perfect pout all day long. 
People that don't want to bother with powder or primer can always opt for long-lasting lipstick products. Liquid lipsticks are made to dry to the lips, helping them last all day long. Modern cosmetics companies have a wealth of unique products that are transfer-proof and long-lasting. In this article, we'll cover everything you need to know. 
I participate in affiliate programs, including Amazon Affiliates, and may earn a small commission if products are purchased through links on the site.
How To Make Lipstick Last Longer
Only using one of these tips is not going to work. Instead, you need to use as many of them as possible. The key to keeping your lip color longer isn't about how to seal your lipstick. It's about the entire process. You need to prepare your lips properly, apply your lipstick and lip liner so that it will last, and then correctly seal your lipstick.
Exfoliate Your Lips To Make Lipstick Last Longer
Your lips aren't automatically smooth. Like the rest of your body, you need to put forth an effort to get that flawless canvas you want. This is where exfoliating comes in. It's the perfect way to get rid of dead, flaky skin in the middle of the winter and keep your lips smooth throughout the rest of the year.
The most popular way to exfoliate your lips is with a sugar scrub. That's not the only way, though. Some people use a toothbrush and lip balm, too. (This is an excellent idea if you don't already have a sugar scrub and need a budget-friendly way to exfoliate your lips.) There are a few other excellent frugal tips on this website to get your lips kissably smooth.
If you don't use a sugar scrub and opt for a method that utilizes lip balm, vaseline, etc., you must make sure you blot it off before applying other products to your lips. The best way to do this is to wipe it off and exfoliate your lips at night. It'll be gone by the time morning rolls around.
Finally, you can remove dead skin with a soft toothbrush. To use this method, get your toothbrush damp. Then, rub it over your lips using small, circular motions. Apply a small amount of pressure to avoid irritation. This will remove dead skin to prevent lipstick flaking. Once the dead skin is gone, it gives you a smooth base to work with to help lipstick last longer.
Our Recommendations
E.L.F. Lip Exfoliator
E.L.F. Lip Exfoliator will be a game changer if you have dry lips or dead skin on them. It helps soothe dry, chapped lips while gently exfoliating. The lipstick-style tube makes it mess-free. This lip exfoliator is available in five different scents/flavors. 
Why You'll Love It
It's not a harsh exfoliator that will irritate your lips
Leaves lips feeling smooth and kissable
Ingredients like shea butter and jojoba oil help moisturize the lips
All E.L.F. products are cruelty-free and vegan
Coconut Lip Exfoliator
This coconut lip scrubber is the perfect way to create a smooth lip for lipstick color that lasts. Coconut Sorbet is from Handmade Heroes, a company that prides itself on only using natural ingredients and sustainable packaging. Their products are cruelty-free, vegan, and effective. Coconut Sorbet gently exfoliates lips while providing the intense hydrating and nourishment lips need. 
Why You'll Love It
Includes nourishing ingredients like avocado and jojoba oil
Reviewers state they feel an immediate difference
Heavenly scent
Tasteless lip scrub
What Does Lip Primer Do
Just like you prime your face before foundation and your eyelids before applying eyeshadow, you need a primer for your lips. Lip primer helps create a smooth base. Your lips need to be a blank canvas for long-lasting wear, even if you wear long-lasting lipstick. This simple step instantly helps your lipstick last longer.
Don't use face or eyelid primer for your lips. I've heard that concealer can work well, but I've never tried it. If you have some cream concealer, there's nothing wrong with giving it a shot. The goal is to create a base for lipstick to help your lip color last longer.
Our Recommendations
NYX Pencil Lip Primer
NYX is known for offering effective and affordable makeup products. This lip primer helps create a smooth base for your lipstick to last longer. The creamy formula glides across your lips effortlessly to give you a nude base. 
Why You'll Love It
Helps prevent feathering
Matte finish
Cruelty-Free
Anastasia Beverly Hills Lip Primer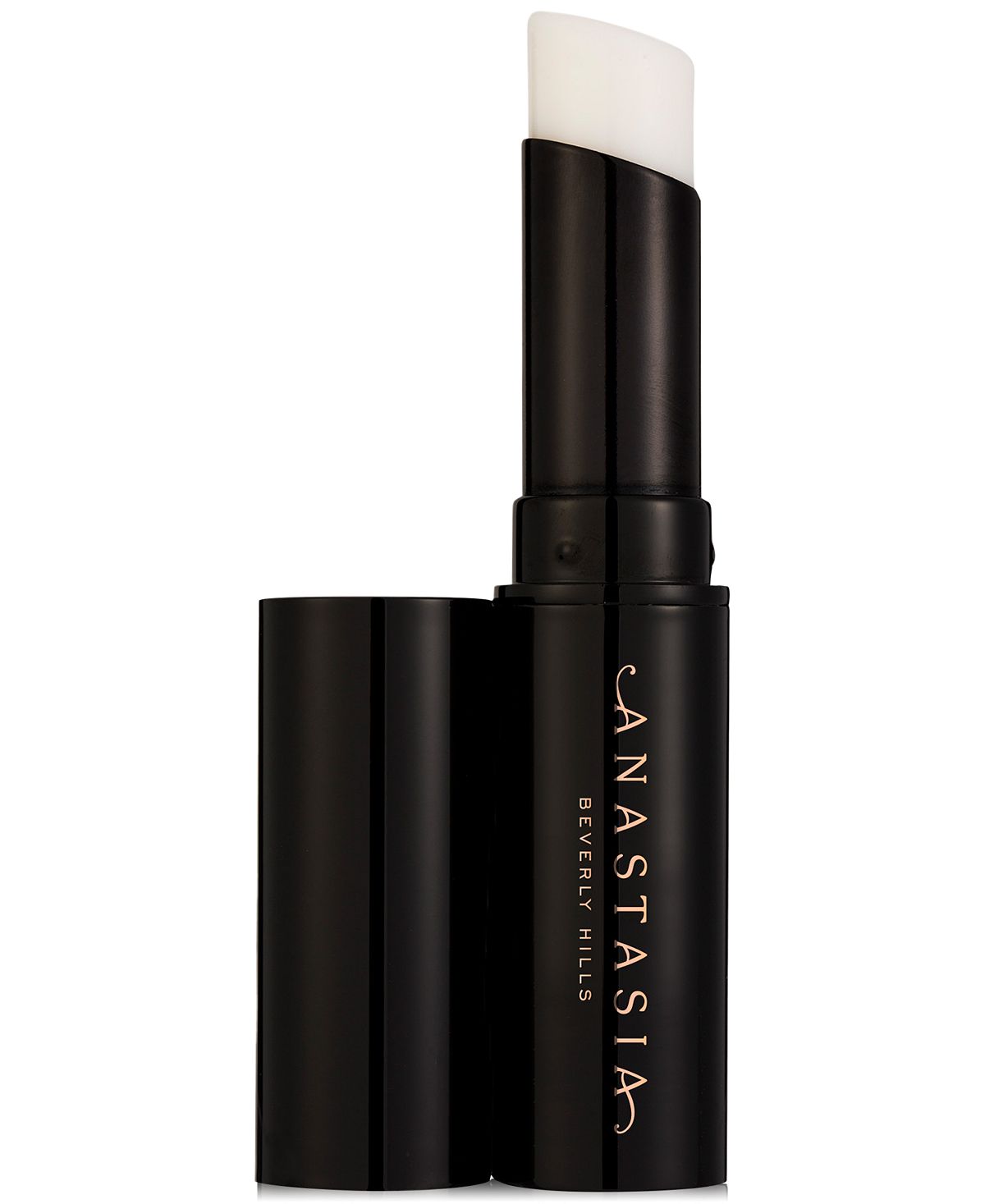 Anastasia Beverly Hills Lip Primer is carefully designed to provide precise application before your layer of lipstick. It's colorless, tasteless, and packed with nourishing ingredients to help smooth and moisturize your lips. The hydrating properties make it great for dry, chapped lips this Winter.
Why You'll Love It
Comparable to MAC
Wear it alone or under a layer of lipstick
Suitable to wear under lip gloss
Hydrating
Apply Lip Liner Over The Entire Lip
Lip color is known for wearing away in the middle first. This is especially true if you're a smoker. That's where lip liner saves the day.
Start by lining the outer edges of your lip as you usually would. Then, take it a step further and fill in your entire lip. This works in two ways. It tends to function as a primer and protects your lip color from underneath. If your lip color fades a bit, it won't be noticeable, so you'll still look fabulous. Instead of people seeing blotches of faded lipstick, they'll see the color of your long-lasting lip liner. If you're wondering how to make lipstick last longer, this is a great trick. 
Start At The Center
When you first apply lip color, more of the product will be available. That's why starting at the center is essential, where color tends to fade faster. You want a little bit of extra product in that spot. The center of your lips is larger than the ends, so you're less likely to mess up your luscious lipstick.
Use A Brush For Application
It's easy to wipe a tube across your lips, but that's not how to keep lipstick in place. Instead, invest in a lipstick brush. Then, dab the lipstick brush on the lipstick and apply. You can use this with tubes of lipstick, matte liquid lipstick, or even lip gloss. It's great for precise application and for anyone wondering how to make lipstick last longer. 
A lipstick brush will help the color blend into the coat of lipliner, which is a must if they are not the same shade. It can also guarantee that you get in all the little nooks and crannies on your lips for an even color that looks flawless.
Finally, using a lipstick brush can help your lip color last longer because you use a thinner coat of the product. That means that there will be less that will wear off. Applying the correct number of coats is essential, but you don't want them thick. That's where a lip brush truly outshines applying lipstick using only the tube.
How To Use A Lipstick Brush
Dab Your Lips, And Then Apply A Second Coat
After you apply your lip color, you want to use the tissue method to remove excess product. Then, put on a second coat for good measure. The second coat is surprisingly crucial if you want your look to last all day. The secret is to apply a couple of thin coats instead of one thick coat, which most people do. Using a makeup brush can help you apply thinner coats. 
Seal Your Lipstick To Help Lipstick Last Longer
We put our lipstick through a lot day and night. We expect it to do the impossible, which is to keep up with us flawlessly. Sometimes, it's bound to feather or bleed a little bit. That's why modern cosmetics companies created lipstick sealer. Lipstick sealer is an innovative product that dries on smoothly, doesn't feel goopy, and helps keep your lipstick in place until you're ready to take it off. 
Our Recommendation
Sealed With A Kiss Lipstick Seal
Sealed With A Kiss Lipstick Seal is a wonderful solution to help make lipstick last all day. You don't need a makeup sponge or anything else to apply it. Instead, use the easy-to-use applicator to wipe this across your lips gently. You'll enjoy a perfect, smudge-free lipstick look until you can wipe it away. 
Why You'll Love It
Roll on applicator
Effective
No testing on animals
One Final Coat Of Lip Color
Anyone using a powder instead of a lipstick sealer must know it can remove a tiny portion of the color. Your lip color doesn't look as vibrant after applying translucent powder. Add another coat to give it the pop of color you want.
By now, you've got one coat of lip liner and three coats of lipstick. You'll never notice if it does fade throughout the day, and neither will anyone else. The chances of it wearing off are incredibly slim, though.
Avoid Oily Foods
When oil touches your lips, expect it to act like an oil-based makeup remover. It will break apart your lipstick, ensuring the color doesn't stay on your lips. A little oil, and you'll notice slight feathering. A lot of oil, and you'll notice your lipstick slide all over the place. It's best to avoid it altogether. 
The Best Long-Lasting Lipsticks
There are tons of tips and tricks to help you make the lipstick you already have last longer. However, those traditional bullet lipsticks can't hold a candle to modern smudge-proof, transfer-proof, long-lasting lip colors. These are some of the best long-lasting lipsticks, so you won't have to worry about how to make lipstick last longer. 
Urban Decay Vice Bond Long Lasting Lipstick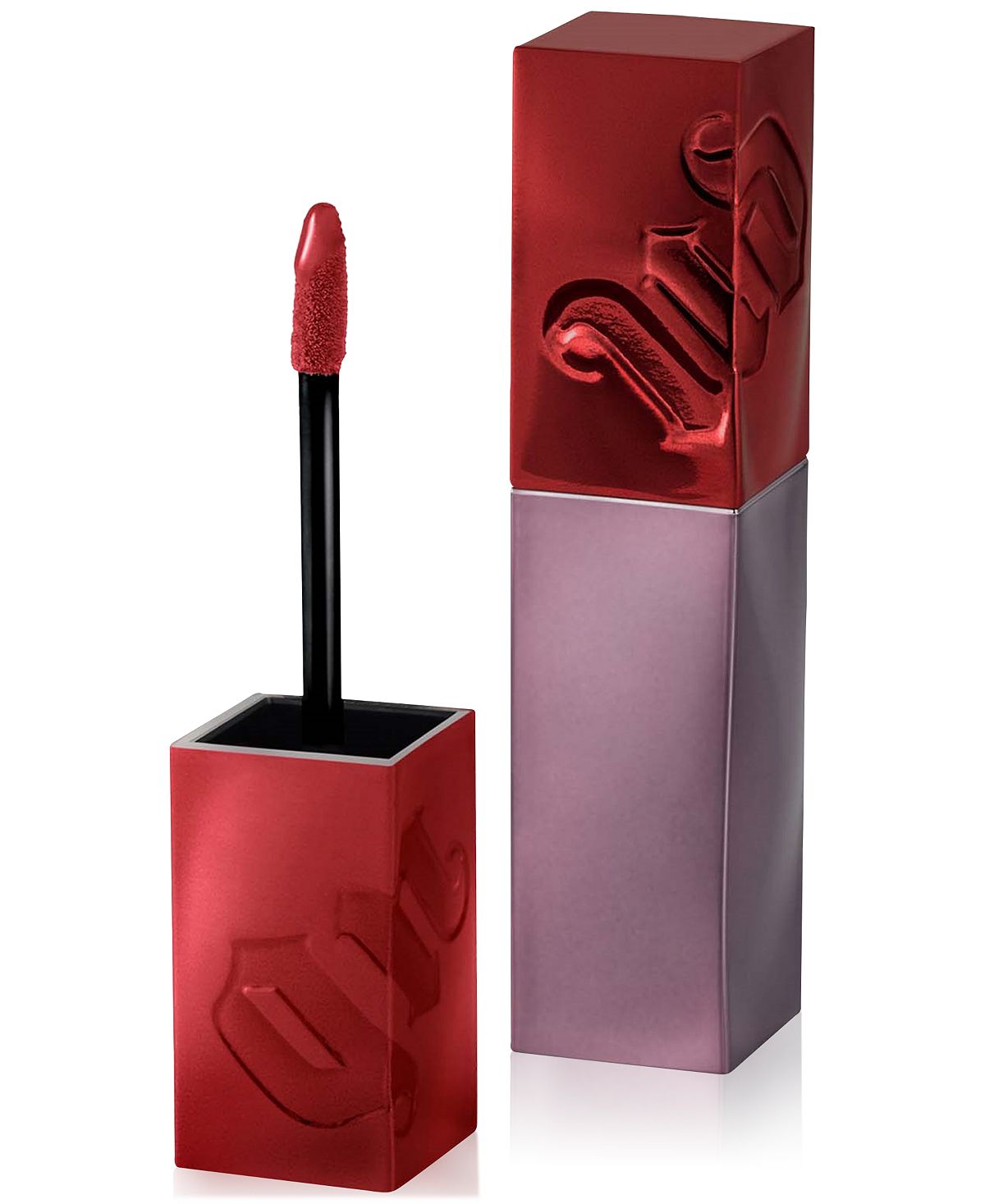 Urban Decay never stops impressing us with one mesmerizing product after another. You won't have to worry about lip sealer when you invest in long-lasting lipstick like this one. Urban Decay Vice Bond Liquid Lipstick bonds to the lips for a long-lasting color that will amaze you. It's available in seventeen seriously pigmented colors to guarantee you can find the perfect shade to reflect your personality. 
Why You'll Love It
Up to 16 hours wear time
Transfer-proof and smudge-proof
Vegan and cruelty-free
Armani Beauty Long Lasting Satin Lipstick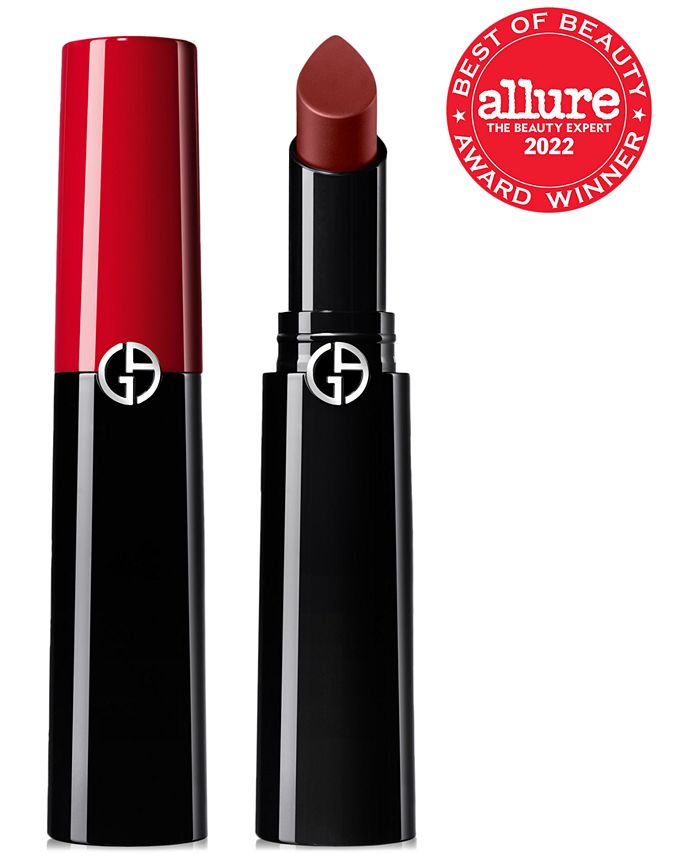 In love with your traditional tube-styled lipstick but dying to know how to make lipstick last longer? This brilliant satin lipstick from Armani Beauty is the product you've been searching for. It glides across your lips smoothly like your favorite tubes but stays locked in place like liquid lipstick. Pick one up in any of 22 colors!
Why You'll Love It
Protective oils pump your lips full of hydration
Use the drop-shaped side as an applicator to use it as a lip liner
Serious color payoff that lasts
In Conclusion
Getting your lipstick to stay put requires a little time and patience. It also requires using the right products. When you do that and use these tips, you'll love that your lipstick lasts longer. Need to know how to make the rest of your makeup last all day? Learn about primer!
Related Articles