We love clicking photographs. Be it for social media platforms, national identity cards, or passports, photos must be top-notch and right on point, but can you wear makeup in a passport photo, or should you leave the lipstick at home?
Making an extra effort for social media pictures by putting on makeup and adding filters makes sense, but can we wear makeup in a passport photo? A passport photo carries immense importance. It won't be published on social media to get likes or hearts from followers, but it will be on a very important document whenever you travel.
I participate in affiliate programs, including Amazon Affiliates, and may earn a small commission if items are purchased through links on the site
Can You Wear Makeup In A Passport Photo
Let's put an end to this debate. Yes, you can wear makeup in a passport photo. There's no harm in dabbing some blush and lipstick on your face to enhance your beauty for a passport photo. However, make sure the makeup is light enough to make you recognizable!
There's no restriction on putting makeup on a passport photo, but it's best to keep it natural. Only some countries allow you to put on makeup, so you can check the rules and regulations before going for the photograph.
Remember that a passport is usually valid for almost 10 years; therefore, you must look the same. If you can't think about clicking a photo without makeup, put on a light, no-makeup look. Nobody said no to minimal, and I am sure you will ace the passport photo.
Passport Photo Guidelines
A passport photo is as important as any other photo you've clicked in life, or maybe more. And trust me; passport photos are very useful. They come in handy for police reports, luggage identification, and other identification purposes.
Therefore, you must pay extra attention to these photos. If it's your first time getting a passport photo, here are some simple guidelines to follow!
Neutral Expression
It's essential to keep a neutral expression while clicking a passport photo. Don't show any emotion on your face. You mustn't look sad, happy, angry, or scared.
No Filters
We love filters, don't we? But no filters for a passport photo. They must be devoid of filters that distort your facial expression or features. Filters don't make your photo look natural and authentic.
You Cannot Wear Anything That Hides Your Face Without A Religious Or Medical Purpose
Don't cover your face or head with anything, be it a cap, mask, or prop. However, if you've been medically advised to cover the head or face, or in some religions, women cover their head, there's no harm.
Natural Smiles Only
A neutral expression shouldn't make you look angry! You can smile but without grinning or squinting too much. Just keep a natural smile that softens your features.
Only Significant Appearance Changes Require A New Passport Photo
If you've got plastic surgery, botox, or filler that changed your appearance from before, please ensure you get a new passport photo because otherwise, your passport won't be considered authentic and valid.
Don't Change Your Eye Color
Wearing colored contacts is fun, but leaving them out for your passport photo is essential. It would be best if you didn't do anything to alter your natural appearance too much, or your passport photo will get rejected.
Makeup Tips For Passport Photos
Dying to put some makeup on your passport photo but need to know how? Here are some easy and simple makeup tips for passport photos.
Neutral Colored Lipstick
Since we're heading for a no-makeup look, it's best to keep it neutral and natural. Don't wear dark lipsticks; stick to neutral shades that add a layer to your skin without making it apparent.
Our Pick
Bare Minerals Mineralist Hydra-Smoothing Lipstick ($22)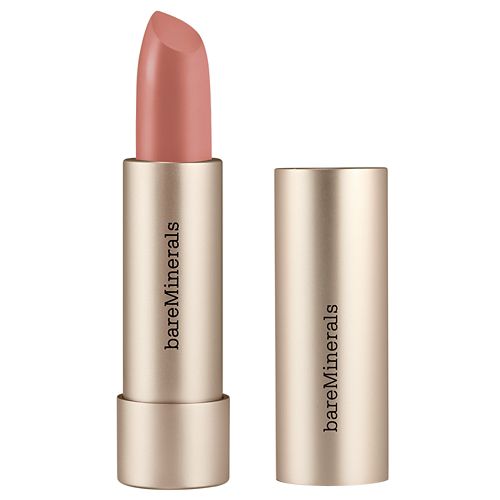 This velvety smooth lipstick is available in shades of pink, berry shades, red, brown, and neutral shades, so you can find the perfect shade to match your lips, creating a flawless look that won't appear unnatural. The virtual try-on feature will help you see how it looks on you before you buy it.
Do Your Brows Naturally
Keep your brows natural when you go to the salon before getting a passport photo. There's no need to get them unusually thinner or thicker. For brow makeup, stick with natural-looking products like clear brow gel. And while clicking the photo, don't raise your brow. Keep it as natural as you can so nothing looks odd.
Our Pick
Fluff Up Brow Wax By Benefit Cosmetics ($26)
This brow wax from Benefit Cosmetics is perfect for creating a natural look with more texture. You won't have to worry about it changing the color of your brows or making them look unnatural in your passport photo. Instead, it dries clear, creates instant texture, and holds unruly hairs in place all day long.
Correct Hair Parting
Here's a small tip. It's essential to make your face look symmetrical in a passport photo, but everyone doesn't have a face like that. It's okay. Instead of parting your hair, side part your hair. Passport photos have no rules about a particular hairstyle or parting.
CC Cream
CC cream is here to save the day. Instead of applying heavy foundations that give a cakey look, choose CC cream for a passport photo. It's best to apply CC cream for a smooth, natural look. CC cream hides all scars and dark spots and gives you clear, smooth skin, which is perfect for a passport photograph. Remember that you need to make sure you use products that are in your natural skin tone.
Our Pick
It Cosmetics CC Cream With SPF 50 – Travel Size ($17)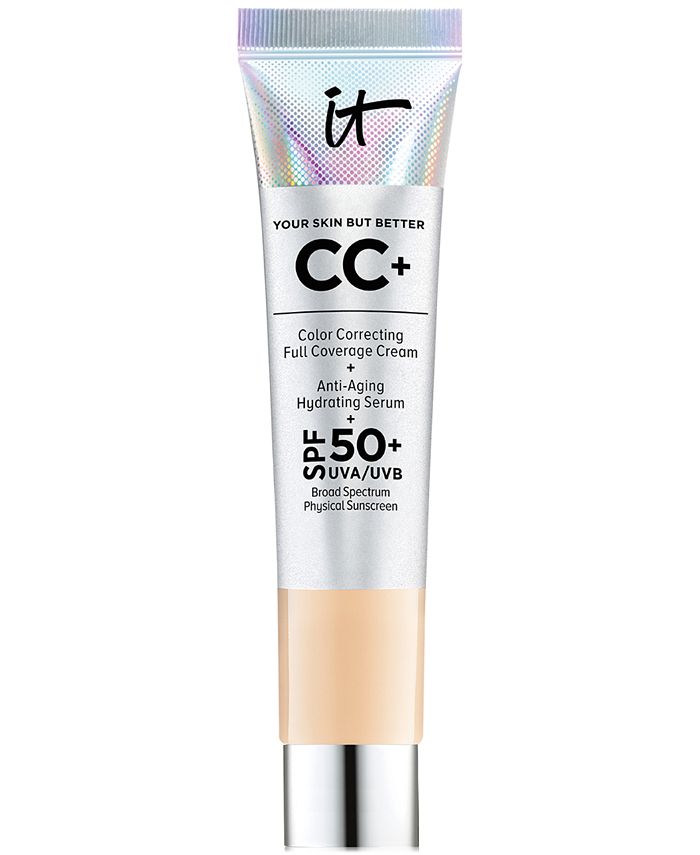 This CC cream does it all! It neutralizes uneven tone in your skin, works as a full-coverage foundation, and protects your skin from UVA and UVB rays. Need something less than full coverage? Use a lighter application to make sure your passport photo will pass inspection.
Medium Coverage Foundation
If you think foundation suits you best, apply medium coverage foundation because otherwise, your face will look cakey and unnatural, which ruins the fundamental purpose of a passport photo. Make sure you use a foundation that matches your skin; otherwise, it can create problems for you in the future.
Sunscreen with high SPF
Sunscreen is great, but sunscreen with high SPF usually casts a white shadow while clicking a photograph. If you want to avoid that white cast, use sunscreen with an SPF under 15 or ditch it altogether.
Don't Hide Tattoos
If you have any tattoos on your face, don't hide them because when you visit another country, and they don't see your tattoos in the photo, you won't be able to go. It will create trouble. Tattoos are part of your identity, and hiding them for a passport photo is terrible.
No Makeup Transformations
No need for extensive makeup transformations. Just keep it simple. Putting on heavy blended eye makeup, including liner for a dramatic look, would ruin things. You'll be unrecognizable, and the passport will only work when you travel in the future. Don't opt for smoky eyes, neon eyeliner, or overdrawn lip liner to enhance your features because a passport photo needs identification of your real ones.
Eyeliner and Eyelashes
It strongly discourages wearing eyelashes for passport photos. You can apply eyeliner but don't make it too dramatic or prominent. If you are not sure, take a picture without eyeliner.
In Conclusion
It's best recommended to keep it natural. Passport photos should reflect the real you. Covering your dark spots, circles, or scars is no harm, but don't go too far that it makes you unrecognizable in a photograph. Instead, stick with natural looking makeup, such as a hydrating primer!
Related Articles
Purlisse BB Cream Review: The Ultimate Product Review
Pur 4 in 1 Powder Foundation Review
What To Use Instead Of Eyebrow Gel?