Blurring primers are designed to help minimize the appearance of imperfections, like enlarged pores or an uneven skin tone. They instantly make it look like you're wearing a filter, only you don't need to log in to your Instagram account to achieve the effect. Finding the best blurring primers can be tedious, but we've rounded up the best blurring primers on the market to ensure you can find the perfect one for your next flawless look!
I participate in affiliate programs, including Amazon Affiliates, and may earn a small commission if items are purchased through links on the site.
POREfessional Face Primer by Benefit Cosmetics ($32)
The Porefessional face primer line is designed with large pores in mind. It glides seamlessly over the skin, instantly blurring the effect of pores for a smooth look you'll love! If you've avoided makeup due to large pores, it's time to pick up this primer and fall in love with your skin again!
Why You'll Love It
Suitable for all skin types
Smoothes skin for a silky feel
Instantly minimizes the appearance of pores
Dr. Brandt Luminizing Primer ($40)
Dr. Brandt Luminizing Primer is ideal if you want a naturally dewy finish. Daily wear helps drastically minimize the appearance of pores for a smooth look that will make you wonder why you didn't use it in the first place.
That's the main catch with this product, though. Wearing it once provides a slight blurring effect. Wearing it daily is what you need to do to really minimize the appearance of your pores. Every day they get a tiny bit smaller.
Once you apply Dr. Brandt Luminizing Primer, you have the smooth canvas to apply makeup flawlessly. That doesn't mean you must wear it under makeup, though! You can quickly wear it by itself to correct imperfections, smooth uneven texture, and minimize the appearance of pores on those no-makeup days!
Why You'll Love It
It's suitable for all skin types, even dry skin or combination skin
Can be worn alone or as other makeup primers
Lightweight formula
Absorbs quickly
E.l.f. Poreless Putty Primer ($10)
This viral product is always trending, and there's a reason why. This poreless putty primer is one of the most affordable on the market and is considered a dupe for high-end brands. One application of this primer will have an instant blurring effect, making it look like you're wearing a filter all day!
Not only does it drastically minimize the appearance of pores and fine lines, but it can lock your look in place all day long. A single application helps smooth uneven texture, giving you the perfect canvas for makeup application.
Did we mention it's also made without parabens, phthalates, and other ingredients that are not so good for your skin?
Why You'll Love It
Creates a smooth base for makeup application
Suitable for everyone, including mature skin
Available in various formulas, including one designed to fight acne
Check out the rest of the details on this blurring primer here!
Shiseido Synchro Skin Soft Blurring Primer ($36)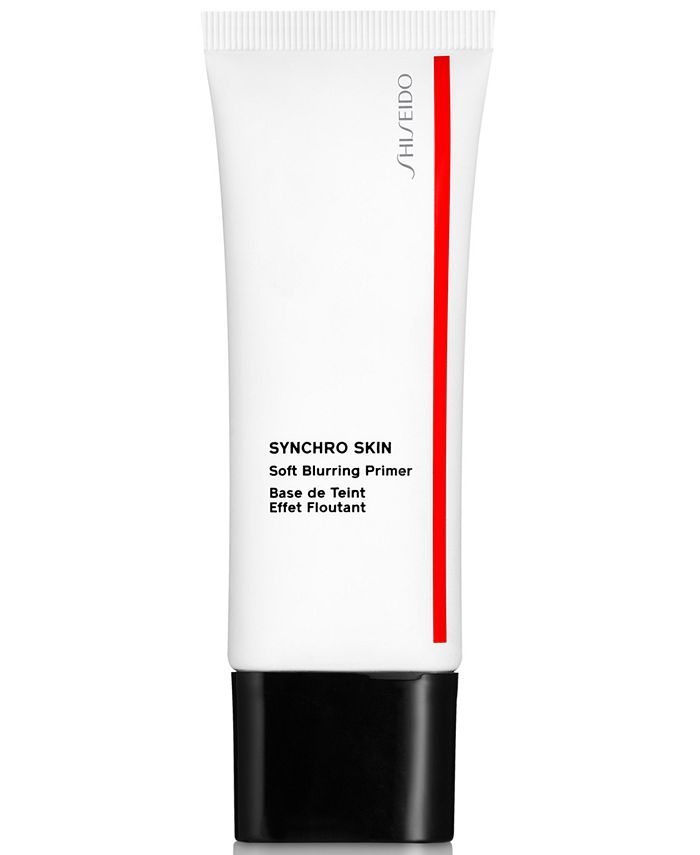 This water-based formula has a unique cream-to-powder formula that makes it easy to apply. Then, it dries to a smooth, powder finish that doesn't settle into fine lines and wrinkles. It's suitable for mature skin as well as other skin types.
Why You'll Love It
Blurs and mattifies skin
Works well at helping those with oily skin control the shine
Lightweight formula feels weightless
Provides hydration for up to eight hours
Laura Mercier Pure Canvas Primer- Blurring ($47)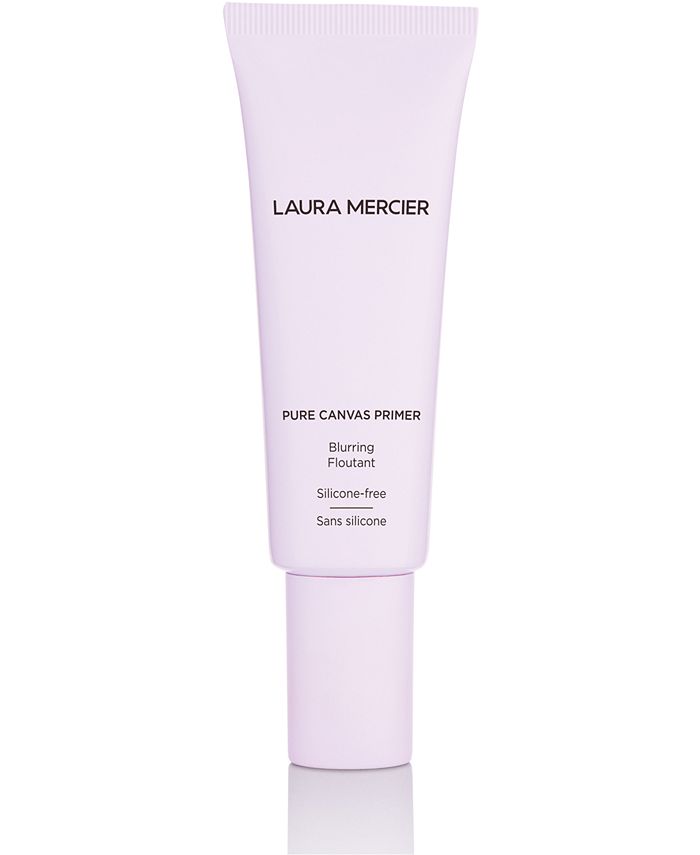 Applying a primer is the first step in any makeup routine, and Laura Mercier's blurring primer is designed to make that first step count. It helps blur imperfections from common skin concerns while gently correcting uneven skin texture for a flawless finish perfect for makeup application.
Why You'll Love It
Travel-size product available
Silicone-free
Has skincare ingredients like algae to encourage healthy skin
Mattifying primer helps control oil throughout the day
Too Faced Primed & Poreless Face Primer ($36)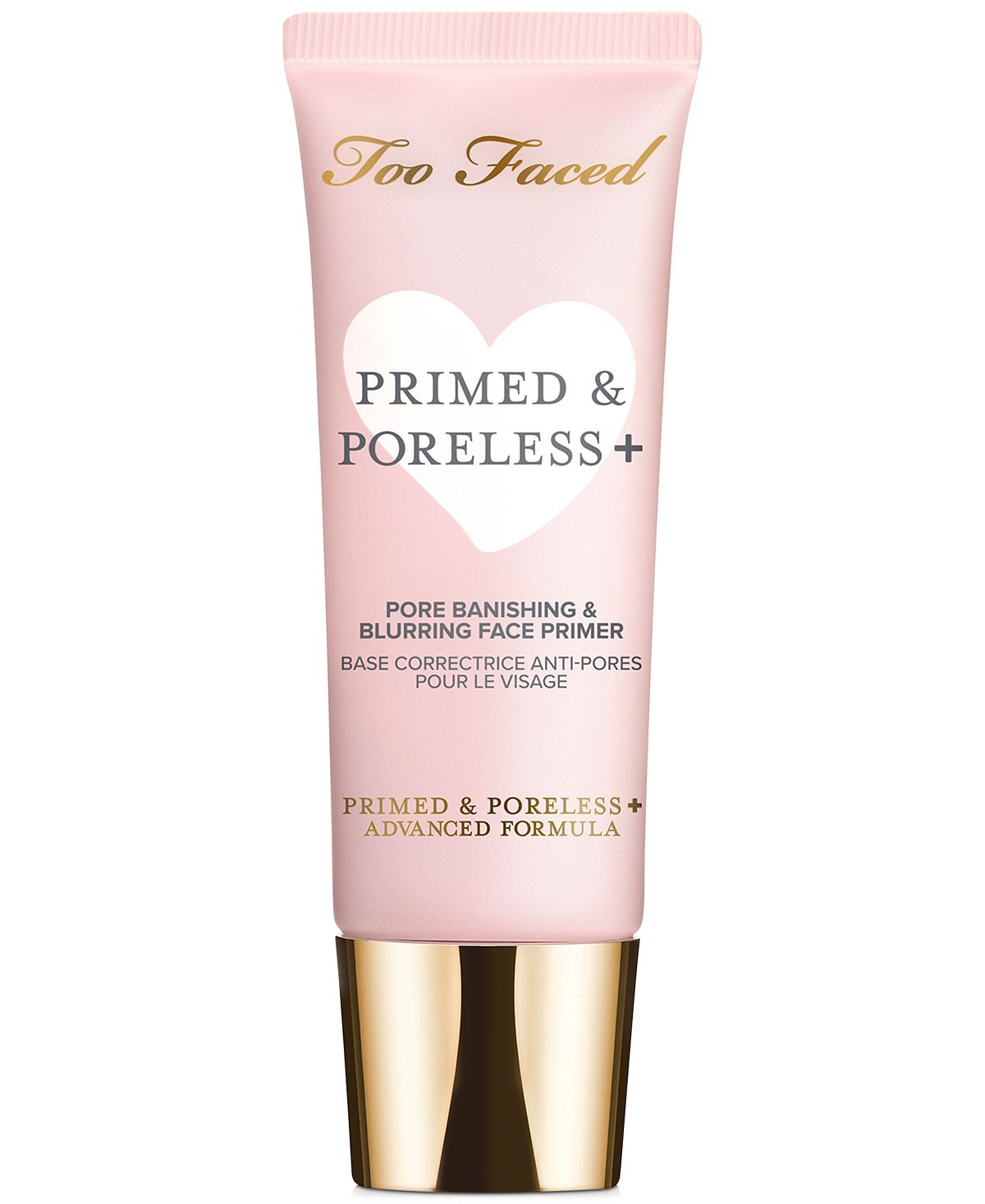 A mattifying primer that helps keep your skin primed and poreless, just like it says. Too Faced Primed and Poreless face primer instantly filters your face by minimizing skin imperfections. Key ingredients like hyaluronic acid, vitamin C, and Vitamin E give you skincare benefits, like reducing shine.
Why You'll Love It
Mattifying primer
Cruelty-free and vegan
It helps control excess oil
Delivers touchably smooth skin
Maybelline Face Studio Master Primer ($8)
This is one of the most affordable drugstore makeup brands with quality guaranteed to surprise you! Maybelline Master Primer is designed to visibly reduce the signs of aging, minimize pores and create a filter-like effect. You won't have to edit your pictures when you pick this burring primer! A little goes a long way, making it perfect for those no makeup "makeup" days!
Why You'll Love It
Not greasy
Leave skin feeling smooth
Dries quickly
A little goes a long way
What To Look For In A Blurring Primer
We all want to enjoy walking around with a filter effect, but quite a few other things come with these blurring primers. For example, a mattifying primer is usually designed for oily skin and is not the best for dry skin. Here are a few other things to remember when picking the best blurring primer for your skin.
Skin Type
Knowing your skin type is crucial in picking the best blurring primer. You want to ensure that every primer and product caters to your skin. Products for oily skin are designed to keep the mid-day shine away. Those formulated for sensitive skin don't have harsh ingredients that will irritate your skin. If you see hyaluronic acid on the ingredient list, you know it will keep your skin hydrated.
Likewise, keep in mind if you have dehydrated skin or acne-prone skin. There are types of primers for everyone. You have to know what you're looking for.
Finish Type
Those with oily skin are best using a mattifying primer. However, those with dry skin are better off with a hydrating primer. You can find blurring primers available in every finish.
Skincare Ingredients
Some primers are basic primers that will blur pores and imperfections. However, plenty is packed with skincare ingredients like blue agave or green tea extract to give your skin the nourishment and healing it needs while you still get the look you want.
Pay Attention To The Base
While those skin-loving ingredients are great, and we all love a gel formula, it doesn't matter if your makeup slides off your face. This is common when you use a water-based primer with a silicone-based foundation. Water and oil don't mix. Instead, make sure that your makeup products have the same base to create a flawless look that lasts all day.
Personal Preferences
We all have preferences. Do you prefer to use products from Dr. Brandt Skincare in your skincare routine, or it doesn't matter? Do you care whether a product is cruelty-free, vegan, or gluten-free? Ask yourself those questions before you start shopping for the best blurring primer. Once you know what you want, it's a lot easier to find.
Final Thoughts
Finding the best blurring primer is the secret to the silky smooth skin you see in magazines. It creates a soft-focus finish while still looking natural. On no-makeup days, you can wear primer. On glam days, your blurring primer will create the perfect base for your makeup.
Related Articles
Benefit Porefessional Primer Review
Primer 101: A Complete Guide To Primer For Beginners