Green primers are specially formulated to be color-correcting primers. These cc primers help gently conceal redness from skin conditions, including acne, to give your skin an even tone. Every brand seems to have a green primer, so we've rounded up the best green primers to help you find exactly what you're looking for. It doesn't matter what your budget is, one of these primers will work for you and your bank account.
I participate in affiliate links, including Amazon Affiliates, and may earn a small commission if items are purchased through links on the site.
What Is A Green Primer?
Green primers are multi-tasking makeup products carefully formulated to color-correct redness while simultaneously prepping your skin for makeup. You'll find green primers with the same options that other primers have. Some are suitable for oily skin, and others are suitable for every skin type. Likewise, you can find both a matte and dewy finish.
Some color-correcting primers do triple duty. Instead of just working to conceal the redness, they are packed with good-for-your-skin ingredients to address the root cause of the redness. Some have ingredients to ensure that oily skin doesn't look greasy or break out. Others have soothing ingredients like chamomile to help calm irritated skin.
When shopping for the best green primer, knowing your skin type is essential. On top of that, make sure that you know what you want in a green primer. For example, if you have irritated, dry skin, you won't need a primer for acne-prone skin.
Now, without further ado, here are the best green primers!
E.l.f. Cosmetics Tone Adjusting Green Primer ($10)
This tone-adjusting green primer has the perfect hint of green to neutralize redness, promoting an even skin tone that looks natural. After neutralizing the redness, this silky smooth primer dries to a smooth matte finish that won't dry out your skin.
Wear it alone for an even complexion, or apply it under makeup! The power-gripping technology helps your foundation stay flawless!
Why You'll Love It
Suitable for all skin types, including dry skin
It can be worn alone or under other makeup products
It helps reduce the appearance of redness because green is the opposite of red on the color wheel
Cruelty-free and vegan
NYX Studio Perfect Primer ($14)
This color-correcting primer is available as a clear, purple, or green primer. The green primer blends seamlessly into the skin for a color-correcting effect that makes your skin appear even. It also works wonderfully as a primer, providing a smooth base for gorgeous makeup application!
One review on the website says, "I bought this over a year ago after a sales associate recommended it to me and have been buying it ever since. It goes on smoothly and stays on all day. Since I started using, my skin has been breaking out less, which is a huge plus."
Why You'll Love It
Multiple shades available
Vegan formula
Suitable for all skin types
Wet N Wild Glass Correct Primer ($7)
It's designed to provide some color correcting to hide redness and promote an even finish. Then, the dewy finish gives you a natural radiance that makes your skin look like glass.
It's easy to use, and a little bit goes a long way. However, there is one downside: it's not designed to combat extreme redness. If you have a skin condition like rosacea, this might not have the color-correcting power you need. Instead, check out the other primers on the list.
Why You'll Love It
Available in green and banana
Suitable for oily skin
Cruelty-free
Wear it alone or under other makeup products
BareMinerals Prime Time Redness Reducing Primer ($28)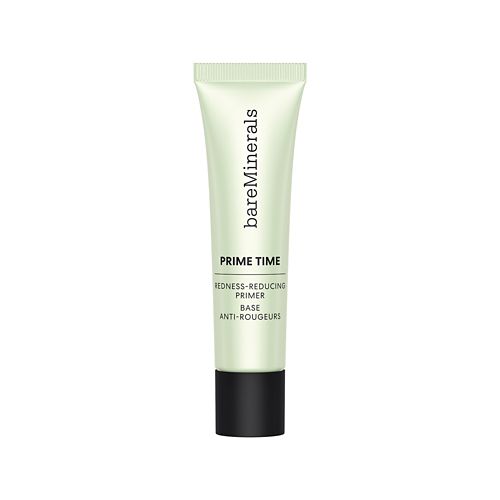 This lightweight primer slides across your skin like a gel, moisturizes like a lotion, and helps conceal redness like one of the best green primers on the market for flawless skin you'll love. You won't find ingredients like parabens, gluten, sulfates, or formaldehyde in this primer, making it an excellent choice for sensitive skin.
Why You'll Love It
Chamomile helps calm the skin
Addresses skin concerns like redness
It helps makeup last up to 24 hours
Lightweight
Stress Remedy Primer + Redness Relief By CoverFX ($38)
This gentle green primer is suitable for sensitive skin, acne prone skin and skin conditions like rosacea. It glides seamlessly across your skin for a smooth finish, then locks your makeup in place for hours.
Why You'll Love It
Doesn't feel greasy
It can be worn alone or under makeup
Works like green color correctors
A little goes a long way
Makeup For Ever Step 1 Primer Color Corrector ($39)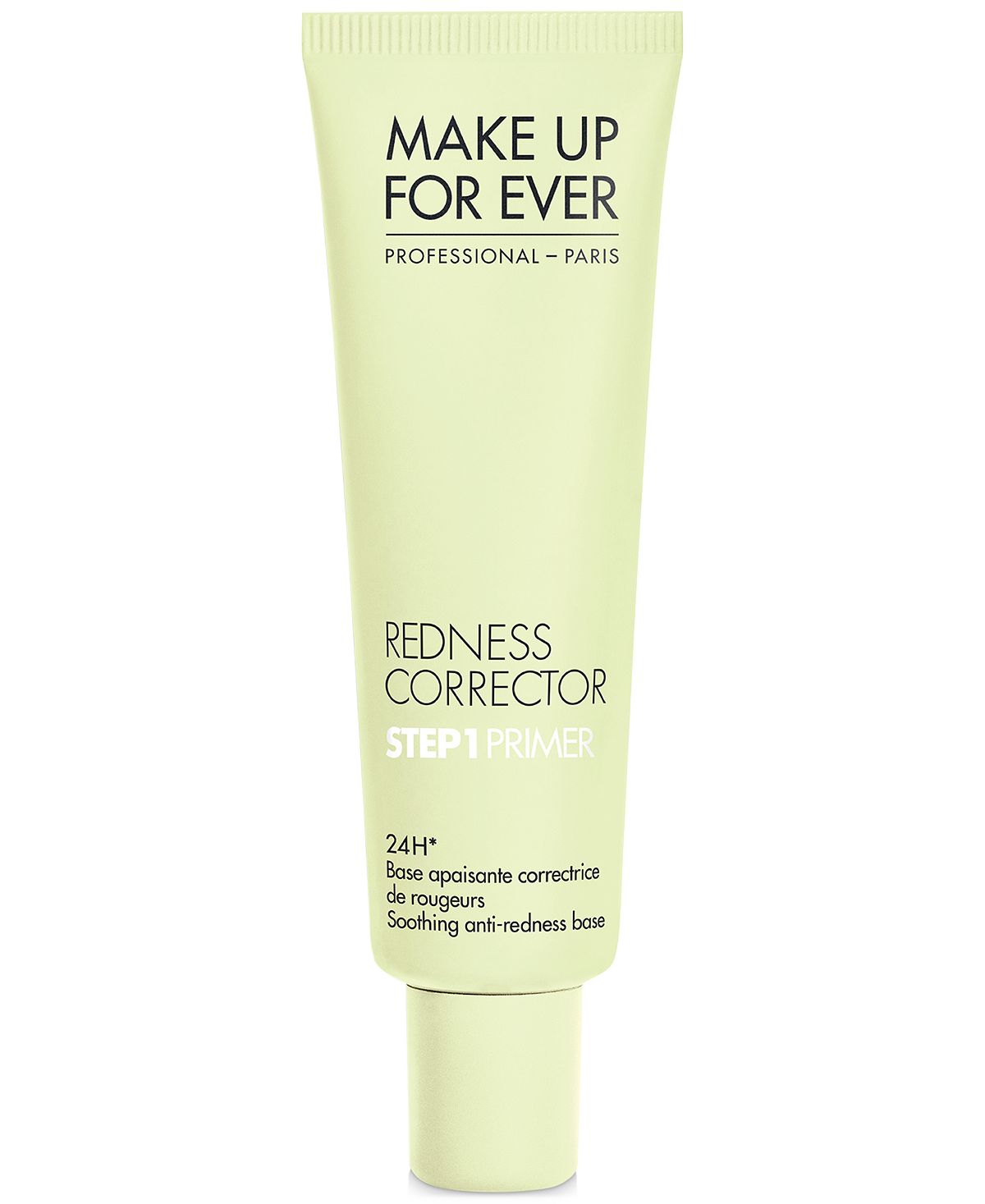 This color-correcting primer is designed to help individuals with fair to medium skin tones plagued with redness. It gently hydrates the skin, soothing away irritation from dryness. Then, it works hard to create a smooth canvas so that your makeup stays put for hours on end. Make Up For Ever has color-correcting primers available in green, lavender, red, blue, pink, and yellow to help address your most common concerns.
Why You'll Love It
It helps control redness for up to 24 hours
Ingredients like Ginseng promote a radiant complexion
Extends makeup wear
Smashbox Photo Finish Anti-Redness Primer ($42)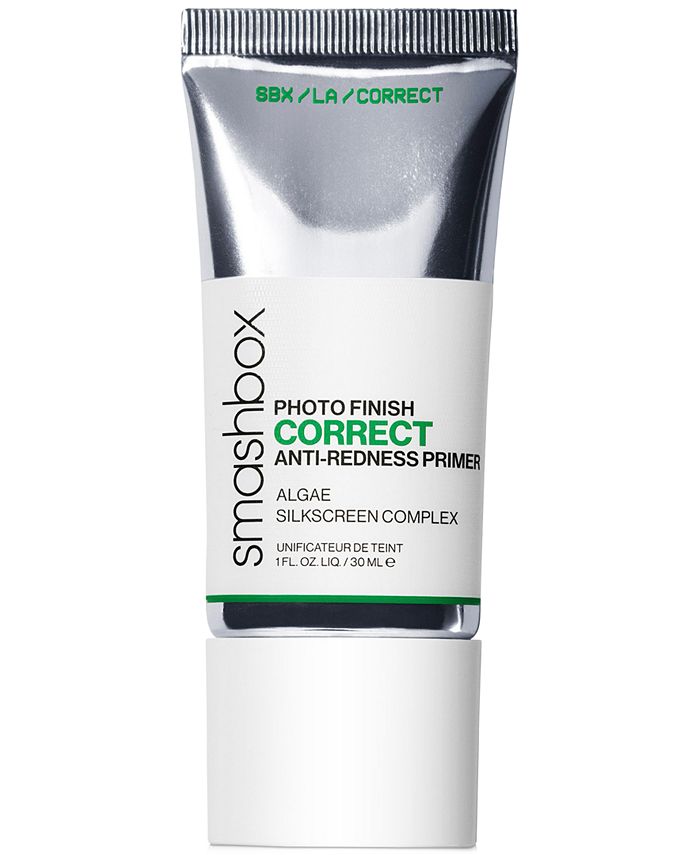 Smashbox Photo Finish Correct Primer is the perfect shade of green to help neutralize redness from conditions like acne. It feels silky smooth on your skin, but is so lightweight and breathable that you can't tell you're wearing it. It's suitable to wear under makeup and by itself. Keep in mind that this primer does not contain hyaluronic acid.
Why You'll Love It
It helps protect against environmental damage, including blue light
It makes your skin feel smooth and soft
Visibly reduces the appearance of pores
Cruelty-free and vegan
Radiant finish
Lancome Ultra Wear Camouflage Corrector ($31)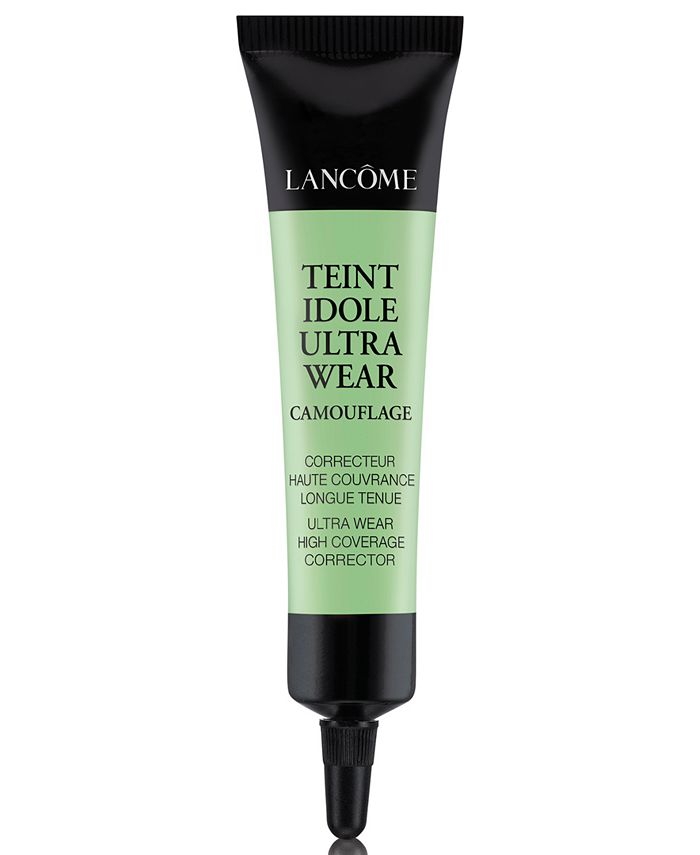 Regarding color-corrector products, Lancome Corrector is your secret weapon against everything. It's available in red, green, purple, peach, and yellow. You can easily use it to cover dark spots or pick up the yellow to cover dark circles. You can grab one in every shade to cover everything from dark circles to stubborn red spots. It's also available in a universal highlighter to illuminate your face. This one isn't a primer, but it was definitely worth mentioning.
Why You'll Love It
Suitable for all skin types, including normal skin and combination skin
Seriously pigmented to deliver maximum coverage
A little goes a long way
It helps neutralize redness in the skin
CoverGirl TruBlend Base Primer ($6.77)
This green primer is one of the best drugstore green primers on the market! It's suitable for all skin types, including combination skin. The green tone helps neutralize redness in skin while smoothing the skin for a flawless finish.
Why You'll Love It
Lightweight feel
Smooths skin
Oil-free
It helps blur the appearance of pores
Maybelline Face Studio Master Prime Primer, Blur + Redness Control ($7.98)
Maybelline carefully formulated this green primer to do a little bit of everything, ensuring you get the flawless finish you're after. It helps cover redness on fair skin and light skin up to medium skin tones. The downside is that this isn't always suitable for darker skin tones.
It also blurs the appearance of large pores and imperfections for a smooth, even canvas ideal for makeup application.
Why You'll Love It
Doesn't clog pores
Wear alone or under makeup
It doesn't feel greasy
Absorbs quickly
E.L.F. Acne Fighting Poreless Putty Primer ($10)
The Poreless Putty Primer collection from e.l.f. remains an iconic cult favorite. You can find one poreless putty primer after another to address your skincare concerns. These makeup primers go on smooth, keep your makeup in place, and make it look like you're instantly wearing a filter.
The green, acne-fighting formula is specially formulated with salicylic acid to help prevent breakouts before they happen. Then, it works to help current breakouts clear up. The lightweight formula has a green tint to correct redness, too.
Why You'll Love It
Green-tinted formula minimizes the appearance of pores
Smooths uneven skin texture
Calms irritated skin
Final Thoughts
Finding the best green primer can be tedious, but we completed all the hard work for you. These best-selling primers are precisely what you're looking for. Don't forget to check out the rest of the articles for more unique products, makeup tips, and honest beauty product reviews.
Related Articles
Smashbox Oil And Shine Control Primer Review
Primer 101: A Complete Guide To Primer For Beginners