Having acne-prone skin can make finding the perfect makeup products difficult. Thankfully, brands have recognized the need and have started specially formulating products to help you fight acne while reducing the appearance of pores, helping with the midday shine that comes along with oily skin, and more! Before we get to the best primers for acne-prone skin, we must know what to look for in a primer for your skin!
I participate in affiliate programs, including Amazon Affiliates, and may earn a small commission if items are purchased through links on the site
What To Look For In A Primer For Acne Prone Skin
There are so many primers on the market it can be challenging to pick one. The first step in finding a primer that's right for you is knowing what to look for in a primer. Once you have that figured out, you can pick the best primer for your acne-prone skin!
Know Your Skin Type
Typically, being acne-prone and having oily skin go hand in hand. However, you may also have sensitive skin, which means that ingredients like tea tree oil in high concentrations can irritate your skin. If you have dry patches, that's important to consider too. There are primers for acne-prone skin with hydrating ingredients to address all your skincare needs.
Consider Green Primers For Redness
Green primers are color-correcting primers that are designed to correct redness. They help neutralize the red on your skin, so you don't have to use as much makeup to cover it up. If you have a lot of redness, green primers are a great idea.
Mattifying
Mattifying primers are a must-have for anyone with oily skin. Dewy primers tend to be hydrating, making oily skin shinier than it already is. On the other hand, Mattifying primers dry up the skin a little bit to help dry up excess sebum.
The Appearance Of Pores
If you have acne-prone skin, there's a good chance you also have larger pores than life. You need a primer that can help keep acne under control while reducing the appearance of pores. A good putty primer will also help fill in pores to create a smooth base for your makeup.
Lightweight Formula
Primer should never feel heavy on your face. Instead, you should be able to create a smooth canvas for your makeup and then forget that you're wearing primer. Don't worry, though. We considered this when creating a list of the best primers for acne-prone skin.
Salicylic Acid
Salicylic Acid is the holy grail of ingredients to keep acne at bay. It is ideal for oily skin types because it helps dry the oil. However, it doesn't always dry your skin, making it an okay ingredient for people with combination skin.
This ingredient speeds up your skin's natural processes to help eliminate dead skin cells, including those packed with bacteria. However, remember that this can cause skin purging, so your breakouts may get worse before they get better. In the long run, it's well worth it.
Other Concerns
While we know that you have acne-prone skin, that doesn't mean that it's the only skin problem you need to address. Consider whether you have an uneven skin tone or texture, visible pores, enlarged pores, or any other problems you'd like your primer to address.
If you don't, that's okay too! There's nothing wrong with picking up a basic primer to help you fight acne and keep your makeup intact!
Without further ado, these are the best primers for acne-prone skin. We've included something for everyone to address various needs and fit various budgets!
E.l.f. Acne Fighting Putty Primer ($12)
E.l.f. Cosmetics has one of the most comprehensive lines of putty primers. They are designed to work as every other putty primer on the market, delivering a smooth face with an even texture to help your look last all day.
Then, e.l.f. Cosmetics went above and beyond to formulate putty primers to ensure that you can find one to meet your needs. The acne-fighting putty primer is specially infused with Salicylic Acid to help fight breakouts and prevent future breakouts before they start. Zinc helps reduce redness to promote an even skin tone. You can't go wrong with this putty primer!
Why You'll Love It
Contains 1.8% Salicylic Acid
Helps reduce inflammation and excess oil production
Clear finish
Use it by itself or as a makeup primer
Stress Remedy Primer + Redness Relief By Cover FX ($38)
If there's one thing that goes hand in hand with acne, it's inflammation. A blemish quickly becomes inflamed, making your entire face red. That's where this primer outshines the competition. It helps soothe your skin, calming it down while powerful ingredients work to achieve microbial balance, which typically happens during acne breakouts.
Why You'll Love It
Healing properties help treat and prevent inflammation
Promotes an even skin texture
A powerful antioxidant mixture helps protect the skin from future damage
Acne & Oil Control Duo By Dr. Brandt Skincare ($62)
This duo is specially formulated to help treat your acne and create the perfect canvas you need. The Pore Purifying Cleanser reaches deep into your pores for a deep clean that you can feel. The gel-like consistency feels soothing on your skin as it dries up excess oil. Then, use the mattifying hydrator to give your skin a dose of hydration while keeping excess oil at bay. It lasts for up to 8 hours.
Why You'll Love It
Buying the pair together saves you money
Enjoy not having to deal with a midday shine that ruins your makeup
Hydrating
PUR 4-In-1 Correcting Primer Anti-Blemish & Mattifying Acne Treatment ($33)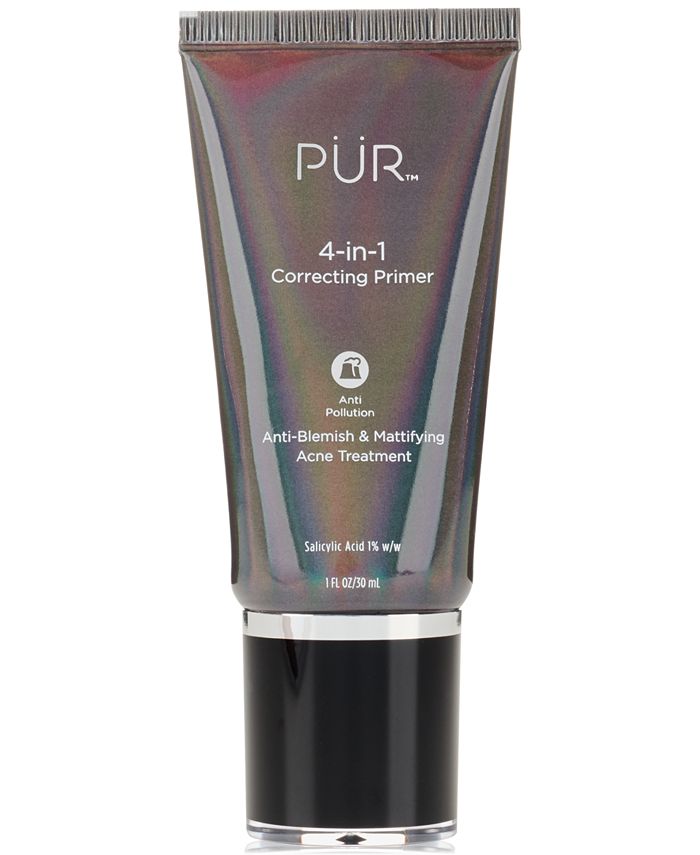 This 4-in-1 multi-tasking product doubles as an acne treatment and primer to get the most out of your makeup products! Salicylic Acid helps control breakouts, while charcoal detoxifies the skin. Age-defying ingredients are a bonus, and powerful antioxidants help protect your skin. Then, the mattifying finish creates a beautiful blank canvas for makeup application.
Why You'll Love It
Controls breakouts and excess oil
Truly mattifying
Dries clear
Wear it alone or under makeup
Smashbox Photo Finish Control Mattifying Primer ($42)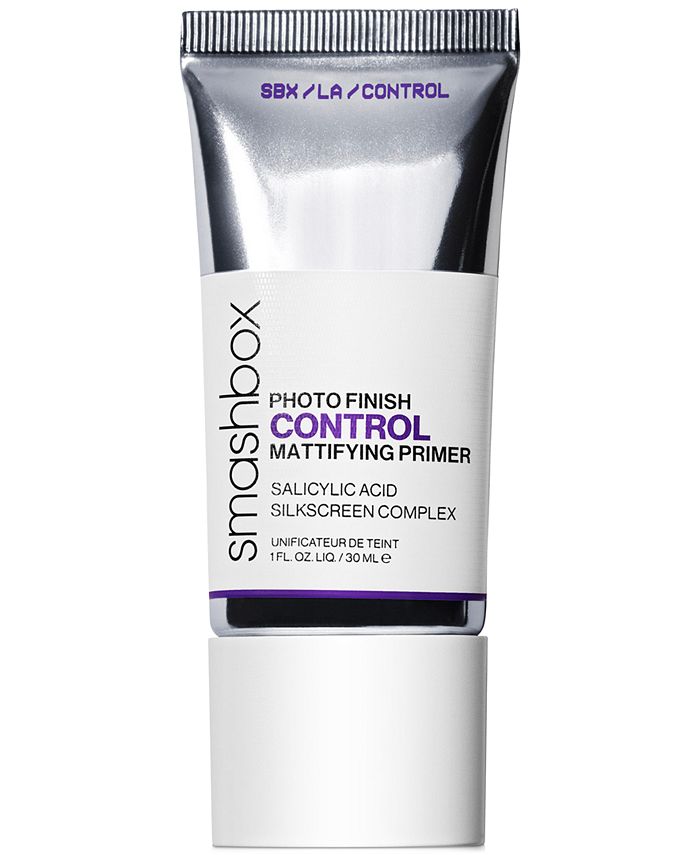 This mattifying primer creates a silky smooth feel on your skin while helping keep excess oil at bay. It won't dry out your skin. Instead, it works hard by using antioxidants to protect your skin while ingredients like Salicylic Acid help control breakouts. Then, witch hazel comforts your skin for soothing relief.
Why You'll Love It
Available in travel size
Dries clear
Mattifying, but doesn't dry out your skin
Cruelty-free and vegan
Milani Erase Base Blemish Control Primer ($12)
This acne-fighting primer has 2% Salicylic Acid to keep breakouts at bay, but that's not all it does! It dries clear to create a perfect base for makeup, while the lightweight gel texture leaves your skin feeling smoother. It's so lightweight that you can't tell you're wearing it!
Why You'll Love It
Fights breakouts
Reduces shine
Smooth application
Cruelty-free and PETA certified
Final Thoughts
Finding the perfect primer for acne-prone skin can be tricky, but this list makes it easy. Don't forget to subscribe for more need-to-know information, product reviews, and must-have makeup products!
Other Articles
Smashbox Oil And Shine Control Primer Review
Primer 101: A Complete Guide To Primer For Beginners