Apply mascara seems simple enough. You give your lashes a few swipes with a mascara wand, and suddenly your lashes are transformed into the dramatic look you want. However, that's not usually how applying mascara turns out. Some formulas clump and smear across your face. Others don't look the way that you want them to. That's where mascara tips for beginners will come in handy.
We've compiled the best tips in this comprehensive article to help you apply mascara like a professional. When you're done with these mascara tips, your lashes will look amazing, and your mascara will stay in place.
I participate in affiliate programs, including Amazon Affiliates, and may earn a small commission if items are purchased through links on the site.
Makeup Removal Is Critical
We've all had bad days or accidentally fallen asleep with a little trace of makeup still on. However, applying mascara over old mascara is a recipe for disaster. Give your face a quick wipe down with a makeup remover wipe to double-check, and add that as a step in your nightly skincare routine. Waterproof mascara can be harder to remove, but picking up a Makeup Eraser or oil-based makeup remover will take it off quickly.
Learn About Makeup Expiration Dates
If you aren't hip to makeup expiration dates yet, there's a chance that your mascara could be expired. You're supposed to replace it every three months. After so long, the ingredients start to break down, which can lead to it not working as well and major clumping. Using expired mascara can also lead to eye infections.
Curl Your Lashes First
If you don't want an eyelash curler, use a small brow brush to brush your upper eyelashes upwards. When your lashes are already in that position, it makes application easier.
Know Your Eye Shape
Knowing your eye shape is one of the most important things you need to know about mascara for beginners. If you have small eyes, dark colors of mascara can make your eyes look smaller. However, colored mascara, such as blue mascara, can make your eyes look larger. Black mascara always looks great on big eyes or when applied lightly to small eye shapes.
Wiggle The Spoolie During The Application
When applying mascara for beginners, it's essential to take your time during the application process. Instead of simply sliding the wand upwards, you want to gently wiggle it back and forth as you apply the mascara. This helps coat the eyelashes and prevents clumping. This is a must for maximum effect if you're using a lengthening mascara.
Don't Apply Too Much Product
If you apply excess mascara, it can flake throughout the day. Instead, you want to apply a maximum of two coats. Do not dip the spoolie back in the tube for each stroke. This is especially important when applying mascara to the bottom eyelashes.
Use An Eyelash Comb To Separate Your Eyelashes
Sometimes, your lashes are going to stick together. This is particularly true if you have thick laches. Avoid spider lashes by running a comb designed for eyelashes through them. This can also remove extra mascara to prevent clumping.
Start In The Middle
After removing the wand from the mascara tube, make sure that you apply it in the middle of your lashes first. You'll have plenty of product on the spoolie, so applying it to the thinner, possibly sparse lashes on the outer corner of your eyelids can lead to applying too much mascara in that area. Then, it's bound to smear, clump or give you spider lashes as it dries. Instead, you want to put the most product where your lashes are thicker, which is in the middle. Before applying mascara to the outer corner, don't dip the wand back in the tube.
Don't Blink Immediately After Application
It's hard not to blink but resist the urge. If you blink before your mascara dries, it will transfer onto the skin underneath your eyes. Instead, keep your eye open while you count to five or ten. Check out this article to discover whether sharing your mascara is okay.
Clench Your Toes To Steady Your Hands
This is a classic trick for eyeliner for beginners, but it works with any makeup product when you need to steady your hands. Before you start applying your mascara, clench your toes. It'll help give you the steady hand you need for flawless application.
Try Eyelash Primer
Mascara primer, also called eyelash primer, acts as a base coat for your eyelashes. It does the same thing that face primer does for your face: it creates the perfect canvas for makeup application. Mascara primer is applied just like mascara. It's often clear and helps separate and smooth the lashes to give you the perfect lashes for the mascara application.
Recommended Eyelash Primers
Finding the perfect mascara primer isn't always easy, but we've covered you. These are some of the best eyelash primers to help you get the flawless mascara makeup you want!
Smashbox Photo Finish Eyelash Primer ($24)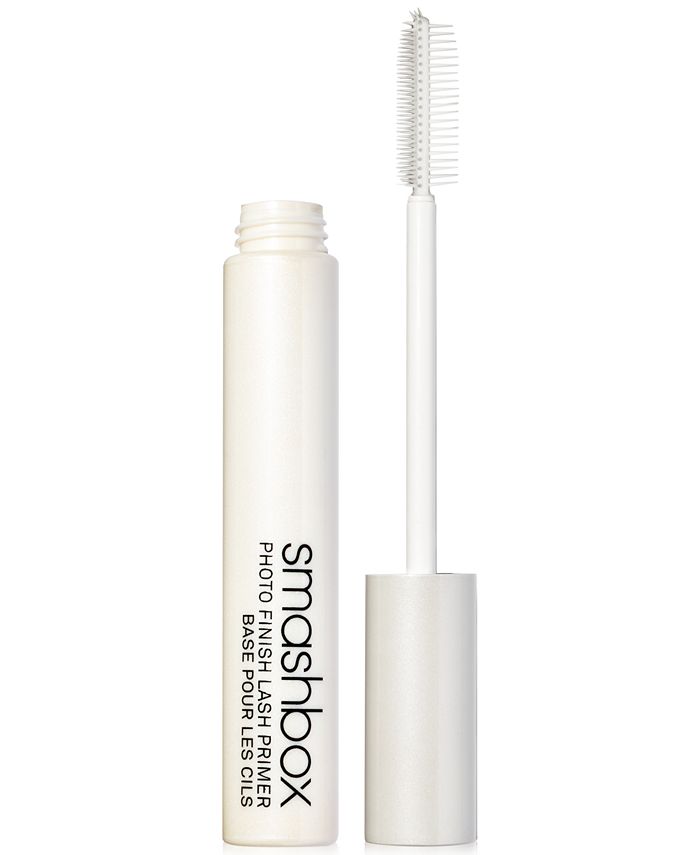 Smashbox Photo Finish Eyelash Primer is one of the best mascara tips for beginners. The formula glides smoothly to coat your lashes, making them flawless for makeup application.
Why You'll Love It
Thin comb coats every single lash
Volumizing formula
Doesn't clump
Vegan and cruelty-free
Urban Decay Subversion Volumizing Eyelash Primer ($26)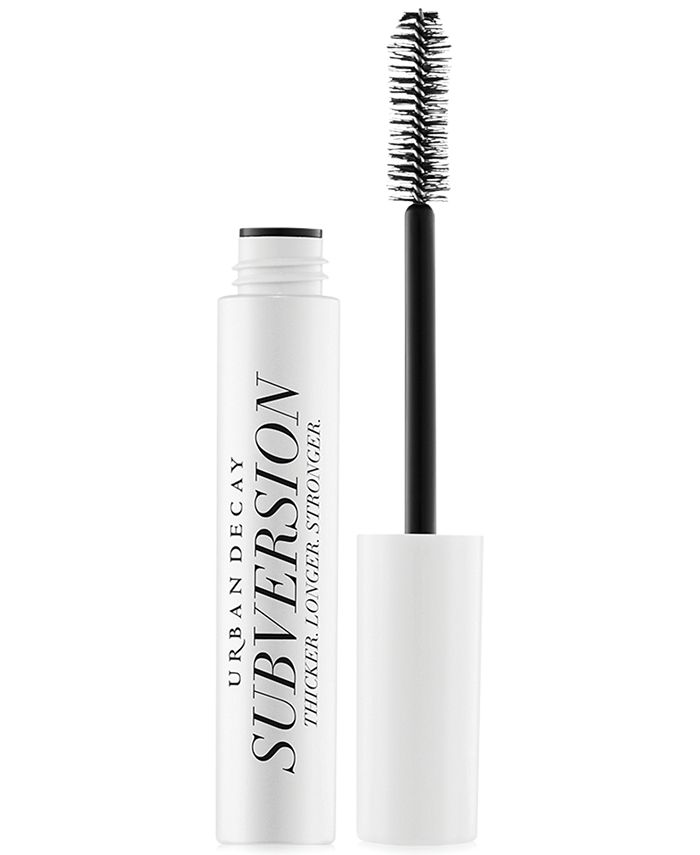 Urban Decay is an iconic makeup brand that offers one fantastic product after another. The thick brush coats all of your lashes for an instant volumizing effect.
Why You'll Love It
Pair it with Urban Decay Perversion Mascara or wear it by itself
Conditions lashes with Vitamin E
Cruelty-free
Fragrance-free
Apply Mascara To Both Sides Of Your Lashes
Usually, we hold the wand underneath our lashes and sweep upwards. However, you're missing an opportunity to give your lashes some serious volume. Coat both sides of your lashes
Use Translucent Powder Between Coats Of Mascara
Mascara layered on top of mascara doesn't always turn out well. It can lead to your mascara clumping and flaking away by midday. If this is a problem, consider using a layer of translucent powder between coats of mascara. This creates a smooth base for your second coat of mascara.
Tip: If you're out of eyelash primer, the translucent powder will work in a pinch.
Recommended Translucent Powders
Wet N Wild Loose Setting Powder ($6.38)
This loose-setting powder is both affordable and effective. It's all you'll need if you're searching for something budget-friendly!
Why You'll Love It
It's translucent
Cruelty-free formula
Use it on your face for an instant blurring effect
NYX Studio Finishing Powder ($11)
You can use a 100% pure mineral finishing powder on your face and your lashes. If you're searching for mascara tips for beginners, you're likely a beginner at makeup, so you want to check this brand and its finishing powder out!
Why You'll Love It
NYX brings you professional quality makeup at affordable prices
Gorgeous matte finish
Easy application
Let Mistakes Dry Before Wiping Them Away
As soon as you get a mascara smudge, it's tempting to wipe it away. However, that's just going to smear it across your face. Instead, wait on it to dry before wiping it away. It'll be more manageable and won't be smeared across your other makeup.
Know The Look You Want Before Buying A Mascara
One of the best mascara tips for newbies is to think before shopping. It's tempting to pick up the latest mascara from the most hyped-up brand, but that's not a good idea. Different mascaras have different mascara formulas. Decide whether you want a natural look or prefer dramatic volume instead. If you want voluminous lashes, volumizing mascara is what you want.
Don't Pump The Wand Into The Tube
It's common to want to pump spoolie brushes inside your mascara tube before you apply mascara because it looks like there is barely any product on it. However, it usually looks like there is almost no product because the bristles are black. Pumping the wand into the tube will result in excess product on the bristles, and your mascara will be a mess.
Slide The Wand Against The Side Of The Tube As You Pull It Out
Instead, remember that the wand's bristles will likely pick up too much mascara. Slide them along the edge of the tube as you pull the applicator out. This will ensure that the applicator doesn't have too much product, making it easier to apply mascara.
Don't Ignore Lower Lashes
It's easier to apply mascara to your top lashes than your bottom lashes, so that leaves most people to believe that they should stick to their upper lashes. However, this is far from one of the best mascara tips for beginners. Only coating your top lashes makes your look unnatural. Instead, put a light coat of mascara on your lower lashes.
Recommended Mascaras
When it comes to mascara tips for beginners, it doesn't matter how many tips you use if the mascara is crap. Some formulas are bound to clump or smear regardless of what you do. That's why we've rounded up the best mascaras for beginners on the market.
Maybelline Great Lashes Mascara 2 Pack ($11.98)
This drugstore mascara is always a classic favorite mascara. It's the mascara that people have been using for ten years and keep returning to. The formula is consistently excellent, it doesn't put too much mascara on your lashes, and you get two packs of it. It's available in a brown mascara and black. The curved mascara brush makes application easy.
Why You'll Love It
Buildable
Even coverage
Curved applicator makes applying mascara easy
Phyto-Pigments Natural Mascara By Juice Beauty ($25)
This natural mascara comes from one of the best organic beauty brands: Juice Beauty. It's packed with plant-derived ingredients to give your lashes a feathery yet natural look you'll love.
Why You'll Love It
Certified organic ingredients
Sustainable packing
Cruelty-free
Aloe juice hydrates your lashes
In Conclusion
Learning to apply mascara can be tricky, but these mascara tricks for beginners will ensure you get a flawless look every time. Start by picking the perfect mascara for the look that you want. Then, use these tips for a fantastic application process!
Related Articles
Urban Decay Perversion Mascara Review