As soon as you hear someone claim that lip gloss is made out of whale sperm, you can't help but start looking it up. You will also hear that lip balm and various other lip products are also made out of whale sperm, but does lip gloss have whale sperm in it?
Does Lip Gloss Have Whale Sperm In It?
No, lip gloss does not have whale sperm in it. In fact, it does not contain sperm from any animal, and it never has.
So, Why Do People Say Lip Gloss Has Whale Sperm In It?
This tale started years ago and tends to resurface every so often. There are quite a few things that contribute to this rumor.
Whale Intestines Used To Be Used In Cosmetics
Long ago, a waxy substance found in the intestines of whales was used to make cosmetics but usually is not anymore. It's been years and YEARS since this happened.
Whale Sperm In Perfume
A waxy substance found in whale sperm is used to make perfume. When people discovered this was a popular ingredient in perfumes, it quickly made headlines and people began to boycott brands.
It makes sense that because most lip glosses and lip balms are made using a waxy substance, and some cosmetics companies obviously have zero problems using whale sperm in their perfumes, it would make its way into lip gloss or lip balm.
Spermaceti
Combine this knowledge with the fact that lip gloss was previously made from spermaceti, a fatty substance found in the head of sperm whales, and it's understandable why so many people thought that whale sperm was a key ingredient in lip gloss. The ingredient name specifically has the word "sperm" in the beginning.
Fun fact: they accidentally named this ingredient spermaceti because they thought it was the coagulated semen from the whale. After they found out what it really was, they started using it in more beauty products, like ointments, but never changed the name.
Typically, the waxy substance used is not a whale product. It's usually an oil, such as jojoba oil, or wax, such as beeswax.
You Can Always Check The Ingredient List
If you're still wondering whether you're accidentally smearing whale sperm across your lips, I can assure you that you're not. Simply check the ingredient list. You won't find ingredients that come from the intestines of sperm whales, whale vomit, whale blubber, or any other whale ingredients in your favorite gloss.
What Is Lip Gloss Made Of?
So, if they're not packing your lip gloss with whale sperm, what are they putting in it? Well, there are quite a few things, and quite a few variations.
Wax
Wax is a common ingredient in lip gloss and one of the main ingredients in lip balms. It makes it easier to spread the product across your lips. Beeswax, carnauba wax and other waxes are common.
Oil
Oil makes lip products moisturizing, and also helps make it easy to spread them across the lips. Jojoba oil, coconut oil, and petroleum jelly are popular ingredients.
Petroleum jelly is actually the main ingredient in homemade lip gloss!
Other Ingredients
Wax and oil make up over half of most lip glosses and lip balms. Additives, flavoring, fragrance, and color make up the rest of your favorite lip gloss products.
How To Make Homemade Lip Gloss
If you're still concerned about the ingredients in your lip gloss, consider making some of your own.
All you need is petroleum jelly, something for color, such as Kool-Aid. Melt one tablespoon of petroleum jelly in the microwave. Then, simply mix in the Kool-Aid and you're good to go.
This is one of the easiest, and most basic, lip gloss recipes available.
A Few Of Our Favorites
Monochromatic Lip Color By Cover FX ($21)
This monochromatic lip color is designed to pair perfectly with the Monochromatic Blush Duo by Cover FX, but that doesn't mean that you can't just enjoy this gorgeous lip gloss!
Highlights
6 juicy colors
Serious pigment
Vegan, so that means there's no chance of whale sperm or any other animal ingredient
Why You'll Love It
A soft matte finish that isn't drying
Lips will feel like velvet
Infused with Vitamin E to moisturize the lips
Cruelty-free
Le Phyto Lip Gloss By Sisley Paris ($60)
Pick up this heavenly lip gloss in 10 gorgeous shades. The unique formula is specifically designed to give your lips maximum shine, nourishment, and protection.
Highlights
Gives the lips a plump, smooth appearance
Shea oil helps nourish and repair lips
Vitamin E provides protection to keep your pout perfect
Why You'll Love It
Smooth feel
Comfortable, lightweight wear
Super glossy
Lancome Juicy Tubes Original Lip Gloss ($24)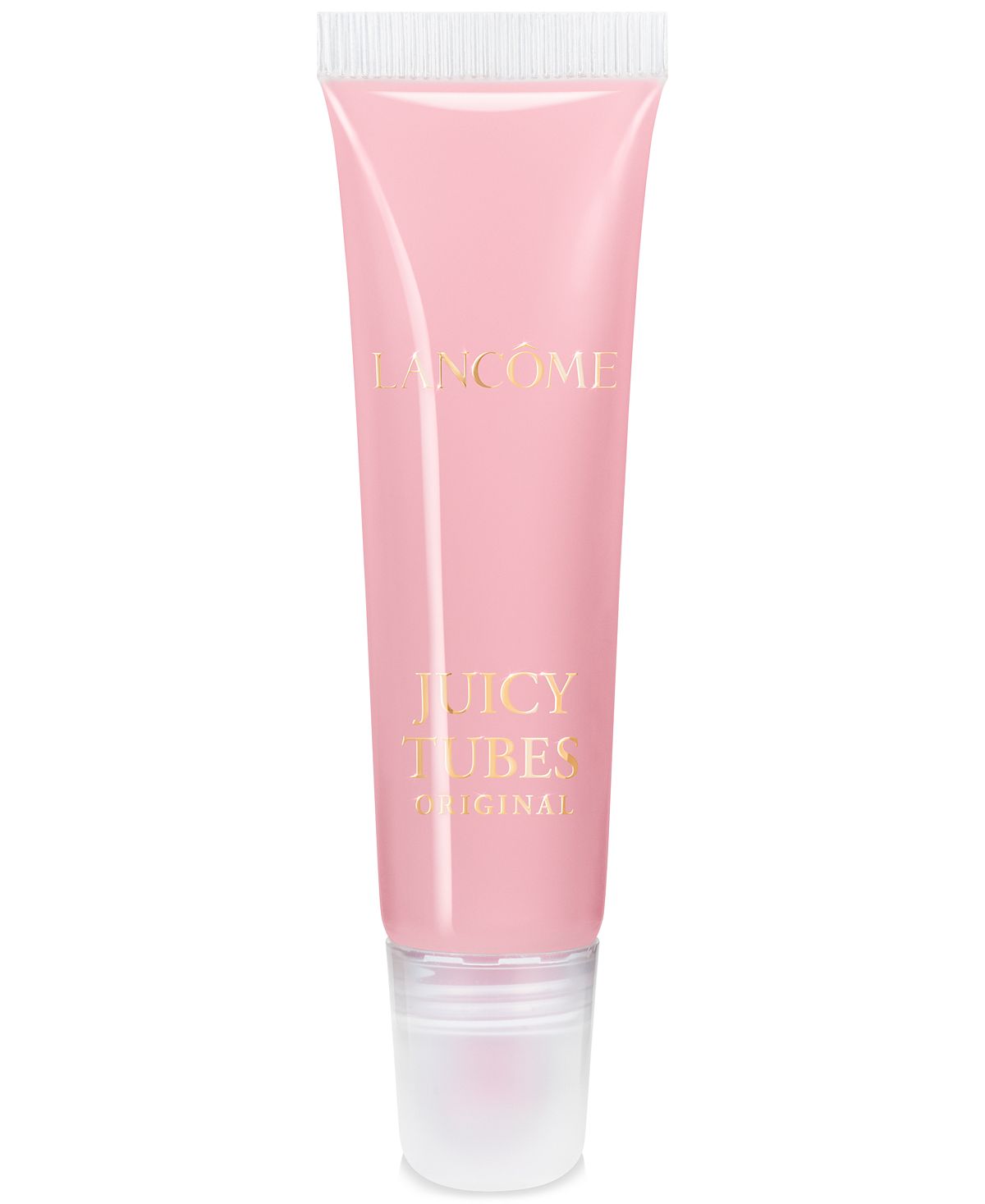 This gorgeous lip gloss tube is available in four cream shades, with each color delivering the perfect amount of pigment to really make your lips pop! That's not all you're going to love about this lip gloss though!
Highlights
Can be worn alone or over top of lip gloss
Moisturizes lips
Delivers a powerful dose of hydration
Why You'll Love It
Easy application
Formula is available in shimmer, etc. so you can find something you love
Smells delicious
For more cool facts, awesome products, and the latest from the beauty industry, check out the rest of the articles!
Related Articles
Can You Use Lip Gloss As Eyeshadow
Tower 28 ShineOn Lip Jelly Review
The Surprising Truth About Lip Gloss: Is Lip Gloss Good For Your Lips?