Do you feel your acne has worsened despite using all the right skin care products? Well! Maybe the main fault lies in your choice of makeup cleansers. Perhaps it's time to change your makeup removers with our recommendations. Before we do that, let's discuss the importance of using the best makeup remover for sensitive skin.
Dealing with sensitive, acne-prone skin is a long-tough road to cross. There are a lot of trials and errors involved when you are in the process of finding makeup products that best suit your skin, especially when you are looking for an ideal makeup remover and cleanser. Double cleansing is one of the most significant steps in skin care, removing your long-wear makeup, dirt, and oil buildup.
Here is the tricky part: When dealing with sensitive skin, a digestible amount of essential knowledge and research is required to help you choose your most suitable makeup remover, primarily when these makeup cleansers are known to worsen skin conditions like acne.
All you need to do is look up the ingredients of the makeup remover/cleanser and the effects they might have on your skin. According to dermatologists, people dealing with sensitive skin should avoid ingredients like fragrances, preservatives used in makeup products, let's say, sulfates and parabens, retinol-based products, formaldehyde, and some essential oils like tee tree oil. A friendly disclaimer, If you are not allergic to essential oils or retinol, you can use skin care products with them as the main ingredient.
Our recommended products are a perfect blend of all the different types and formulations available in the world of makeup removers. From cleansing oils and makeup wipes to micellar water cleansers, we have carefully short-listed them for you.
I participate in affiliate programs, including Amazon Affiliates, and may earn a small commission if items are purchased through links on the site
Smoothness Hydrating Cleansing Oil By BareMinerals ($30)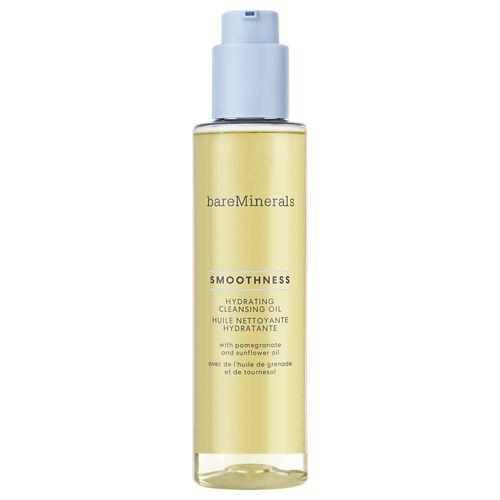 Your sensitive skin needs products that do their magic without clogging your pores. The bareMinerals cleansing oil is a lightweight vegan formula that fulfills your cleansing and hydrating requirements. This dual-phase cleansing oil transforms into a milky emulsion upon contact with water and removes stubborn makeup and impurities, leaving smooth and freshly hydrated skin. Enriched in the juicy oils of sunflower and pomegranate that provide your skin with antioxidants to promote radiant, healthy skin.
Highlights
Noncomedogenic
Parabens and sulfate free
Gentle cleanser
Organic ingredients like pomegranate and sunflower oils
Suitable for all skin types
Liquid Gold Cleansing Oil by OGEE ($58)
This moisturizing cleansing oil contains 82% active organic ingredients like jojoba oil and frankincense essential oil and leaves no traces of makeup while soothing and moistening your skin. Its plant-derived emulsifiers react with water and wash away your long-worn makeup and oil and dirt buildup. The formulation is filled with a richness of fruit antioxidants and organic oils to help your skin to retain its moisture and firmness.
Highlights
Retains moisture in your skin
Non-Acnegenic and Noncomedogenic
Parabens and sulfate free
Gentle cleanser
Frankincense essential oil –Helps in healing skin rashes and inflammation
Suitable for all skin types
Best for mature skin
CLINIQUE Take The Day Off Makeup Remover For Lids, Lashes & Lips ($13)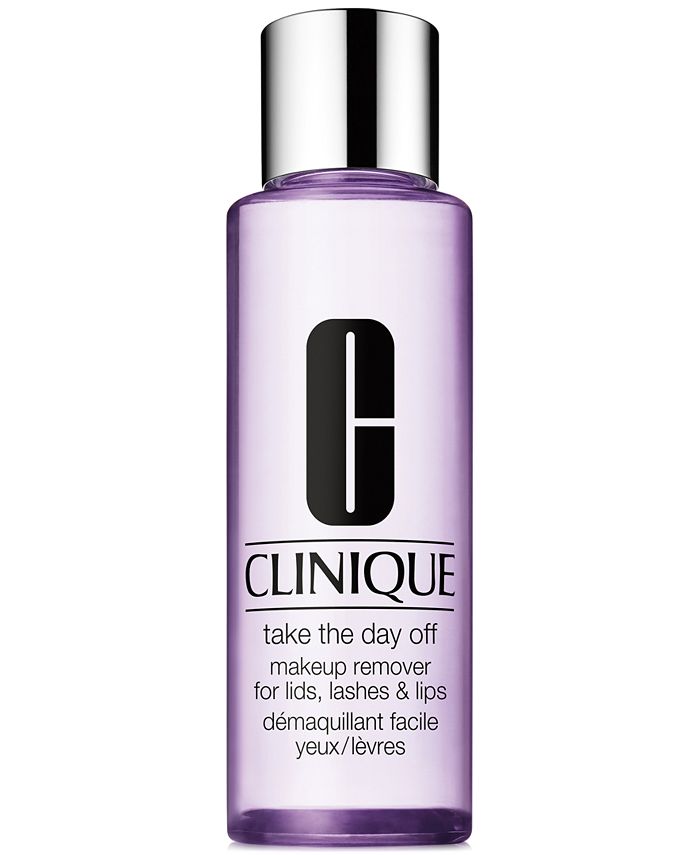 This cult-favorite makeup remover is a dual-phase formula that whisks off even the most stubborn waterproof mascaras and liners without stinging and irritating your eyes. Its gentle ingredients help remove water-proof lip colors without drying your lips.
Highlights
100% Fragrance-free
Makeup remover for eyes and lips
Suitable for contact lens wearers
Parabens & Sulphates free
Non-Allergic
For all skin types

STEM CELLULAR CLEANSING OIL By Juice Beauty ($34)
A staple makeup-removing product that should be in your skincare vanity. Juice beauty's cleansing oil wipes away your makeup and dirt yet leaves your skin with perfectly balanced hydration and smoothness. The deep cleansing formula contains rich hydrating organic oils like sunflower oil, champagne grape seed oil, may chang, and a blend of apple buds, grape buds & lemon leaf. This formulation bombards your skin with moisture-boosting antioxidants and vitamins (C and E). Juice Beauty's STEM CELLULAR™ makeup remover is ideal for skin showing aging signs.
Highlights
Suitable for sensitive skin and other types
Organic formula contains fruit stem cells
Perfect for mature skin
MAKEUP REMOVER CLEANSING CLOTHS By e.l.f Cosmetics ($4)
These makeup cleansing wipes are a perfect option if you are frequently on the go. However, you still need to double-cleanse your skin later on. The gentle-yet-effective formula removes all traces of your face/eye makeup and dirt buildup leaving your skin fresh and clean. The main ingredients include castor oil, glycerin, and aloe extract, providing antimicrobial protection, hydration, and a soothing effect on your skin.
Highlights
Pre-moistened wipes— Ideal travel-friendly option
Hydrating formula
For all skin types
MAC Lightful C³ Hydrating Micellar Water Makeup Remover ($22)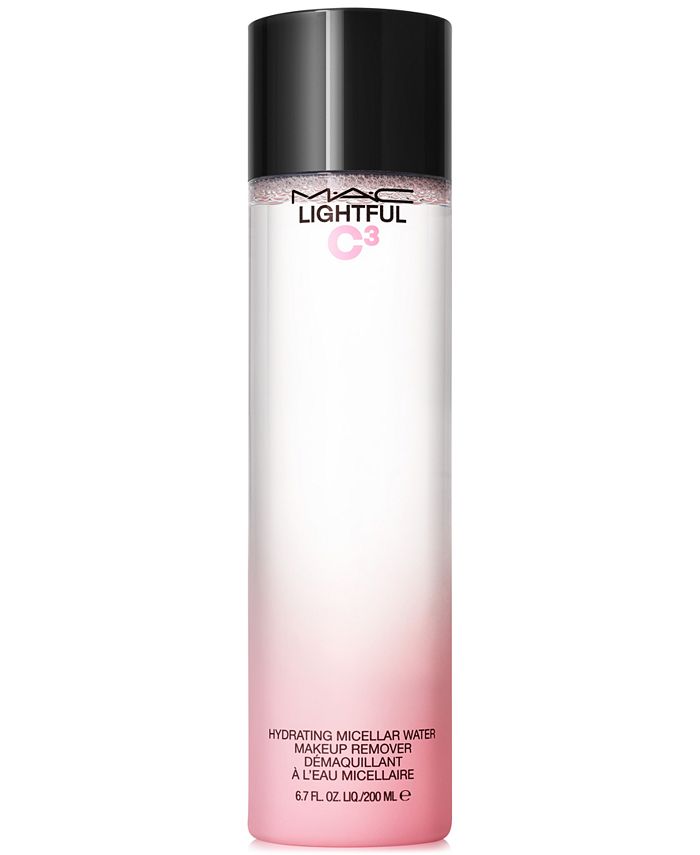 MAC's micellar water cleanser is an effective makeup remover for dry-sensitive skin. This micellar water very swiftly yet gently removes your face, eyes, and lips makeup and drags away impurities while helping your skin restore moisture without stressing or drying off. Its hydrating formula is loaded with fruits and flower extracts like watermelon, apple, cucumber, sunflower, Japanese cherry, and more that provide your skin with the right amount of vitamins and minerals for an instant hydrating effect.
Highlights
Non-drying micellar water cleanser
Good for dry and sensitive skin
Provides instant hydration
Alcohol-free
Non-rinse cleanser
Rich in fruits and flower extracts
Bioderma – Hydrabio H2O Micellar Water ($16.79)
Another cult-favorite cleansing product that will ease your sensitive skin-related concerns. This gentle micellar water formula removes makeup, sunscreen, and dirt buildup without drying out your extra-sensitive skin. The hydrabio H2O formulation uses micelles that capture and washes away all impurities while balancing your skin's natural barriers and locking in the moisture.
Highlights
Ideal for dehydrated, sensitive skin
Non-Rinse cleanser
Non-stripping makeup remover with a hydrating formula
CAUDALIE Vinoclean Micellar Cleansing Water ($30)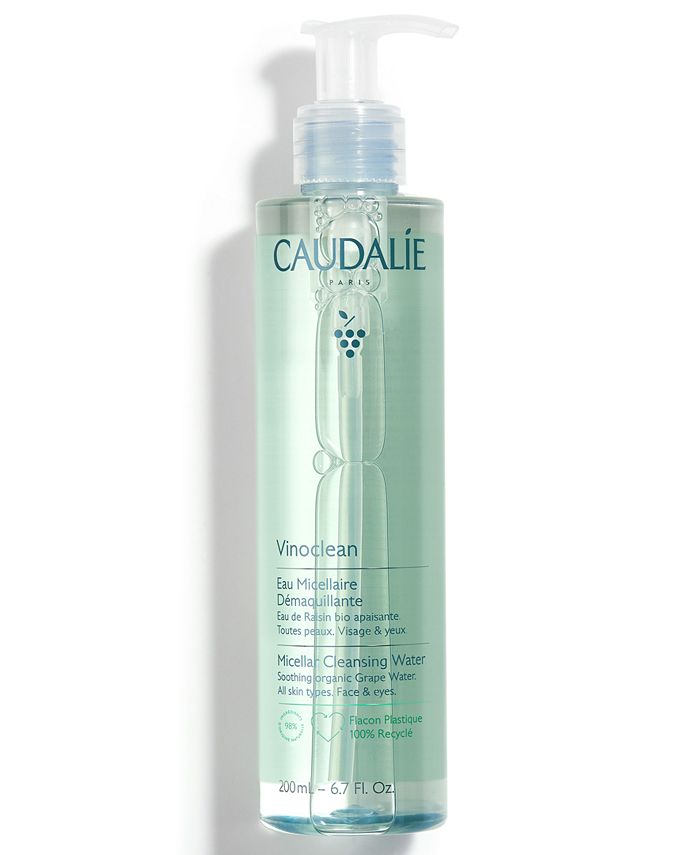 Caudalie's micellar cleansing water works like a magnet that lifts all dirt, oil, excess sebum buildup, sunscreen, and makeup from your face and eyes. The highly enriched formula contains organic grape water, chamomile extract, and plant glycerin that soothe, moisturize, and soften your skin. Due to its non-rinse ultra-gentle formula, this could be your ideal on-the-go makeup remover product.
Highlights
For all skin types, especially dry sensitive
Hypoallergenic
Free from all synthetic chemicals and preservatives
Alcohol-free
Soap-free
The 3-in-1 formula removes makeup, and cleanses and tones your skin
No rinse is needed
Perfect on-the-go option
Mario Badescu Cleansing Oil for All Skin Types ($16)
The dual-phase cleansing oil by Mario Badescu is filled with super-enriching hydrating oils that leave your skin clean, nourished, and glowy. This gentle two-in-one cleansing oil is formulated with nourishing oils like rice bran oil, evening primrose oil, jojoba oil, and lavender essential oil. It melts away your long-worn makeup (even waterproof liners and mascaras), sunscreen, and impurities. Then cleanses off your skin without leaving a single trace of greasiness. This product was awarded 2021 Allure Best Facial Cleanser (Oil). Just an additional merit for anyone who's still a tad bit confused about the quality of this product.
Highlights
2-in-1 makeup remover and cleanser
Provides double cleansing
Good for all skin types
Non-greasy
Non-comedogenic
Organic oils-rich formula
It can be beyond challenging to find the perfect products for sensitive skin. You never know whether it's going to work or whether it will break you out in a rash. These are some of the best options, but don't forget to do a patch test. Use a little bit of these makeup removers on a small skin patch to ensure it's safe for the rest of your face.
Related Articles
The Many Benefits Of Colloidal Oatmeal
The Many Benefits of Green Tea for Skin: What You Need To Know
The Benefits Of A White Vinegar Bath